After her husband passed away in an accident when she was pregnant with her daughter, Rajeswari became a single mother to her two children. She did all she could to raise them well. Her world revolved around them, and theirs around her. So, when tragedy struck her small family, she felt her world crumble beneath her.

Her 14-year-old daughter Sathi, has been diagnosed with osteosarcoma, a cancer of the bone. She needs prolonged chemotherapy to recover, but Rajeswari cannot afford the treatment.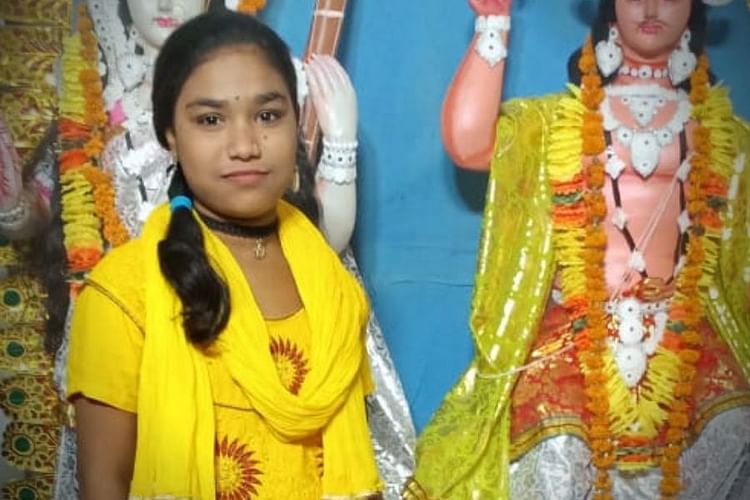 She was in pain and could barely hold herself up
"She came up to me, barely able to stand on her feet and holding onto her chest like she couldn't breathe. Her face was scrunched up in pain, and she couldn't get any word out. She tried to tell me what was happening but only managed to say that her chest and body hurt. Sathi has always been an active and healthy child, so seeing her like this scared me, and I immediately took her to the doctor." - Rajeswari, mother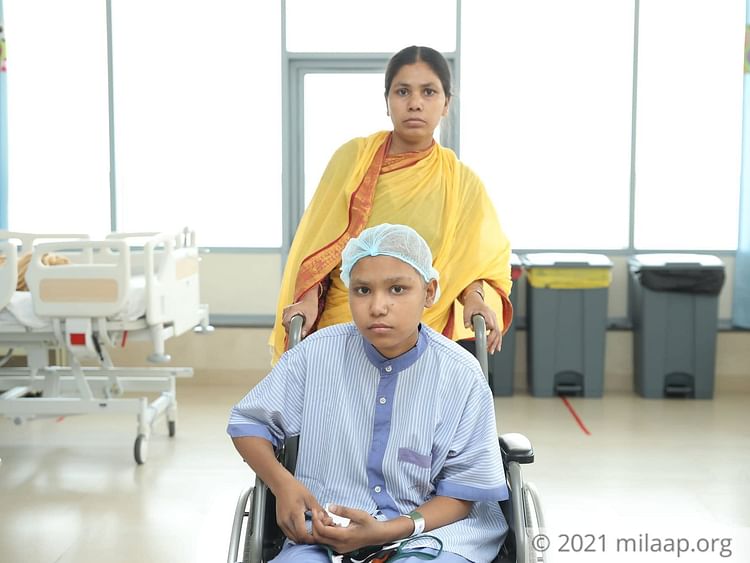 "No amount of medicines prescribed were working. The pain only continued to increase, day by day. I took her to the doctor yet again, and this time we were asked to get tests done. The whole time I prayed that it was nothing serious, that the tests would come out normal and she would be fine in no time. But when the doctor's face fell on seeing the results, I felt my heart drop to the pit of my stomach. I was told to take my daughter to a bigger hospital in Kolkata for treatment because she had cancer."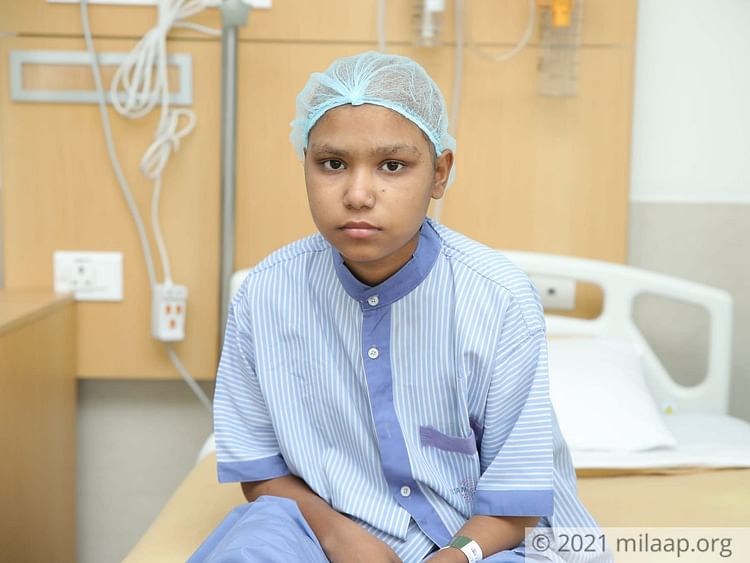 I won't live for long, I am going to die
Rajeswari kept the diagnosis from her daughter as she didn't want it to have a negative impact on Sathi's mental health. She was afraid that knowing about the disease, would cause Sathi's condition to worsen.


"But when Sathi started losing her hair after her chemotherapy treatment, she realised what was wrong with her. She told me 'I am going to die. Cancer is fatal and I won't live for long'. I tried consoling her and ensuring her that the chemotherapy will save her, but she is losing her spirit. It breaks my heart to see her like this. A child her age should be studying and playing in school, instead my daughter is having to fight a deadly disease."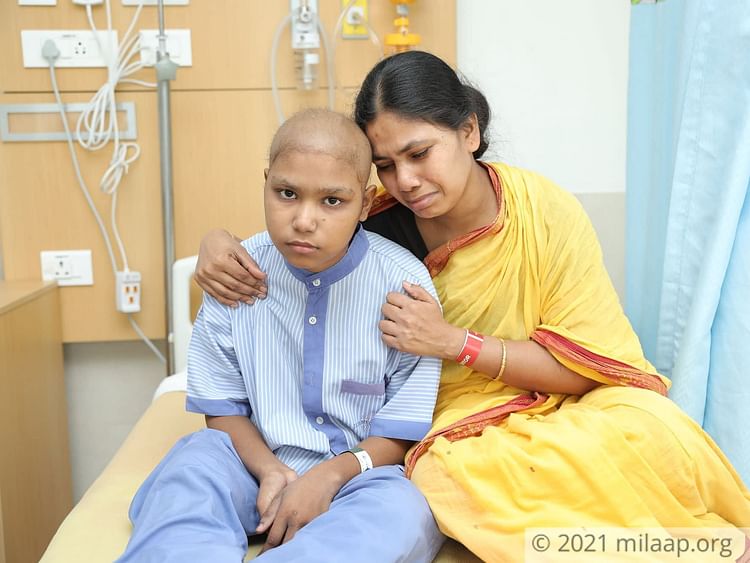 A single mother with no proper source of income, she can't afford her daughter's treatment
For over 14 years now, Rajeshwari has been the only earning member in the family and made a living by selling homemade cigarettes (beedi). She has used her small income to keep her family afloat all this time, but since Sathi fell ill, she hasn't been able to work at all.

She has spent everything she had and even borrowed over 3 lakhs from her relatives to pay for her daughter's treatment, but it's not enough. She doesn't know what to do or where else to go. She wants to see her daughter healthy and smiling again. She can only turn to you for help now.

Sathi needs prolonged chemotherapy to fight cancer that is slowly claiming her life. But the whole treatment will cost INR 7 lakh, an amount that Rajeswari cannot afford on her own. She needs your help to save her daughter. Your contribution will support Sathi's treatment and help her beat cancer. Click here to donate.