One of the worst consequences of our daughter's disease is continuous and severe itching all over her body. Her classmates avoid her because of it, treating her like she's infectious or something. She barely has any friends.
Because of this disease, she has been bullied and made fun of nearly all her life.
Now... it's killing her, and we're helpless.
— Srinivasulu, father of 17-year-old Saranya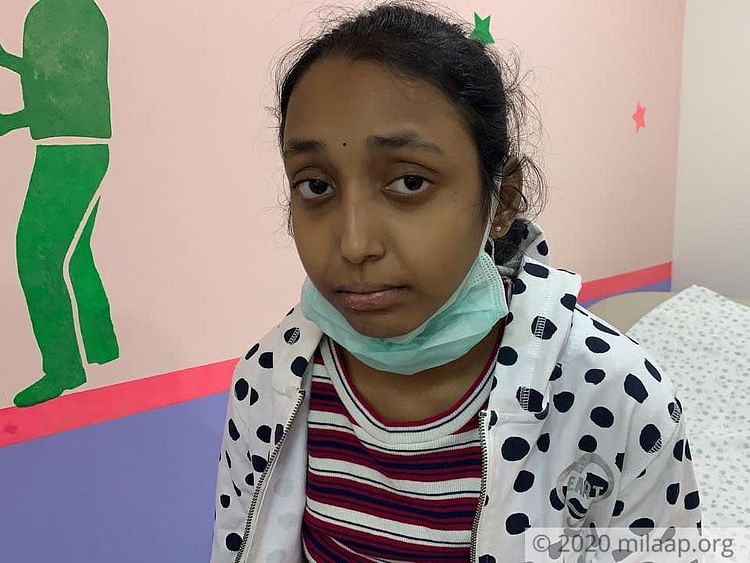 When Saranya was just a few months old, she had developed jaundice, something that usually indicates a problem in the liver. Her doctors had said it was normal in infants, though, and that it would go away. With regular medication, it had, but Srinivasulu and Himabindu had still remained cautious. When she was a little over a year old, Saranya fell and started bleeding continuously; the blood just wouldn't stop flowing. It was in the check-up for that that the family finally discovered that their precious and only child had a condition called PFIC — progressive familial intrahepatic cholestasis, a dangerous liver disease that typically leads to total liver failure.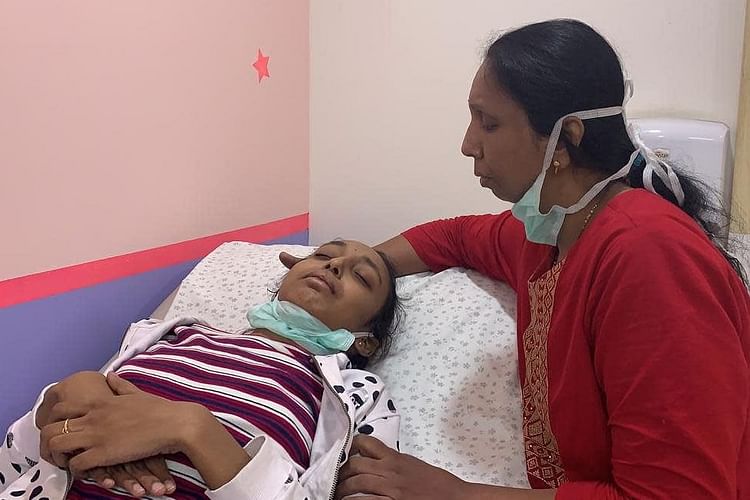 The disease had severe emotional consequences as well
Growing up, there were many things that Saranya couldn't do. Because of her condition, her body didn't grow normally (failure to thrive), she got tired very easily, and if she ever got injured, the blood wouldn't stop pouring. The poor girl also suffered from continuous and severe itching all over her body. More than the physical pain and discomfort this caused, Saranya had to suffer emotional consequences as well.
"She wanted to learn karate, but the disease wouldn't let her. She wanted to be a pilot one day, but she realized she would never pass the physical tests.

Her whole life she has had to sacrifice her dreams and wishes because of this disease!

"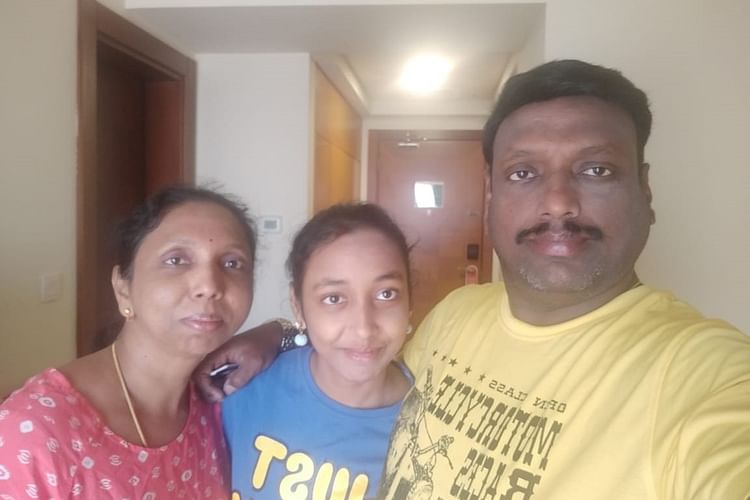 The disease has reached critical condition, her liver is moments away from failing entirely
Despite timely medications, and frequent doctor follow-ups over the past 16 years, Saranya's disease has reached an extremely dangerous level. A year and a half ago, she started bleeding from her mouth, started having bloody diarrhea, continuous cold, cough, and fever, and significant weight-loss. It has gotten so bad that only a liver-transplant can save her life now.
"A few months ago, the company where I was working unexpectedly shut down.

I was looking for another job, but I've been unable to find one because of the COVID pandemic.

I've run out of my savings, and I need your help to save my daughter's life now."
Saranya's life really is in your hands now. Only your contribution can help her recover from the disease that has plagued her for her whole life.