Sarita can't hold back her tears when she looks at her 1-year-old baby boy, Sanskar. The little one is in pain and the only way he can be cured is with the help of a bone marrow transplant. But Sarita and Ajay are scared that they will never be able to afford this life-saving treatment. They're scared that they'll lose their only child to a dangerous disease.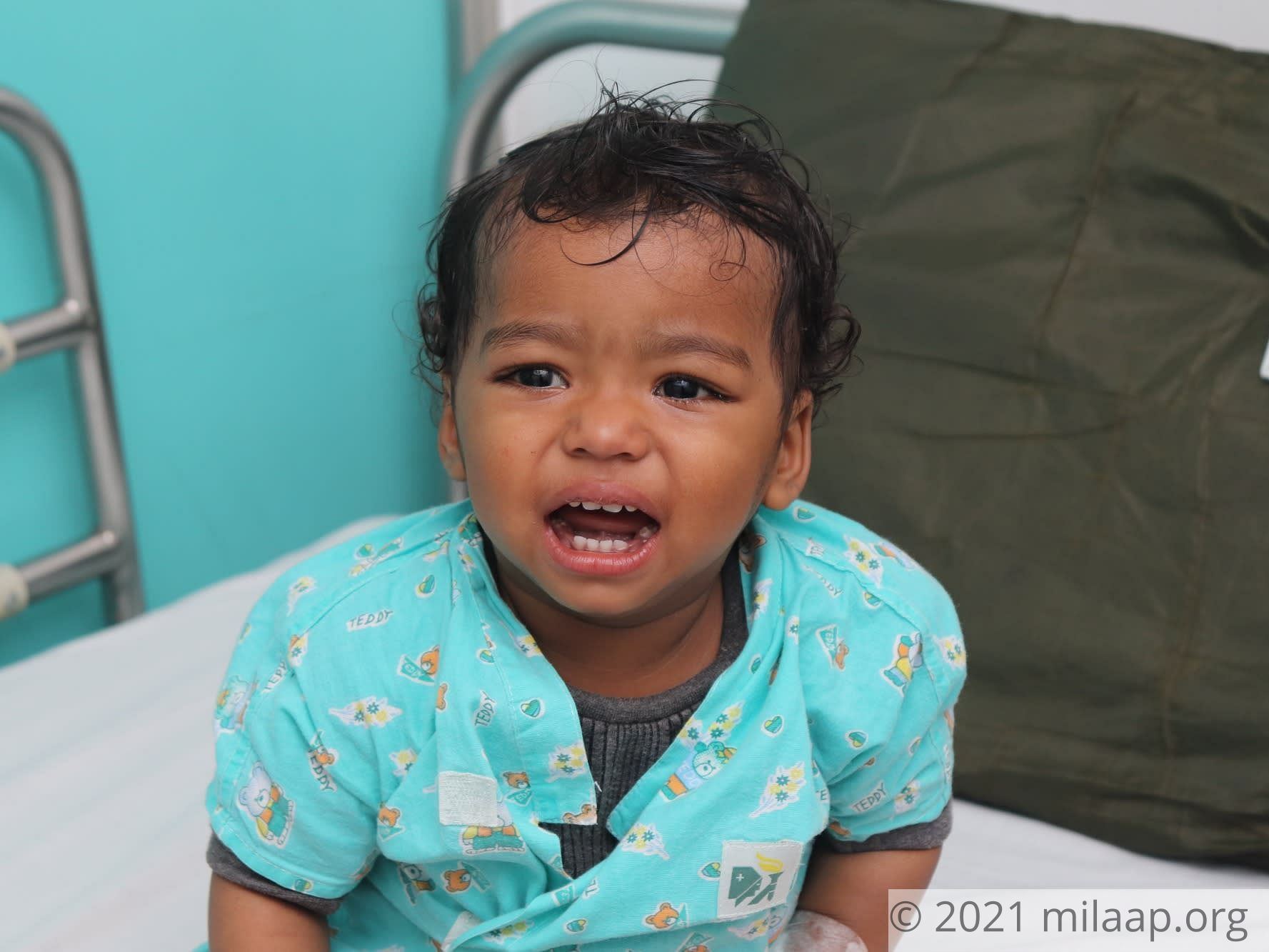 Sanskar's battle with this disease had started soon after he was born
Sanskar was born to Sarita and Ajay after two years of their marriage. They felt complete - the young parents decided to do everything in their power to take care of their child. But right now, they're helpless.


"He was just two months old, when we noticed that Sanskar was getting very weak. He has stopped feeding and his health deteriorated very fast. The local doctors couldn't tell us anything and it was finally the city doctor who told us that his body has stopped producing blood. He said only immediate blood transfusion can save Sanskar. But we had no idea that this would become a regular thing…," - Sarita, mother.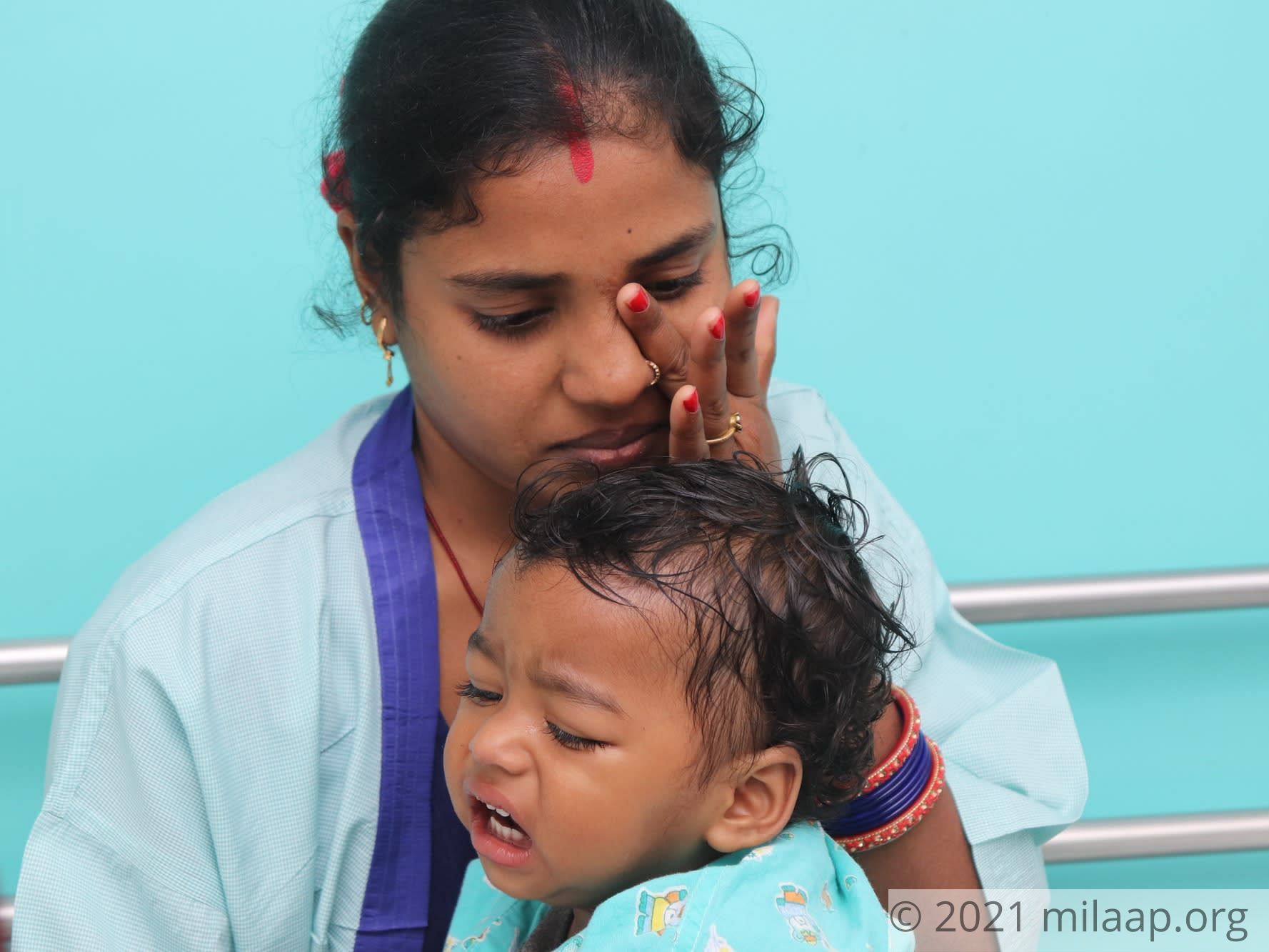 A vegetable seller, Ajay doesn't know how he can save his only child
Ajay is a vegetable seller in a small town near Gorakhpur in Uttar Pradesh. He earns not more than Rs 200 in a day. The poor man doesn't know how he can afford the transplant which is the only way out for Sanskar.


"I never earned a lot of money but then it used to be enough for our family. We struggled, there were days when we went without food but not for a day did we think of compromising on our child's needs. Yet now we are running from pillar to post to arrange for 27 lakhs but it seems impossible," - Ajay, father.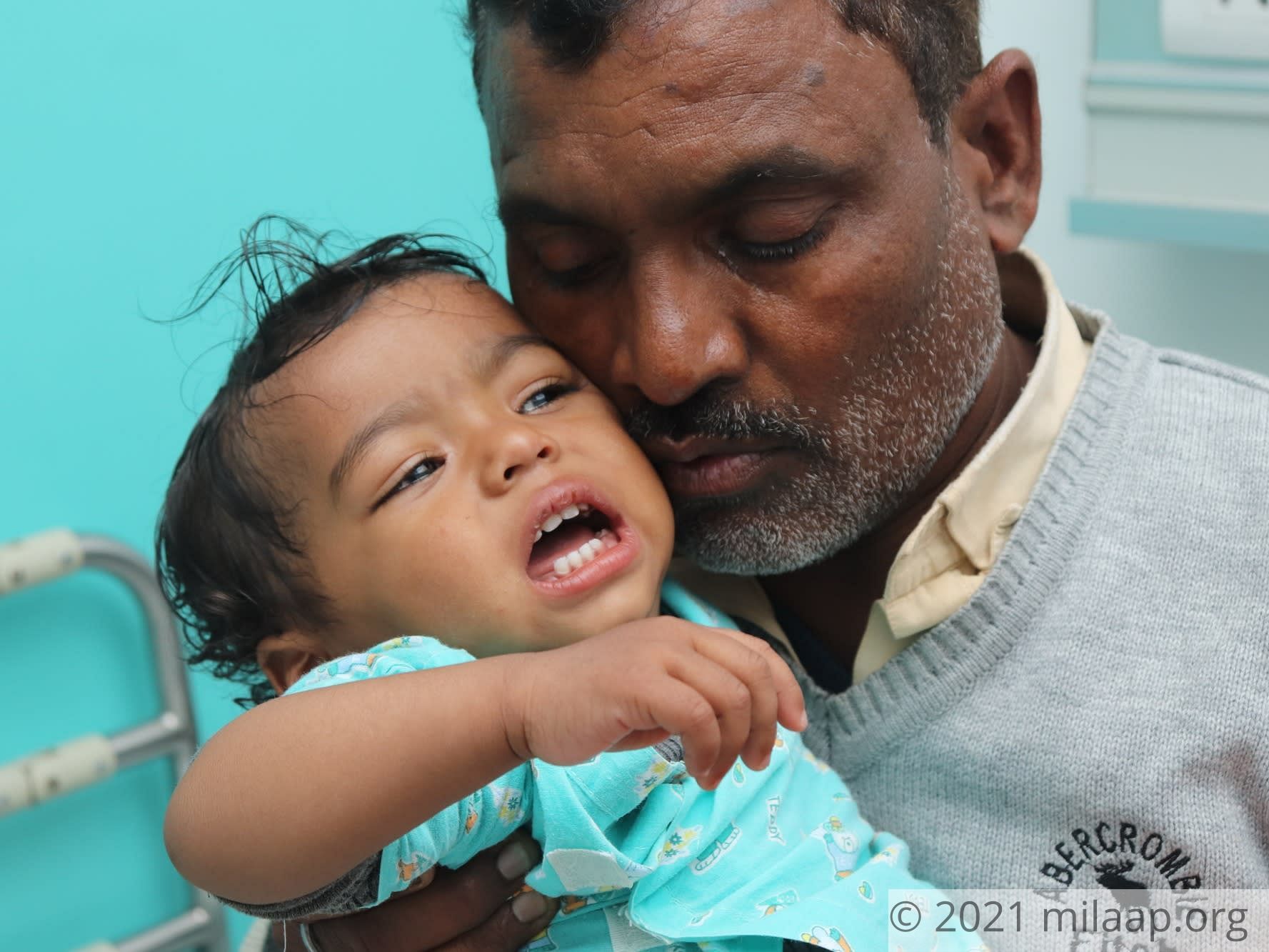 How you can help
Ajay has spent over 5 lakhs in the last couple of months. Sanskar needs blood transfusions every 15 days. Soon, he won't be able to continue even that. He is scrambling for funds but knows fully well that without your help he won't be able to save his son.


"He is just 1, he deserves to grow up healthy and lead a happy life but I am not even able to afford the treatment that can save his life. Please help me," - Ajay, father.
A generous contribution from your side can save Sanskar and bring back the smile on his parents' faces. Click here to donate.