Sanjeev was returning home from his close friend's marriage, one evening in April, when a car rammed into his bike from behind.
The accident happened right in front of his house, just a few steps away, leaving his family devastated.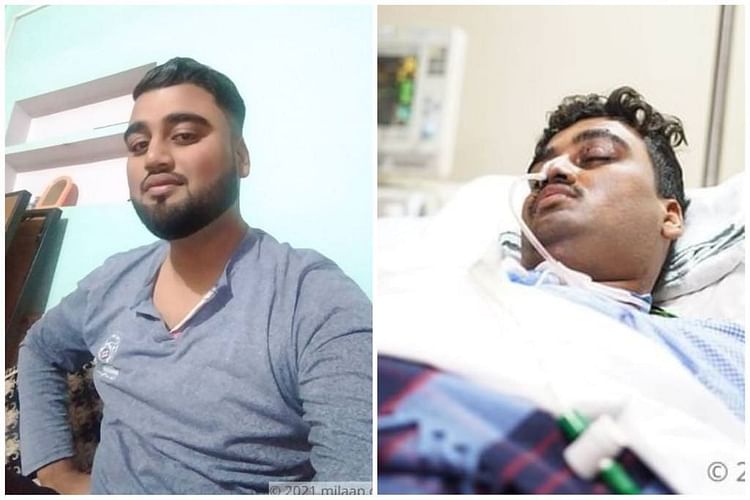 His poor father witnessed the unfortunate accident
"He informed us that he will be home in about 5 minutes, so I was waiting for him at the gate. He was right across the street, I could see him, he was sitting behind and his friend was driving. They stopped the bike to take a turn towards the house but suddenly a car came out of nowhere and rammed into the bike. My whole body froze in shock. In a matter of just a few seconds, my once lively son was suddenly fighting for his life. All of it happened right in front of my eyes, and I just can't get it out of my head." - Vinod, father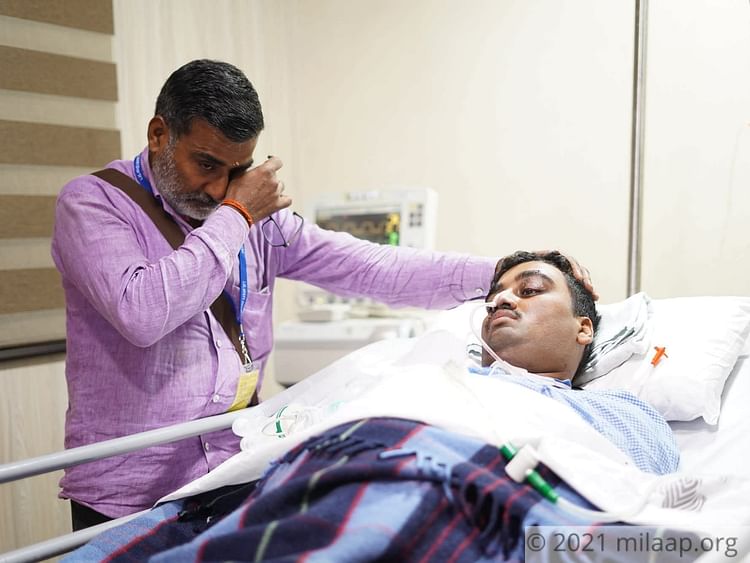 He was tested positive for COVID and they struggled to get him a bed
25-year-old Sanjeev was rushed to the nearest hospital in Gorakhpur, Uttar Pradesh, where his first aid and initial treatment was done. He suffered from severe spinal injury and he needed urgent surgery but unfortunately, due to a shortage of beds amidst the roaring pandemic, he couldn't be admitted. The poor parents ran from one hospital to another, in different cities, hoping to find a bed for their son.

"We went to Gorakhpur, Lucknow and even Delhi, but even after 7 days, we couldn't find a hospital that could take him in. And to add on to his misery, he was tested COVID positive too...he was tested negative in Gorakhpur but somehow he got the virus. We had to get him treated at home for the virus. It was no less than a hell for him, the pain, the suffering; it was only after 15 days of the accident, that he could finally get his surgery done but that was in Mumbai...1900 km away from us." - Vinod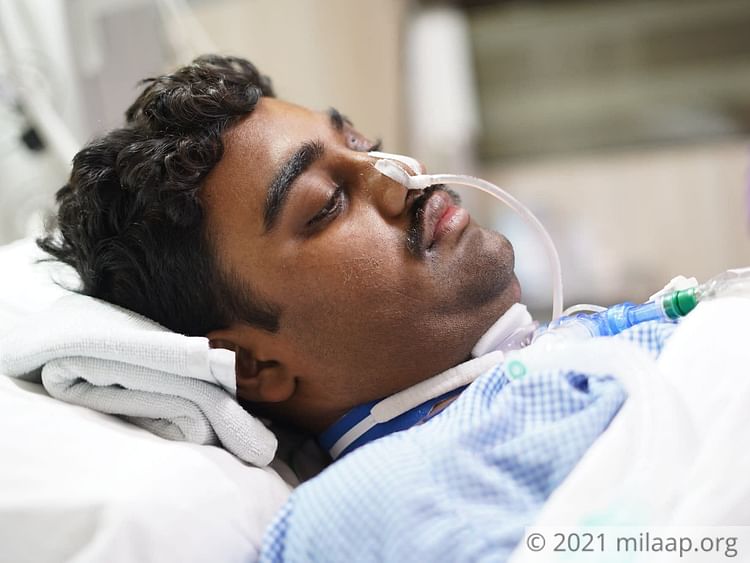 He sold everything to keep his son alive but he's struggling to continue
Vinod runs a small tea stall and the income is just enough to run his home. He wanted a better life for his children and made sure that they have a proper education. Sanjeev completed his degree and was actively looking for jobs to take on his family responsibility. But with the pandemic, he was struggling to find one, and even business at Vinod's tea stall came to a standstill. He struggled to keep the family afloat.


"I begged, borrowed and sold everything that held value to keep my son alive. He fought bravely and his surgery was successful too but it is not over yet. He needs to win over COVID and it's complications too. But I have exhausted everything and I am unable to continue. My son is vulnerable and very critical, you are my only hope, please save his life." - Vinod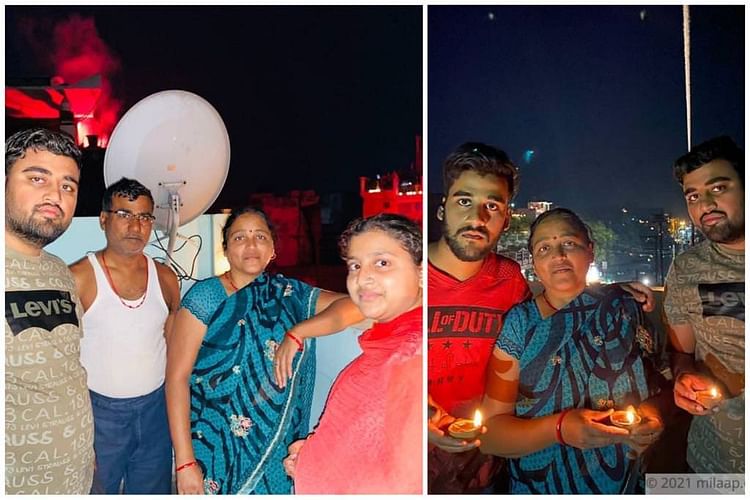 His mother and his siblings desperately wait for him to come back home, safe and sound. Sanjeev needs prolonged treatment and it will take at least a month for him to completely recover. The treatment would cost them INR 15 lakh more but they can't afford it, not without your help.

Sanjeev has a bright future. He is still very young. All he wanted was to give his family a better life. Without your help he won't be able to make it. You can save Sanjeev and give this family hope. Click here to donate.