If you meet little Saniya, she will greet you with her smile and talk to you endlessly. She will keep asking you questions till you are tired, just like any 5 year old would, and all this while, you won't get even the slightest hint that she lives with a damaged heart.


"We almost lost all our hopes, when she came into our life like a miracle. We were extremely happy when she was born but the very next day itself, we saw her turning blue... she was diagnosed with heart disease and ever since then, she is living a life full of struggles."- Shekshavali, father
It will take 3 operations to save your daughter
"That time itself the doctors told us, that she would need 3 operations to survive and ever since then, our only goal is to get those operations done. It's been five years now and we managed to get two of them done but she needs one last one to be completely cured." -Khajabi, mother

Due to her illness, Saniya could not live a normal life. She couldn't play or start her education, she would get tired very easily and her heart would start to beat abnormally. She lived a life like that ever since she was born and now, her condition is very critical. Now, there is no time to waste. She needs open-heart surgery at the earliest.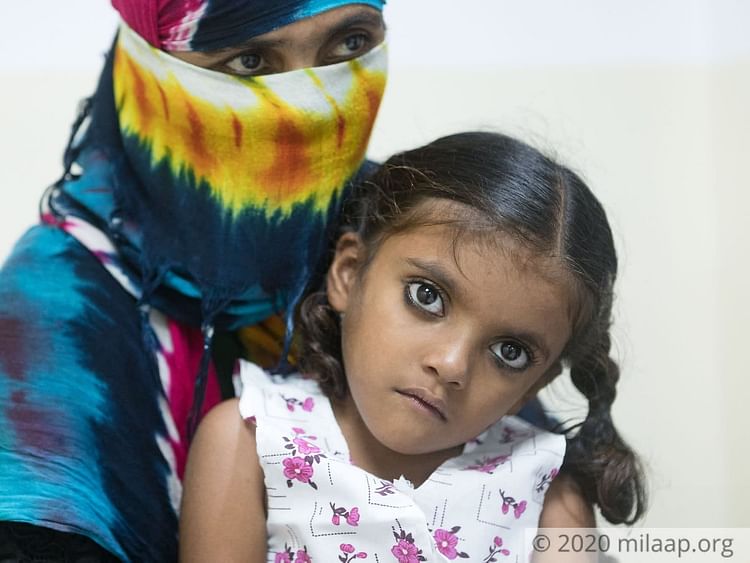 In the day we are worried and in the night we are scared
"It was her birthday yesterday but my little girl wasn't excited like she always is. She was sleeping on the bed, and held her hand near her chest saying 'I don't feel okay here, I feel uneasy papa'. What if something happens to her when I go for work? What if we don't reach the hospital in time? All these thoughts constantly keep coming to my mind day and night..."- Shekshavali

Khajabi doesn't let Saniya out of her sight even for a second now and Shekshavali can't concentrate on his work. Even in the night, the parents are scared, fearing they might lose their child by the time they wake up the next day.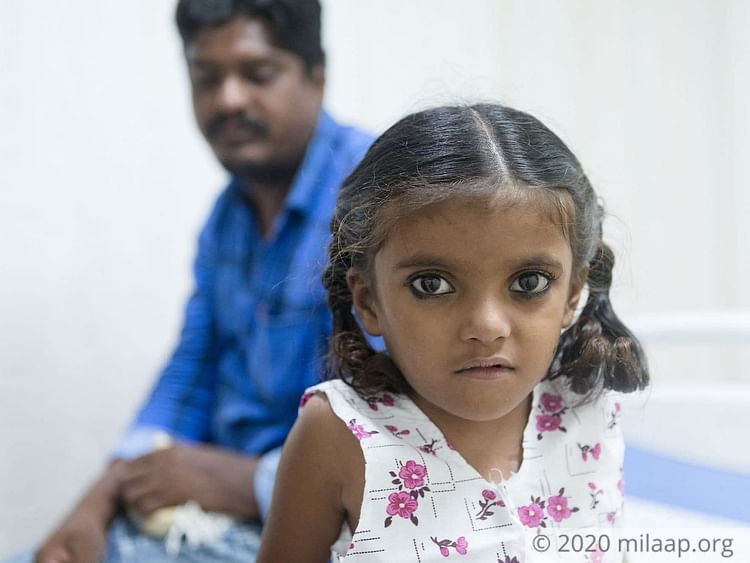 Shekshavali works as a daily wage labourer at a factory near his village in Kurnool, Andhra Pradesh. They just want to put an end to their little girl's suffering. Just one operation more and Saniya can live a happy and healthy life.


"She is all we have, we don't want to lose her..."


You can help these poor parents save their only child. Your generous contributions can give Saniya a normal life.