"The hardest part about taking care of your sick child is the inability to hide anything from them. My Sanghmitra is only 5 years old, but she knows that she is suffering from cancer. I want to reassure her that she'll be okay, but she knows that her mummy and papa don't have the money for her treatment. She doesn't hold it against us, and always has a smile on her face. I want to protect her, and that sweet smile of hers. It kills me to hear her say that she is going to die…"


- Varsha, mother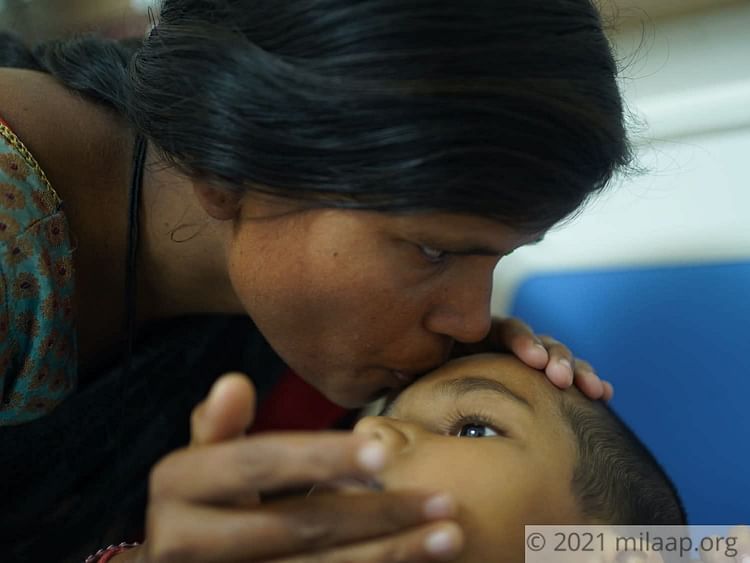 Her skin turned pale and her blood count was low
In early July, Sanghmitra was diagnosed with

B-Cell Acute Lymphoblastic Leukemia (ALL)

, a severe type of blood cancer after tests found that her haemoglobin count was dangerously low. For days leading up to her diagnosis, her father had taken note of how pale her skin was starting to look. A doctor suggested blood transfusions, but even that didn't show much improvement.


"The doctor suspected there was something more to her condition, and referred us to a hospital in Nagpur. There she underwent a bone marrow test, and that's how we learned that our little girl had blood cancer. I was so shocked, but I was more afraid of what would happen to her if we hadn't found out in time…" - Vinod, father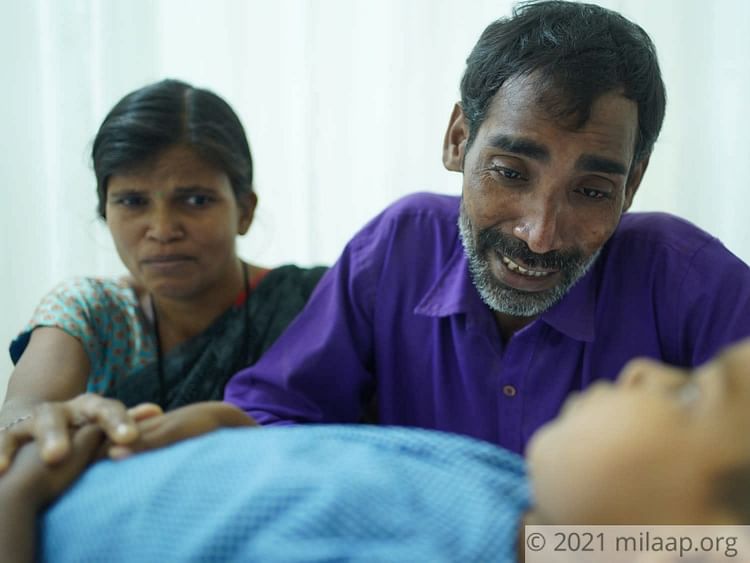 They don't have the money to get their daughter treated
ALL is a cancer that starts in the bone marrow, where new blood cells are produced. The leukemia cells crowd around the bone marrow which obstructs the production of new blood cells. After learning that their daughter's condition is curable, these parents scrambled to get her the treatment he needed. But they were devastated when they realised that they wouldn't be able to afford the expenses.


"We tried taking her to a hospital in our village in Chandrapur. But they turned us away saying they don't have the facility to treat cancer, that she needs a big city hospital. Now, they tell us if we delay her treatment any further, her life will be in danger. But with no money in our hands, how do we save her?" - Varsha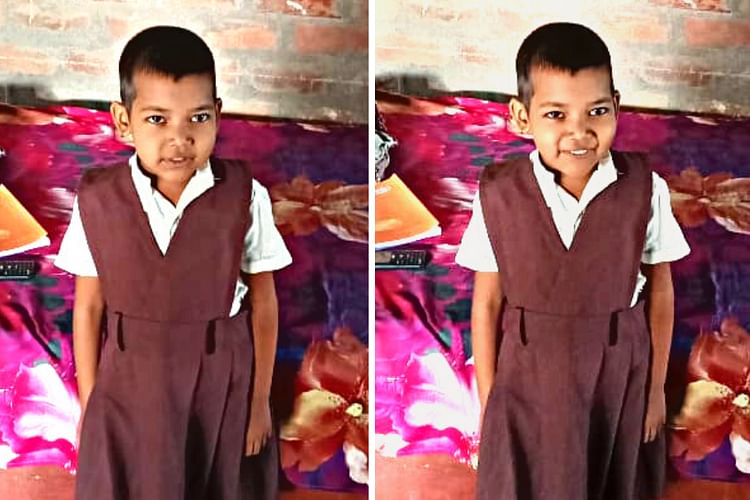 Only prolonged chemotherapy can save her
Sanghmitra was able to get started on her treatment some days ago, and has finished her first round of chemotherapy. But, she can only make a full recovery with continued treatment and supportive care, the cost of which is way beyond her parents' means. Vinod was a daily-wager often toiling away on farmlands. But after his daughter's diagnosis, he hasn't been able to go to work. For the last 2 months, they've been surviving on the little money that they had and no other source of income.


"Sanghmitra's condition is improving steadily and the doctors have assured us that as long as her treatment continues, she will be able to get better. It is very pleasing to hear that, but I don't know how I will keep up with the medical expenses. She's so small, and has her whole life ahead of her. Despite there being a cure, I am unable to save her. I won't be able to forgive myself if something happens to her." - Vinod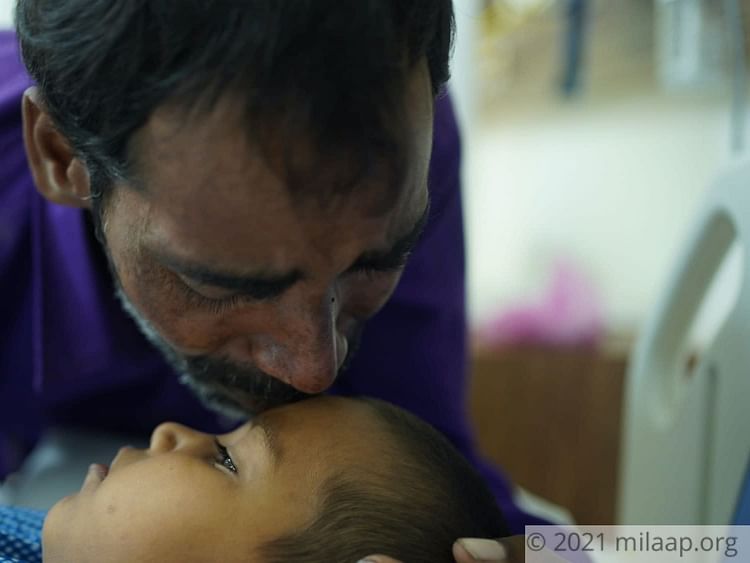 Vinod has spent INR 60,000, which is everything he had and even borrowed from his relatives to get his daughter treated. He has even listed his house to be sold, but there haven't been any potential buyers as of yet. Now, he is turning to you for help and hopes you will be able to save his child.

Your contributions will go a long way in saving Sanghmitra. Click here to donate.