"I still remember the day we celebrated when my son was declared cancer-free. That was a year ago. We took him home, relieved that his life wouldn't revolve around the hospital anymore. After suffering so much, he was finally living a normal life, he was smiling again and was free of all the pain he used to have. But now, his cancer is back and it is worse than before." - Surajit, father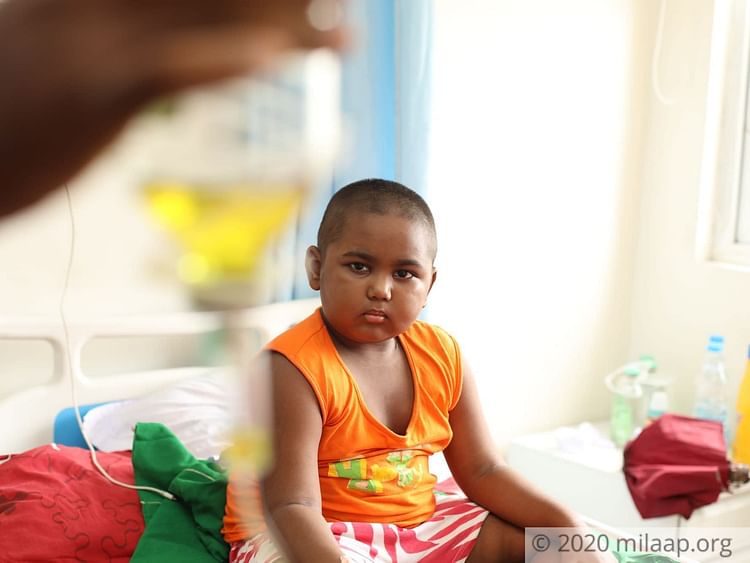 It is painful to watch my child go through this all over again
Samya was just 2 when he was first diagnosed with Acute Lymphoblastic Leukemia, a type of blood cancer. He went through rigorous chemotherapy for two long years and was doing really well after the treatment until January this year when his symptoms came back and tests revealed that his cancer relapsed.


"He had a high fever which refused to go despite taking medicines. It was just like before. I prayed to God that it shouldn't be his disease but my prayers went in vain. The reports said that his blood cancer was back, and without chemotherapy, this disease will kill him. He needs one session of chemotherapy every week for the next 6-7 months. It is so painful to watch my child go through this all over again." -Surajit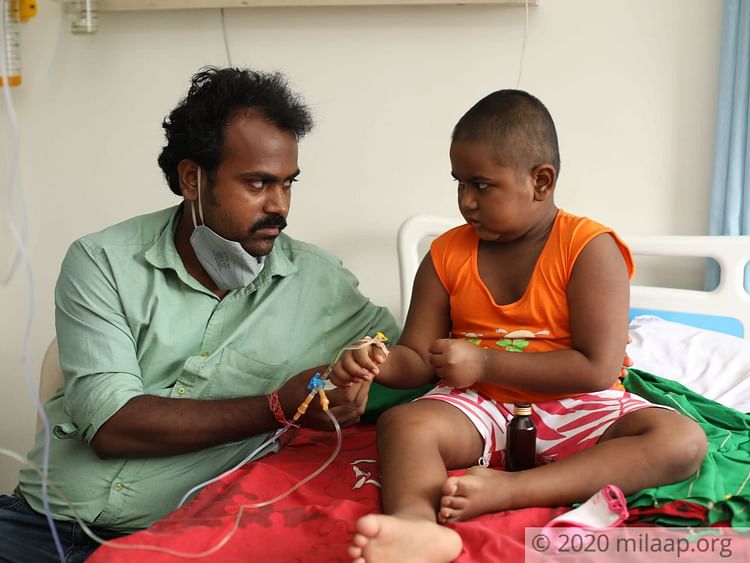 The hospital is Samya's second home
Every time he has chemotherapy he has some or the other infection and had to be admitted for a few days. He never went to a proper school due to constant hospitalizations. Even then, he is very brave and fights through it all.


"After he beat cancer the first time, he was so happy and active. He used to run around the house, play with his toys and also started to sit with me for his studies. We were planning to send him to school also soon...but his cancer...I don't want this disease to ruin my child's life like this but I feel so helpless, unable to save him from this." - Surajit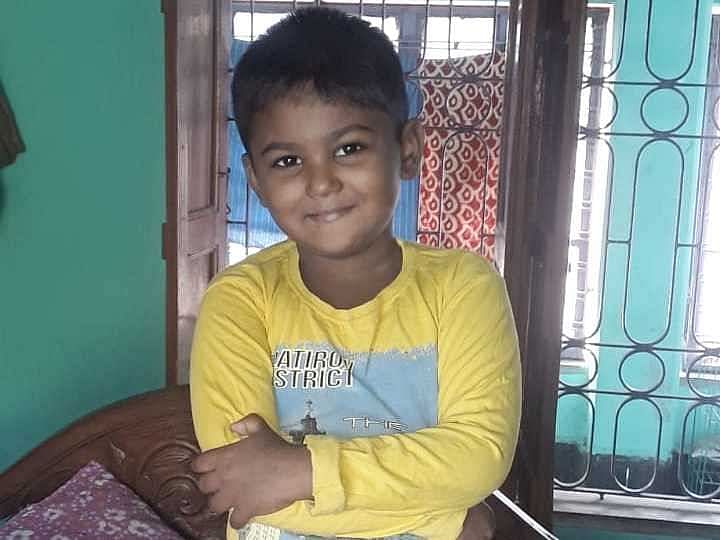 He was forced to miss his chemotherapy last week
"I take tuitions at home for a living. But since the pandemic, I have been unable to earn anything at all. All these years I somehow managed to afford my chid's treatment but last week for the first time,we couldn't take him to chemotherapy, I have no money left to continue. It is getting harder to even manage money for food let alone his treatment."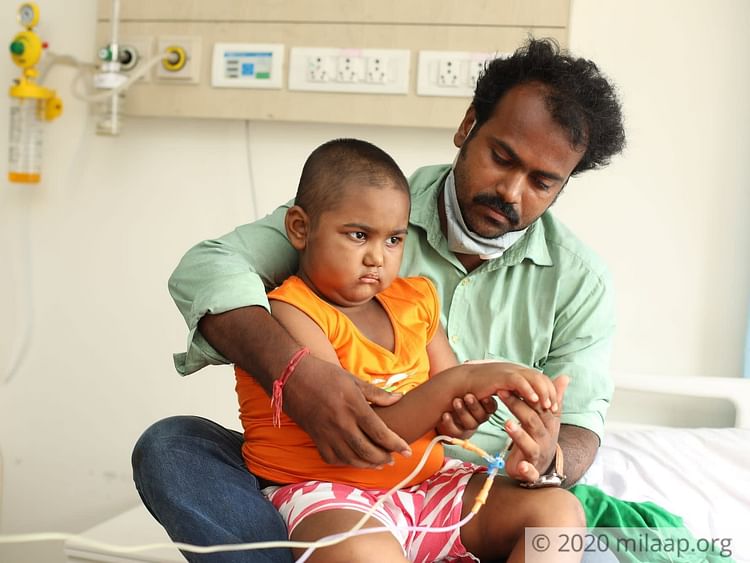 Sangeeta, Samya's mother gave birth to a little baby recently and the poor mother is unable to accompany Samya to the hospital. She talks to him on calls every day but it is not the same. She wishes to see her child next to her.

Surajit needs 5 lakhs more to afford Samya's life-saving treatment but no matter how hard he is trying, he is unable to. All his savings are spent, he has no income at present and has no one to help in this time of need.

Only you can help. Your generous contributions can save this child from the clutches of cancer. Click here to contribute.