"The first seizure she ever got was the most terrifying experience for us as well.

One moment she was too weak to even move and then all of a sudden her body started jerking so violently that it looked like she was going to break her bones!

"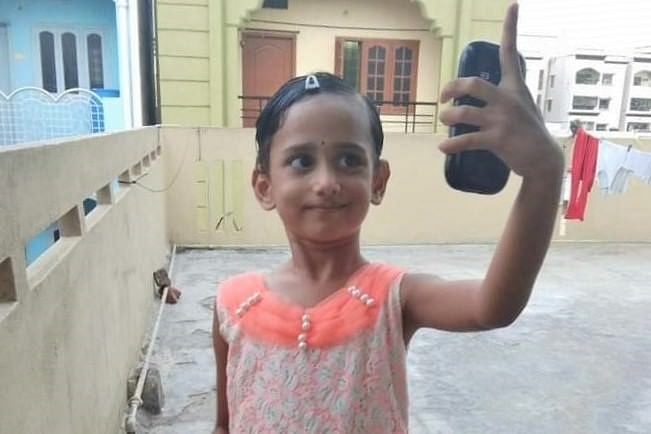 Samruddhi is 9 years old. Until just last month, this little one was the high-spirited heart and soul of Balchandra and Gayathri's small home, when she suddenly developed a fever that refused to go down despite all the prescribed medicines.
"We tried everything the pharmacist gave us. But it lasted for a couple of days. She just kept getting weaker and weaker until we got so worried, we decided to take her to the hospital. But right as we were leaving... her body suddenly locked up and her eyes went wide. And then she started shaking all over, not responding to my wife's cries nor mine. We didn't know at the time she was having a seizure!"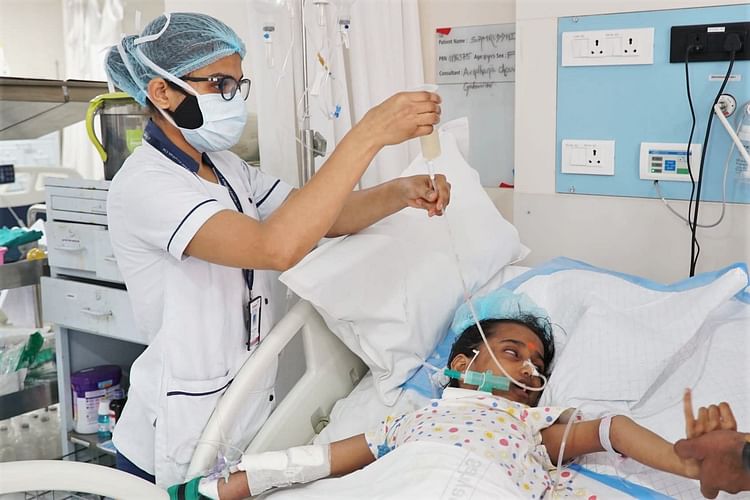 They were turned away from the first hospital
"Somehow we managed to help her into the rickshaw and rushed her to the closest hospital. But once we got there, they refused to admit her, telling us they weren't equipped to deal with something like this! They suggested we take her to a big hospital, so that's we did. She was admitted directly into the ICU, and she's been here ever since. It was here that we finally got her diagnosis."
Samruddhi has been diagnosed with encephalitis, an inflammation of the active tissues of the brain. The inflammation causes the brain to swell, which can lead to headache, stiff neck, sensitivity to light, mental confusion and seizures.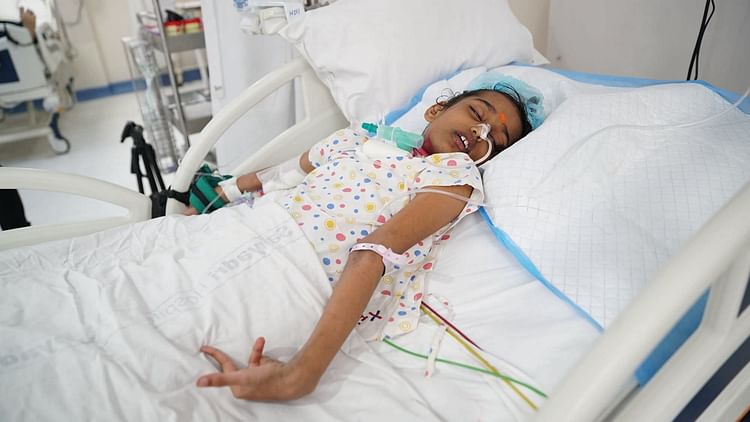 She has to be strapped to her bed because of violent seizures
To properly help Samruddhi recover, she needs to stay in the ICU under expert care and constant supervision, for at least a few months. Currently, she is mostly kept sedated, on ventilator support. Without it, her seizures are non-stop and extremely damaging to her brain. When she's awake, she often has to be strapped to her bed to keep her from hurting herself. But just a few weeks of treatment has already pushed Balchandra to his breaking point, financially.
'I hate seeing my daughter like this, but I'm helpless...'
Balchandra works as a clerk, and has only ever made enough money to keep his family safe and adequately fed. Now, with the hospital bills piling up, he doesn't know what to do.
"The hospital bills aren't even the last of the expenses. If she gets the treatment, she'll be well enough to come home, but then she'll need months of physical therapy to repair the damage the seizures did to her body.

I've already spent everything I had, I don't know what to do now!

"