"Sometimes I can't believe that all this is happening. But then when I am made to put on the PPE kit to just look at my daughter in the ICU, the reality strikes me. My 7-year-old daughter is battling the dangerous virus that is killing millions around the world. Despite her having high chances of recovering, my hands are tied. I can do nothing to save her," - Vidyalakshmi,mother.

India has been fighting the novel Coronavirus for about 3 months now. With new cases being reported every day, the fear is real. So when Vidyalakshmi and Murugavel were told that their daughter had contracted the same virus, the parents thought that they would lose little Samhitha.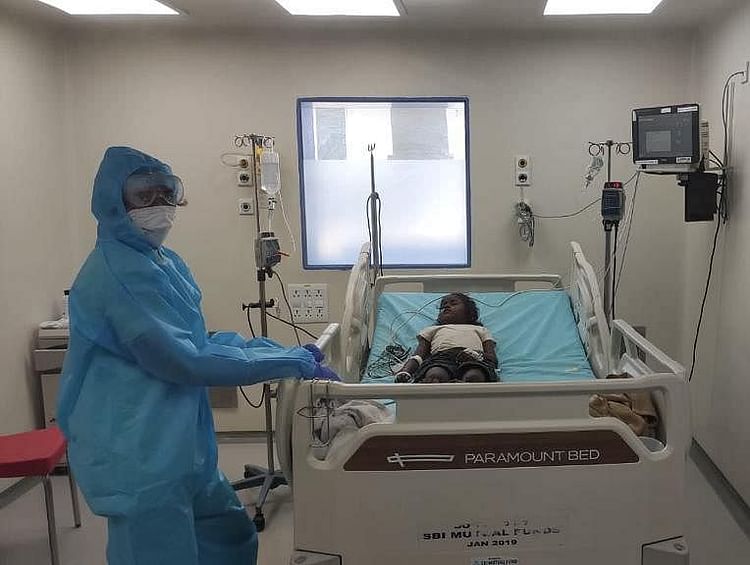 Samhitha was alone in the hospital for 15 long days
15 days ago when Samhitha complained of a stomach ache and was running a temperature, no one had imagined that this would turn out to be Covid-19. In fact, it was a mandatory test that revealed that Samhitha has this virus.

"She was immediately quarantined and I wasn't able to see her for 15 long days. She started sobbing when she saw for the first time in 15 days, in between her sobs she started telling how scared she was then. My heart broke! I was also worrying about the rest of my family - the rest of us!" - Vidyalakshmi.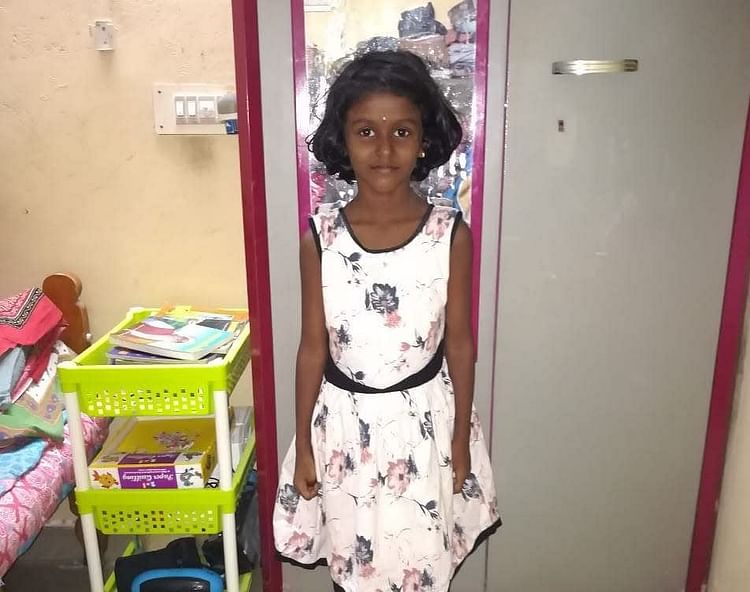 The entire family is in quarantine now
Murugavel had a kidney transplant last year and Vidya's father was the donor. Since the transplant Murugavel hasn't been able to go to work. And Vidya has moved into her father's house with her husband, daughter and 9-year-old son, Balaji. Now the entire family is in quarantine - awaiting their test results, spending their days in tremendous anxiety.

"We have been taking extra precautions since my husband's transplant. Washing hands, using a sanitiser is not a new thing in our household. Then how could Samhitha get this disease, I just can't understand! It just seems so unfair, she is such a small girl," - Vidyalakshmi can't hold back her tears.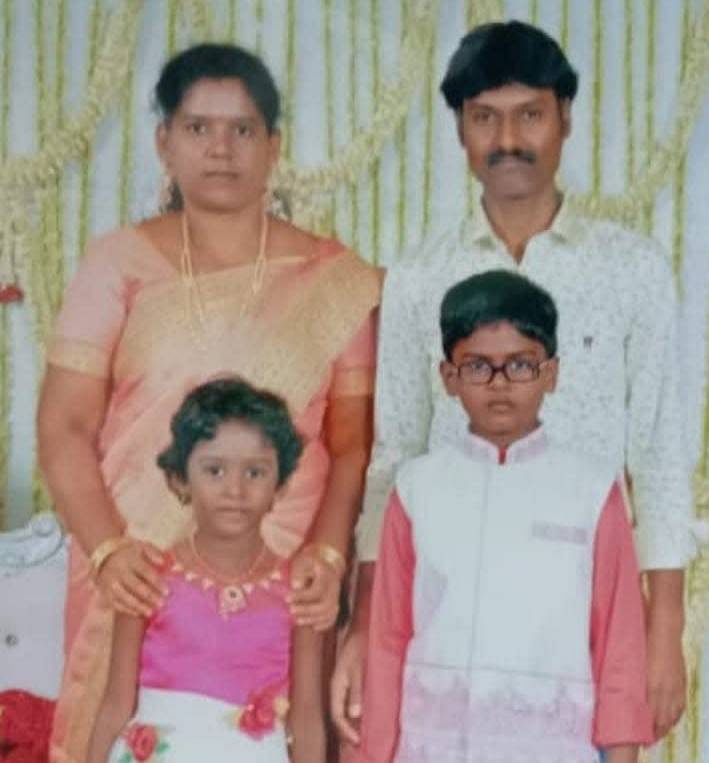 An old family pic
Few more days in the ICU and Samhitha will recover
Despite how dangerous this virus is, little Samhitha is a fighter. Her fever has reduced and so has her stomach ache. The virus didn't manifest itself in its deadliest form in her body. She is slowly on the path to recovery but she still needs to stay in the ICU to get completely cured. But Vidyalakshmi doesn't know how she will afford the stay.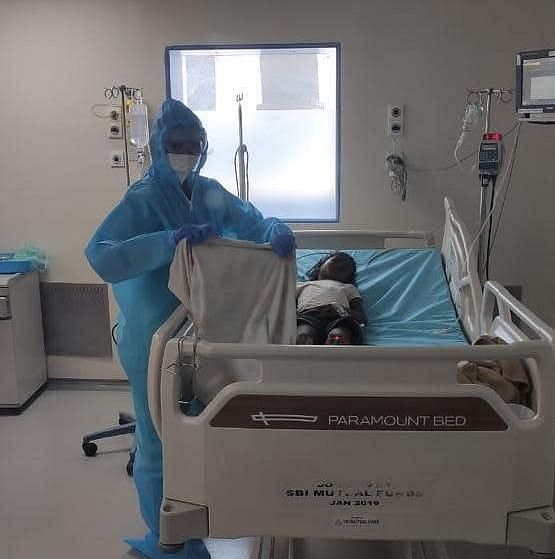 "My husband used to work in a private company but since his transplant we have been living on my father's pension. It was difficult but we have been managing, by saving up and not spending anything extra. Our own savings went away in my husband's treatment, I don't know how we can pay for Samhitha's treatment," - Vidyalakshmi.

She has spent around 2 lakhs by borrowing from relatives and now needs around 5 more lakhs to continue Samhitha's treatment. The only way it's possible is through your help.

As the whole world fights this dangerous disease and you wonder how you can help, this is your chance. Even a small donation can save this girl's life.