"She keeps asking me how much longer it'll be before I can get her treated and bring her home. She worries about missing too much school, because it might affect her chances of achieving her dream: to become an IAS officer.

How do I tell this precious girl that her father is failing to put together the money required for her cancer treatment? That she could die any day now because..." — Gulaam, father, unable to continue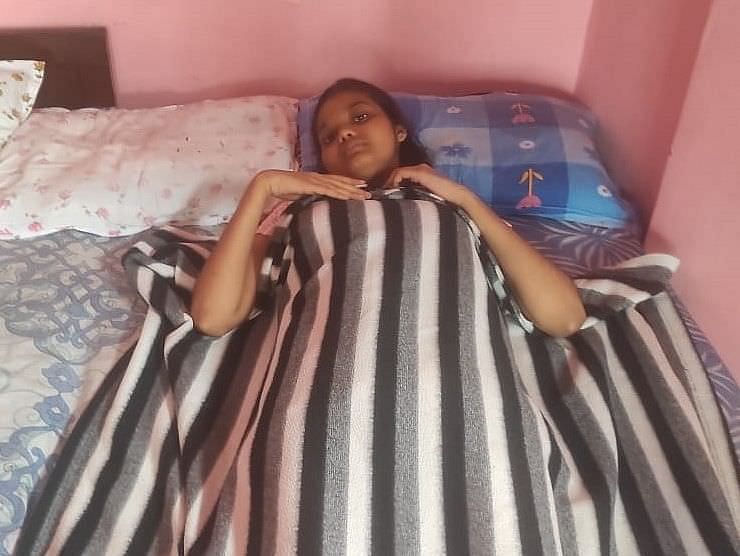 15-year-old Saima's journey with cancer started two years ago, when she developed a persistent cough, accompanied by a fever. After weeks of constant visits to local clinics, when none of the prescribed medicines seemed to alleviate their daughter's suffering, Gulaam and Zeenat had then taken her to an expensive city doctor.
"I'm so glad that we went to that doctor even though it was expensive.

If we hadn't, we never would've gotten Saima a CT scan, and we never would have found out that she had cancer.

" — Gulaam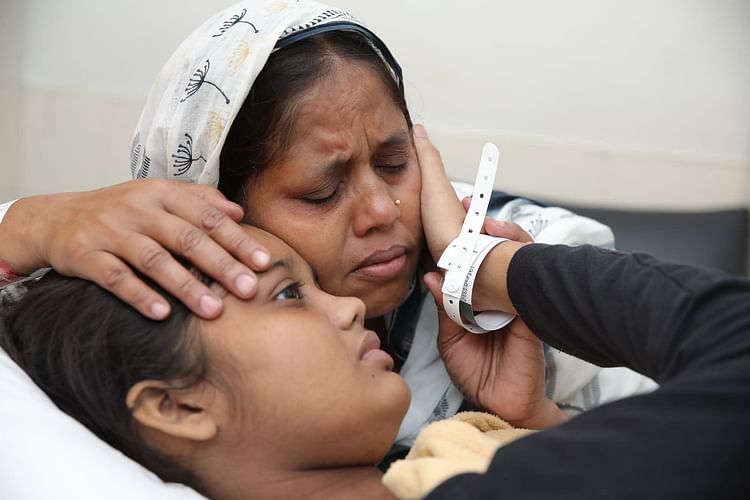 They were just starting to get used to life back to normal
"Saima was diagnosed with classical Hodgkin's lymphoma. The doctor had said her treatment needed to start straight away, but we didn't have any money. We took as many loans as required and were able to get her chemotherapy started. Finally, last year, the doctors did a few scans and told us that her cancer was gone! We all cried for hours that day, because we felt so blessed and grateful. It took a while, and the pandemic definitely complicated matters, but things slowly started going back to normal. Saima got back to her studies, and seemed happy again after such a long time. Then, a few months ago... a strange lump started forming on Saima's shoulder." — Zeenat, mother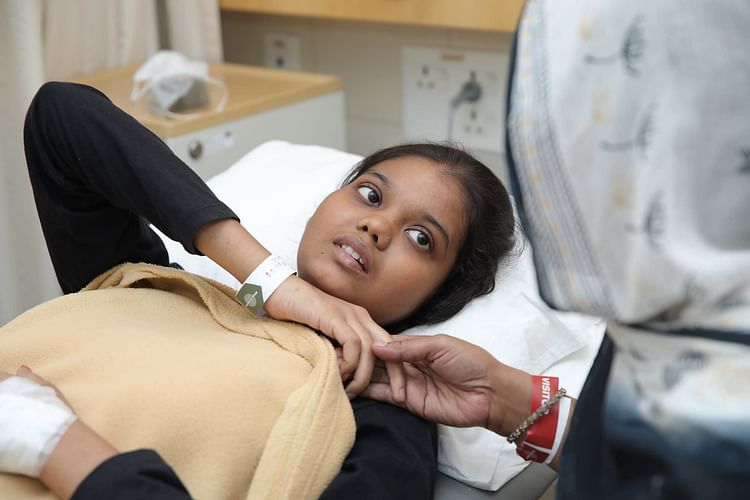 Saima's cancer has relapsed, and it's worse this time
Concerned by the strange lump-like swelling on her shoulder, Gulaam and Zeenat had wasted no time taking her to a doctor to have it checked out. Their worst fears came true when the doctor confirmed that Saima's cancer had indeed relapsed, and that it seemed to be much more aggressive this time. Only chemotherapy is not strong enough anymore, she needs a stem cell transplant as well. But the cost if beyond Gulaam's means as a daily-wager.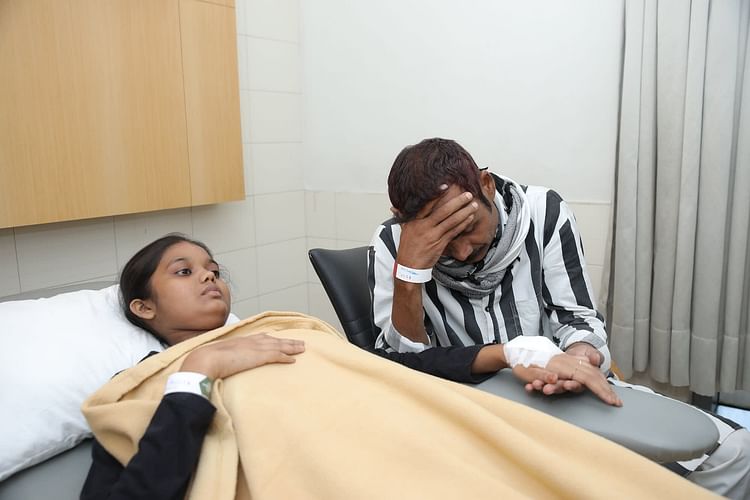 'I can't lose my daughter like this, please help me...'
"It's been hard, but I've always tried my best to give Saima the kind of life I never had.

I want her to study as much as she wants to and become whoever she wants to become. But cancer might cut her dreams short, and there's nothing I seem to be able to do about it.

Please, you have to help me. Help me save my daughter, I can't lose her like this..." — Gulaam
Click here to donate, and save Saima