All through her pregnancy, Sujithra did everything she could, to take good care of herself and the baby within; for that's all they could afford. The numerous scans and tests a mother-to-be goes through, were too much for Manikandan's pockets; and they managed to get only two scans done: one in the first month, and the other, just before her delivery. When the baby was born, he was diagnosed with Down's syndrome – a disease the parents hadn't even heard of. When they were still trying to understand what that meant, the baby turned one and he was diagnosed with another disease…which was fatal. Today, Baby Sai Pranav fights for his life, with holes in his heart; waiting for that one surgery that can save him.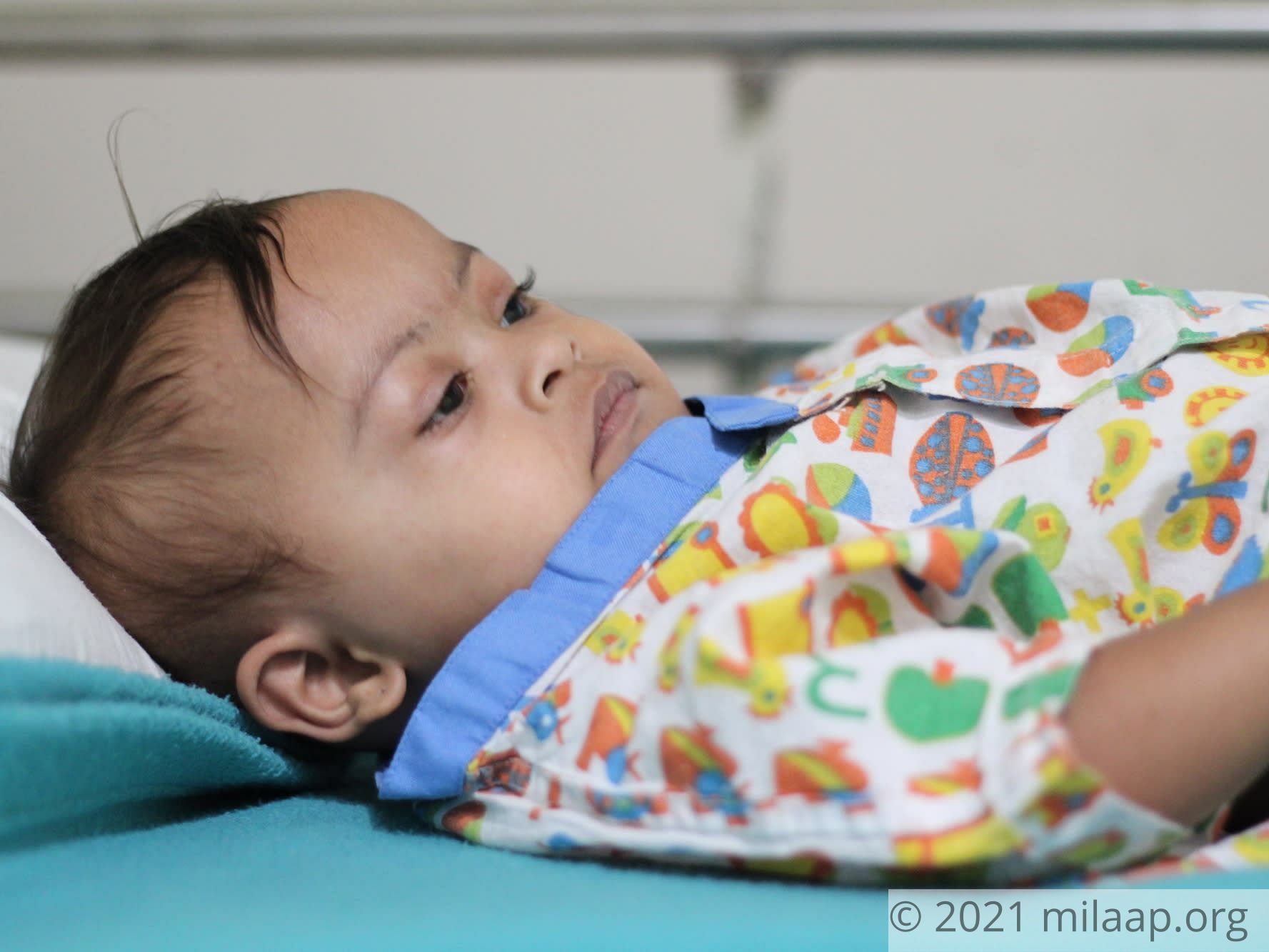 Baby Sai Was Slow To Reach His Milestones…but he was happy and healthy


"The doctors told me he would take more time than babies his age to walk, speak, study…everything. But it didn't matter at all, to us.

So, what if he took a little more time, as long as he was healthy? He's such a happy child; we fell in love with him.We were asked to go for monthly check-ups, which we followed diligently…till the pandemic hit us; and we did not want to risk taking him out at a time like that.

Besides, he was doing very well. There was no need to worry! If only we hadn't taken things for granted!" – Sujithra, mother.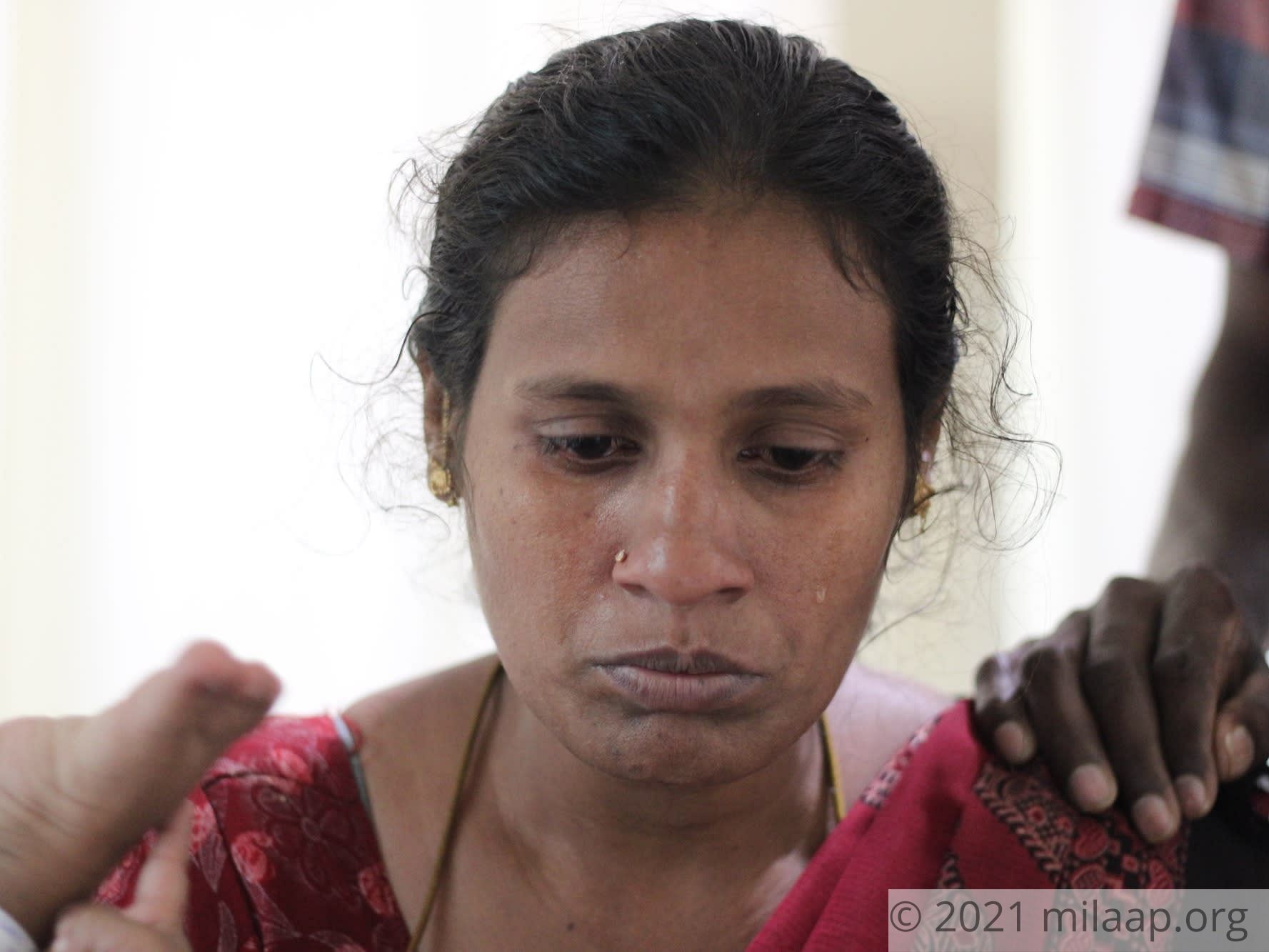 When they could finally take him to the hospital, they were told he wouldn't survive
Sai Pranav was a year old, when he finally saw his doctors…when the scans revealed he was fighting a serious heart disease. There were holes in his heart. He needs an urgent open-heart surgery, in order to survive.


"

We hadn't missed a single appointment before the pandemic. Nobody told us anything then. Suddenly, they were telling us he should have had a surgery when he was four months old...and that we were too late to save our son.

We couldn't believe what we were hearing! How could he be dying when he looked so happy all the time? We rushed from one hospital to another, till we found one that told us he could be saved.

An open-heart surgery is his only chance at life. But…I can't afford it

." – Manikandan, father.
The surgery costs 10 lakhs, and the parents are afraid they'll lose their son
Manikandan has been working at an iron casting company 12 hours a day, for 15 years now. He earns no more than Rs.12,000 a month. Already lost in debts, and having exhausted the meagre savings he had, he's struggling for funds.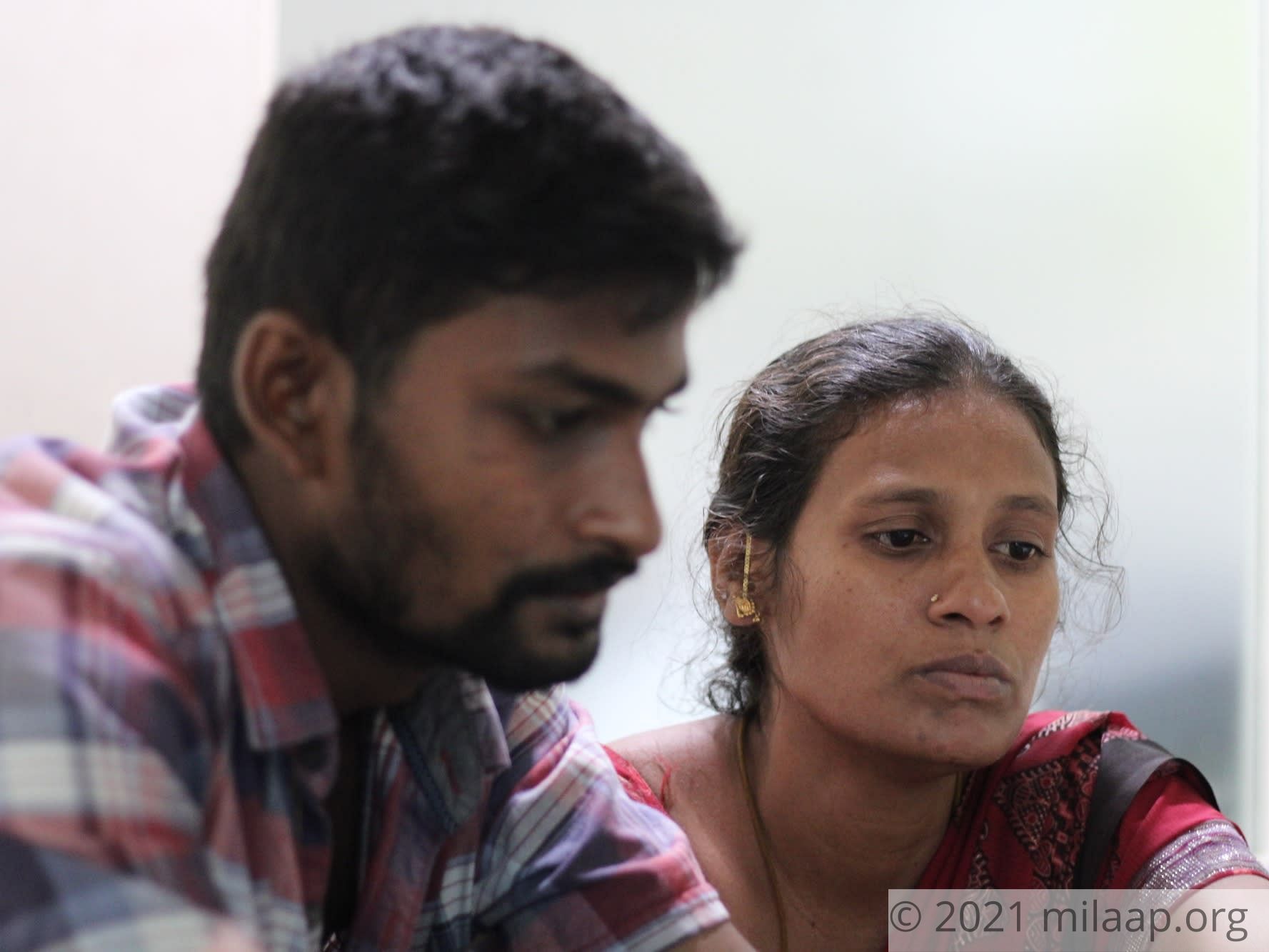 "If I were a rich man, I would have only one thing to worry about – my son's health.

Because I'm a wage labourer, I haven't the liberty to worry just about Sai. There's the cost of the surgery that scares me. I've taken 10 days' leave and will suffer a loss of pay. I have a family depending solely on me

. It's difficult. I have been roaming like a mad man, looking for some help. I would be indebted to you if you could help me afford the mountainous 10 lakh rupees!" – Manikandan.
Your generous contribution can help Baby Sai Pranav fight his heart disease and live a long life. Click here to save him.