"When I see my daughter, I feel life's unfair. A 5-year-old child battling not one, but multiple life threatening diseases! We live in fear, not knowing which one of it will take her away from us!" - Sridevi, mother

One day, over 7 years ago, Sridevi and Sathyavanan were ecstatic and all prepared to welcome their first-born. But their world came to an agonizing standstill when they heard she was a stillborn; they'd lost the baby. For two years, the parents remained struck by grief…till they were blessed with a child again. But soon, they realized that even though their daughter made it out alive, but she would fight her battles with life, every day.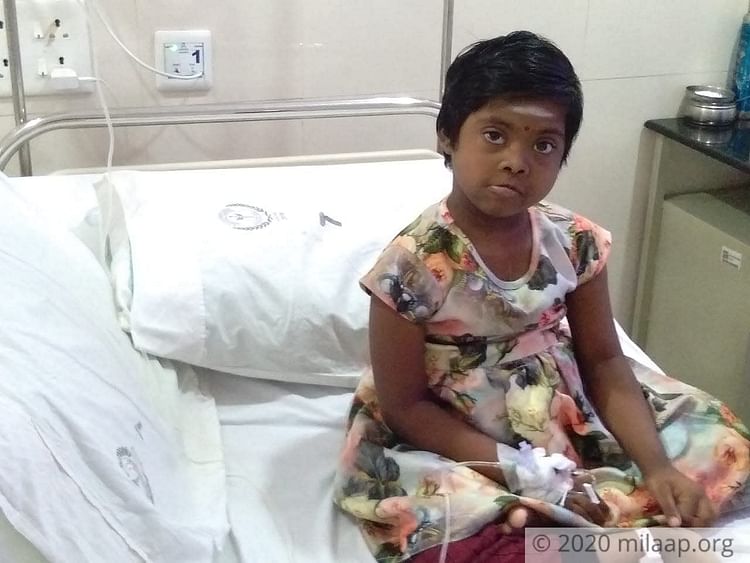 Despite her difficulties, little Poorna never stopped smiling
"Her battle with life started even before she was born. The scans said she had a hole in the heart. Then, after my delivery, the nurse handed over the baby to me, saying 'Your child has Down's syndrome.' Then came her cardiac surgery. Even after a year, her head didn't stand still, neither could she walk till she was 2. With the first monsoon, her wheezing showed up for the first time. She'd suffer night after night, struggling to breathe. We would weep seeing her life. But she went on spreading joy; dancing, running, laughing…she never gave up!" – Sridevi.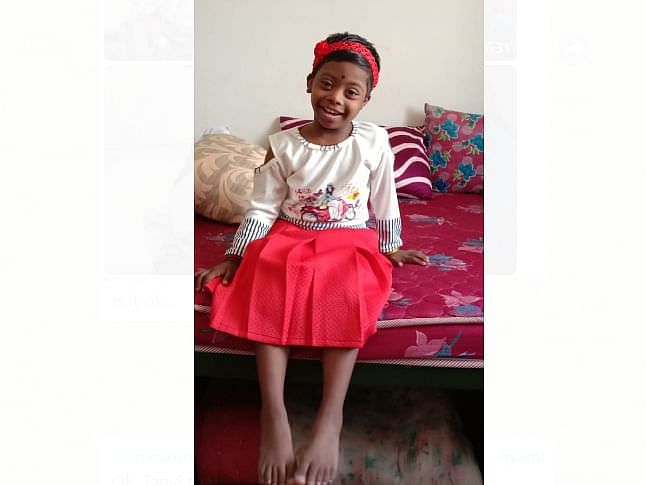 Life has thrown yet another deadly disease her way…She's now fighting cancer too
Although she hit her milestones a little later, little Poorna was always showing progress. She was quick to understand, and sensitive to the emotions of those around. Framing phrases with words, she communicated her best. Her parents were hopeful of her, till one day she was diagnosed with yet another sickness, a deadly one.



"Over the last year, she started falling sick too often, she'd catch cold and other infections. But last month, her condition became critical and she was put in the ICU. We thought it was an infection of her tonsils. But later when the reports came, they said she had blood cancer… that she'd only weeks left!" – Sridevi, mother, breaks down.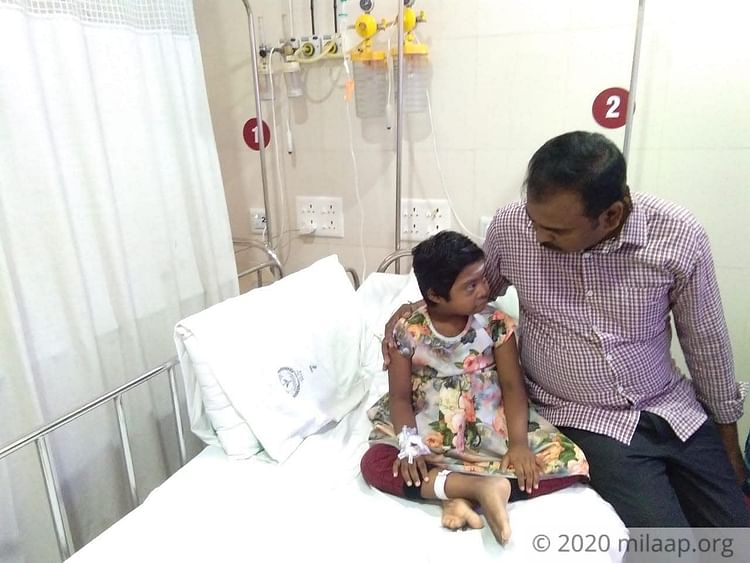 A fighter by birth, little Poorna is responding well to chemotherapy

Poorna has been diagnosed with Acute Lymphoblastic Leukemia – a cancer of the blood and the bone marrow. Although chemotherapy was the required treatment, the doctors hesitated since she had Down's syndrome. There were chances she might not survive the treatment. But they had no options left since she had very little time, and thus the treatment began. She has undergone two cycles of chemo and surprisingly, little Poorna has responded very well.


"She's a fighter! Whatever life throws at her, she will take it with a smile and over come it! I know she will come out of this!"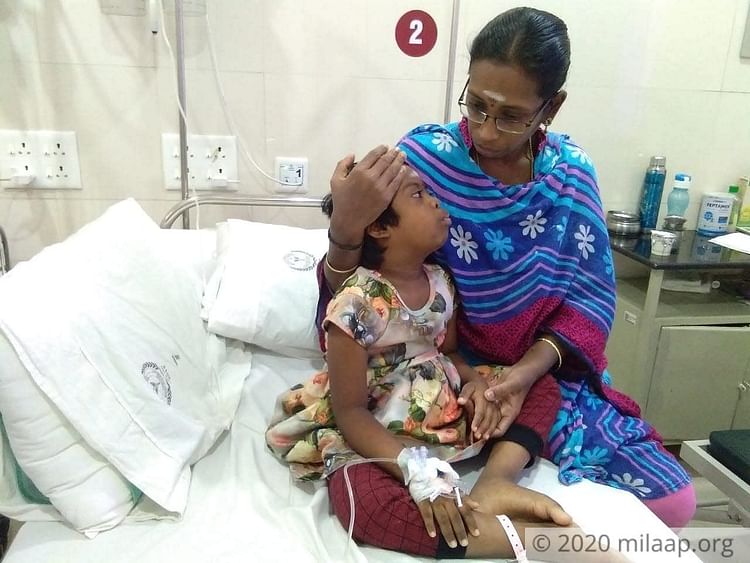 The savings are empty, loans are spent and jewels have been pledged…they can't afford it anymore
Poorna needs a prolonged treatment, and medication that follows. The estimated cost of her treatment is 6 lakhs. The family has spent more than 4 lakhs till now, and are at a dead-end. Struggling to save their only child, they are feeling helpless.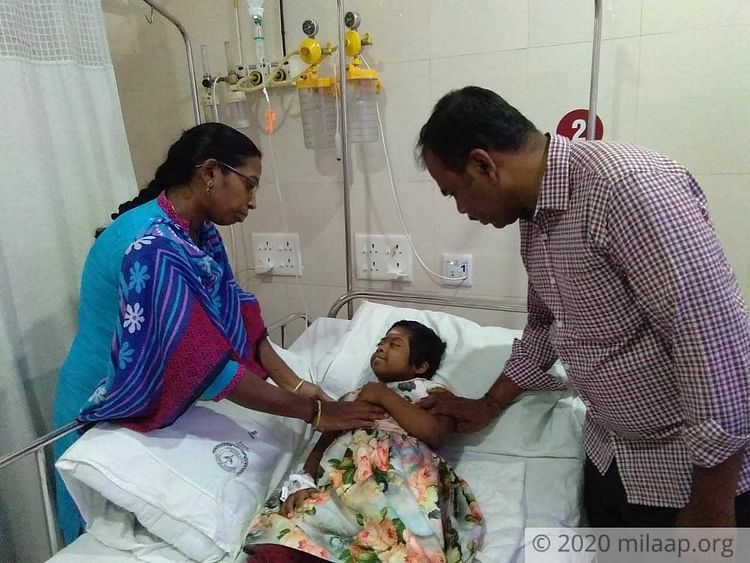 "I am a drawing teacher at a school and I earn 24,000 a month. During the treatment, a day's cost comes to Rs 30,000. This is our reality now. We are bankrupt, and with the lock-down, nobody is in a position to help us. She's in pain but she's doing her part by surviving two cycles; and we want to do ours by seeing the treatment to the finish. Please help us!" – Sathyavanan.

Little Poorna has been battling one disease after the other all by herself, since birth. She now needs your help to defeat one last sickness - a deadly cancer.