When a month ago, Sachin and Samridha got to know that their 3-year-old son, Rutvij, is suffering from cancer, their world came crashing down. But they didn't lose hope. They readied themselves for the big fight ahead, they were determined to save their only child.

"But the last 15 days...his condition has just turned worse. His stomach has swollen due to an infection, he hasn't stopped crying at all. I feel so helpless, so angry, that I can't do anything for him," - Sachin, father.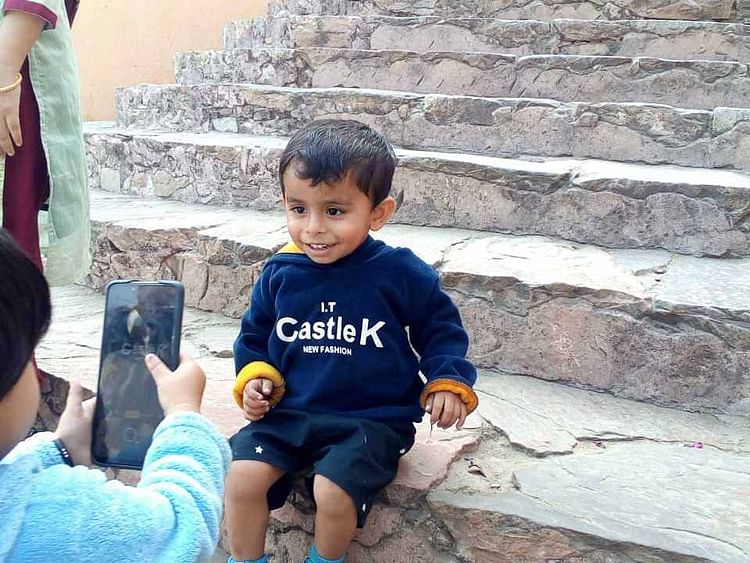 These parents are now living in the daily fear that they will lose their son to blood cancer.
He wants to go home - how do I tell him that I can't take him home
Rutvij gets daily injections - the little one has hardly been able to sleep in the last two weeks. The chemotherapy has taken a toll on him. He vomits whatever he eats. He has rashes on his entire body - he tosses and turns in pain.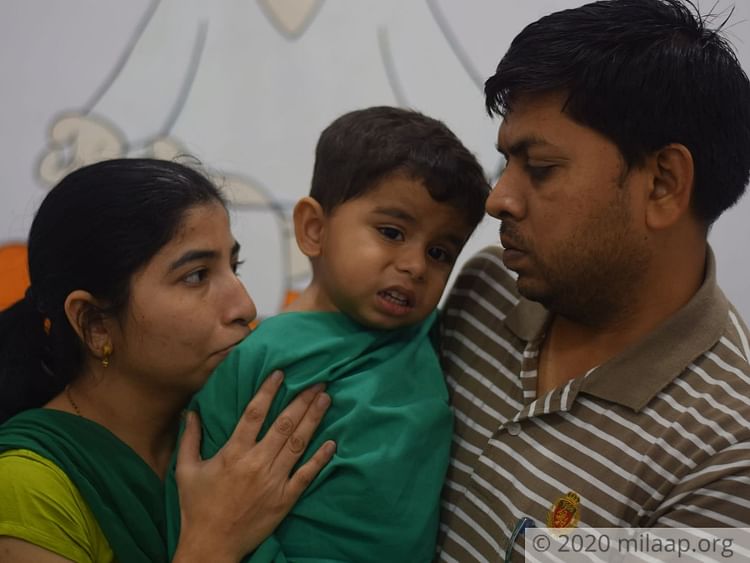 "Everyday he asks me only one thing - is this the last injection? Will you take me home today? And I have to lie to my son. I stay up all night with only one prayer in my mind - I want to take Rutvij home," - Samridha, mother.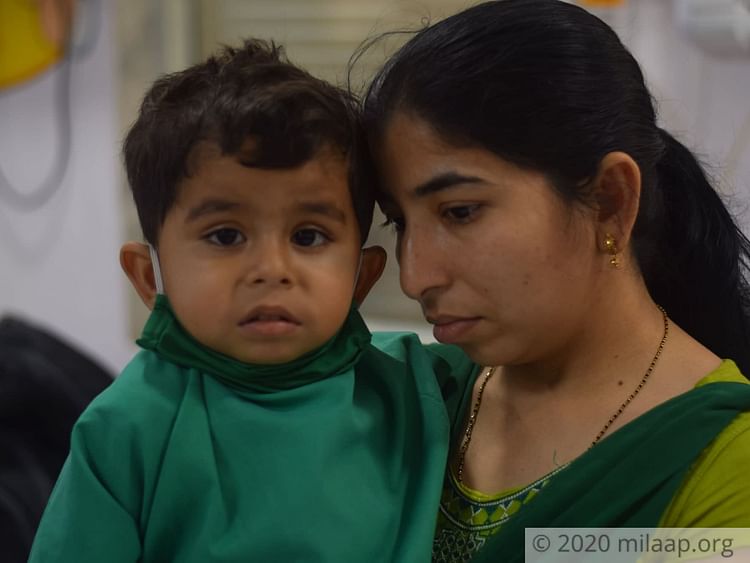 Never before this have I cursed myself for being poor
A school teacher in a small village in Palghar, Maharashtra, Sachin had always loved his job. His salary was a mere Rs 3000 per month but he enjoyed teaching little children. But for the past one month with his expenses increasing and him not being able to go for work, Sachin has wished so many times that he earned a lot more than this.


"We were able to manage with whatever I earned. We were really happy. Rutvij was going to anganwadi and he loved it so much. I kept dreaming of a day when he would come to school with me. But all that seems like a distant dream now. I don't even know if we will be able to continue his chemotherapy. I need your help now," - Sachin, father.
Sachin's friends have helped him in this time of crisis. He has also borrowed from moneylenders at a high interest rate. But he needs 5 lakhs for Rutvij. A small contribution can help these parents in their desperate time.