"He was crying excessively and I couldn't understand the reason. No matter how much the nurse or I tried, nothing was making him feel better. Slowly he turned pink and then blue. His breath grew faster and he started gasping badly. For a moment I thought I lost him and my body just froze."

-Sandhya, mother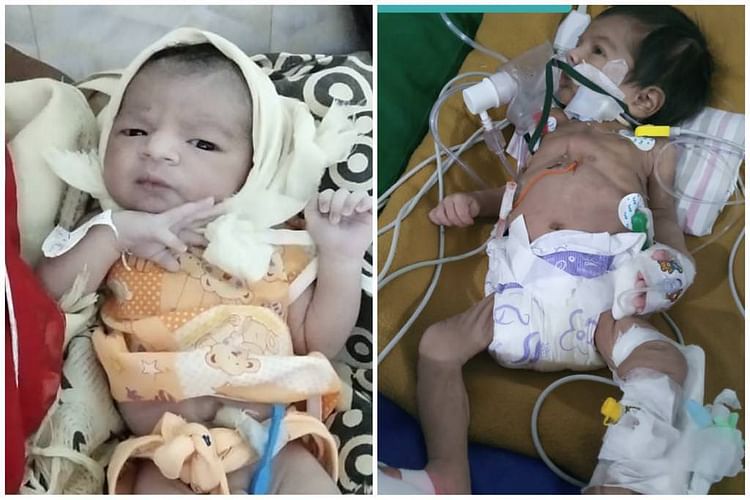 Open heart surgery after just 5 days of birth
2-year-old Rudransh was born with a severe heart disease- Total Anomalous Pulmonary Venous Connection (TAPVC), a defect in the veins leading from the lungs to the heart. Before the parents could even come to terms with the reality, they were asked to immediately take him to a bigger hospital in Bombay. A city, hundreds of kilometers far from them.


"We rushed him in an ambulance and it took us 22 hours to reach there. The entire way, we were scared for his life. He underwent a surgery for the same and he was just a 5 days old baby. With that, he also underwent a tracheostomy and a tube was inserted in the throat for him to breathe better but now, the same tube is threatening to take his life." -Akash, father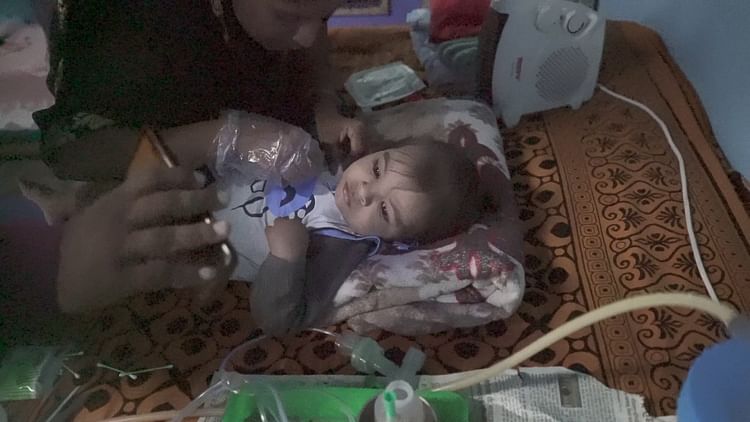 I saw him with his chest wide open
"After the operation, I went to see him and his chest was not stitched yet as he was kept under observation for 24 hours. What I saw was painful and unbearable, I could only imagine what my baby was going through. I thought the worst was over but when it was time to remove the tube, even after multiple tries the procedure failed. It's been 2 years, and my child has been living with the hole in his throat to survive." -Akash, father

Rudransh was diagnosed with subglottic stenosis, narrowing of the airway, which was caused due to the infection around his tracheostomy. Due to the pandemic, Akash losing the job, and delay in treatment, Rudra's condition has only deteriorated. All this while his life has been hanging on a thread, Sandhya and Akash constantly fighting for it.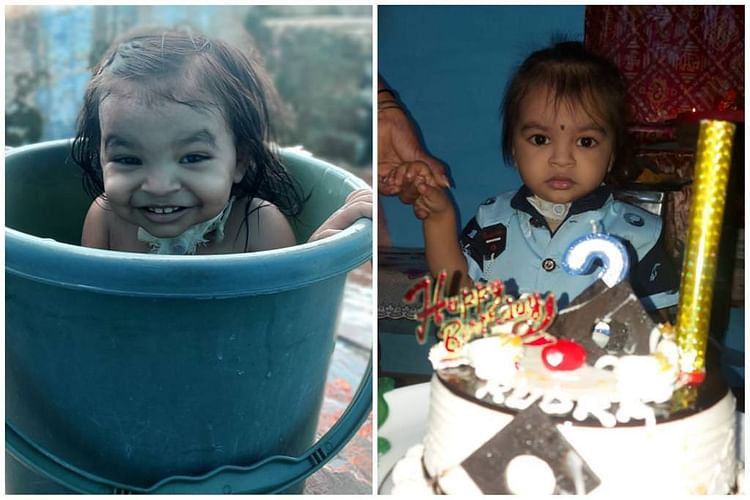 Our house is no less than a hospital
"

There was a time when we carried Rudra on my bike in a life and death situation, knocking on one hospital door after the other, pleading for help but no one dared to even touch my baby, afraid to look at him. So we learned how to care for him ourselves, avoiding such situations at all costs. Our house is no less than a hospital now.

"

The prolonged tracheostomy has made Rudra infection-prone, slightest of change in the weather and the child gets sick. The parents have done their best to keep him alive so far. It was a battle that they fought bravely but now, Rudra needs treatment to gain weight, cure his airway and undergo the removal of the tracheostomy. But the cost of it all is way beyond their capabilities. Only you can help!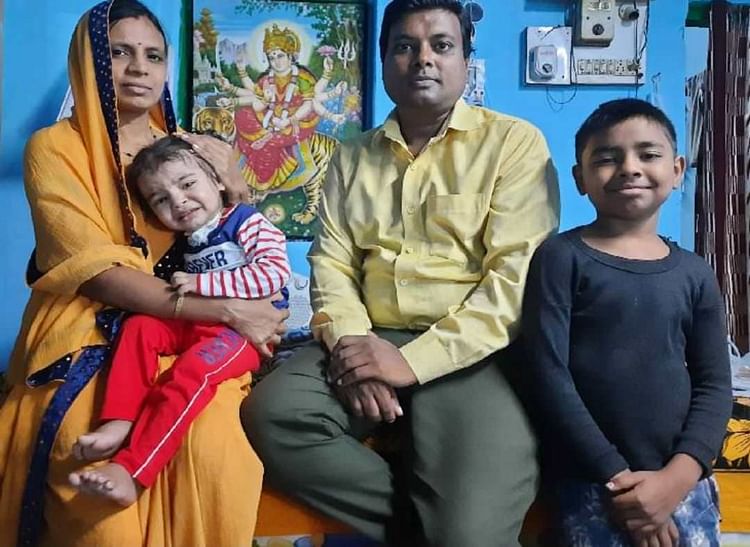 This is the only picture that this family has ever taken together, clicked via Dainik Bhaskar newspaper
Click here to donate.