When Yashika and Parvesh showed up at the hospital carrying their newborn in their arms, they were quite terrified; the 2-hour journey from their home had felt like an eternity as they desperately stroked their unconscious baby's forehead. They had already been imagining the worst, but were still stunned to hear what the doctor had to say after a few quick tests.
"I know this is difficult to hear but... Rudransh is extremely critical. We need to start his treatment immediately.

Without it... your baby won't live even for another 30 minutes."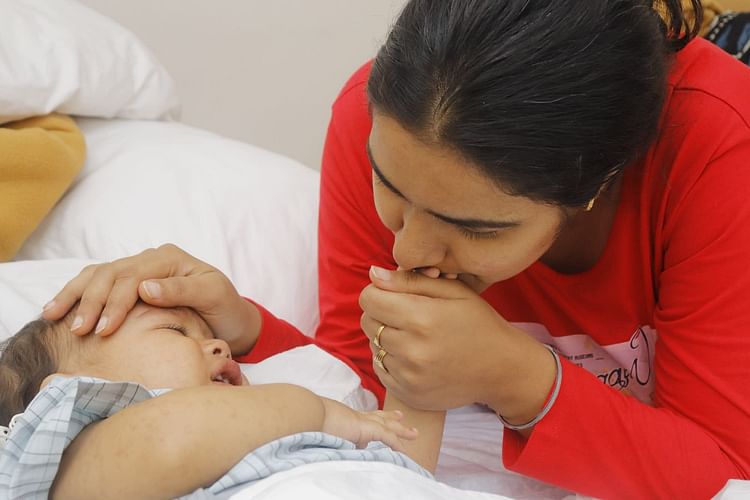 Her 1-year-old was diagnosed with advanced blood cancer
Ten days ago, little Rudransh suddenly fell sick for no apparent reason. He developed a blazing fever, and then bright red rashes formed all over his body. They were both both painful and itchy, adding to the poor baby's discomfort.
"We took him to a doctor, and he barely took one look at Rudransh's test reports before asking us to rush him to Delhi. Once we reached here,

the doctors told us that our son has cancer. And that too in its most severe stage. He's just a 1-year old!

"

— Yashika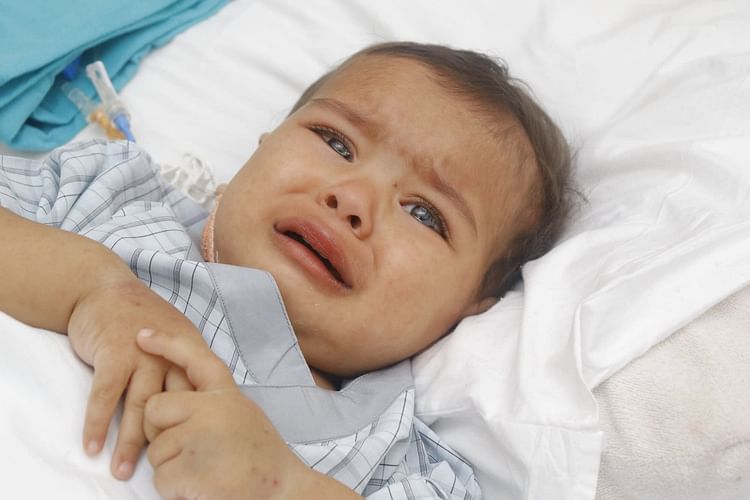 He was so serious he needed 3 rounds of chemo in 3 days
Within just hours of his admission into the ICU, baby Rudransh had to undergo his very first round of chemo. It had been a terrifying ordeal for the newborn, who had finally woken up after some initial medication. The poor baby suddenly found himself in an unfamiliar environment, surrounded by strangers who kept giving him painful injections. Unfortunately, the little one needed another round the very next day, and then another the day after. This has bought him some precious time now, but he needs a full course of chemo to actually recover from the cancer. But Parvesh is helpless.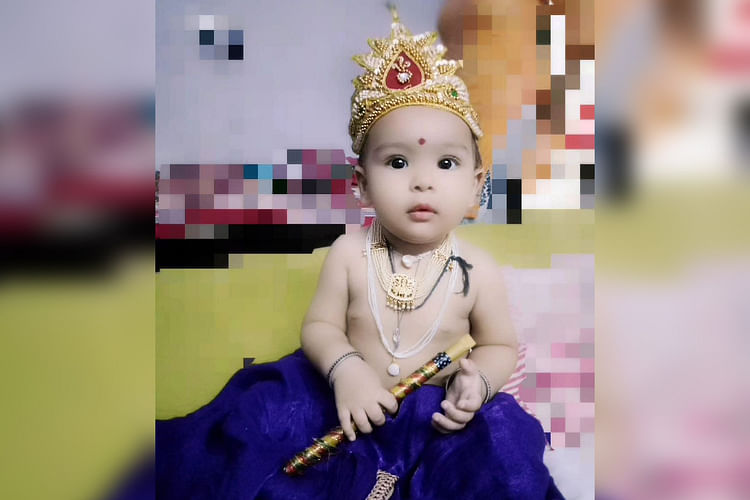 Rudransh, just 1 month ago — the toddler was completely healthy
They'd been waiting for him for 7 years
"Parvesh and I have always wanted two children. But after having our first, Ayansh, we decided we'd wait for at least 6-7 years before having our next. Parvesh is a teacher, and he wanted to be able to financially support our children so they'd never feel like they lacked anything.

For years we simply dreamt about the day we'd welcome our second child into the world. Even Ayansh was excited because we would often tell him one day he'd have a brother or sister; he used to tell us he'd be the best big brother ever. When Rudransh was born, all three of us felt like our life was finally complete. But now... Poor Ayansh, we don't know what we'll tell him if Rudransh...

"

— Yashika, unable to continue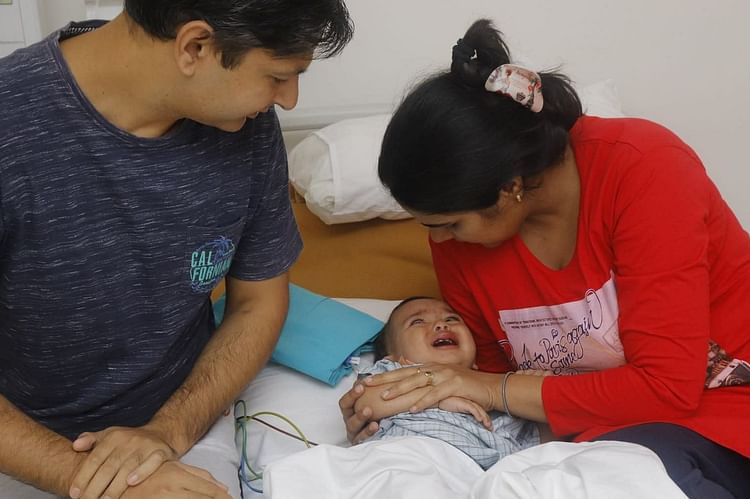 Rudransh's treatment needs to resume immediately
"With what little I make as a teacher, I'd been saving as much as I could for years, preparing for our 2nd child. But then the pandemic struck, and though I wasn't fired, my salary was cut by almost 80%. Since March I've been depending almost entirely on my savings to keep my family fed and sheltered.

Over the past week I spent the last of it getting my baby his chemo, it's all gone now. But he needs at least another 20 lakhs worth of treatment, and it needs to start within a week!

I'm trying my best to secure loans, but there's no way I can put together 20 lakhs in such a short time!"

— Parvesh
These parents are helpless, desperate. They waited 7 years to have another child because they wanted everything to be perfect, they wanted their children to have the best life they could give them. But then the pandemic hit, and now Rudransh has been diagnosed with cancer.