"I get nightmares that I'm going to die. Every other day I wake up in the middle of night crying that Allah is going to take me away from Ammi and Abbu. They say I have cancer, I don't want to die now. I have only heard about old people dying but I don't know why I'm on the verge of death. How can that be, I am just12?"- Rubina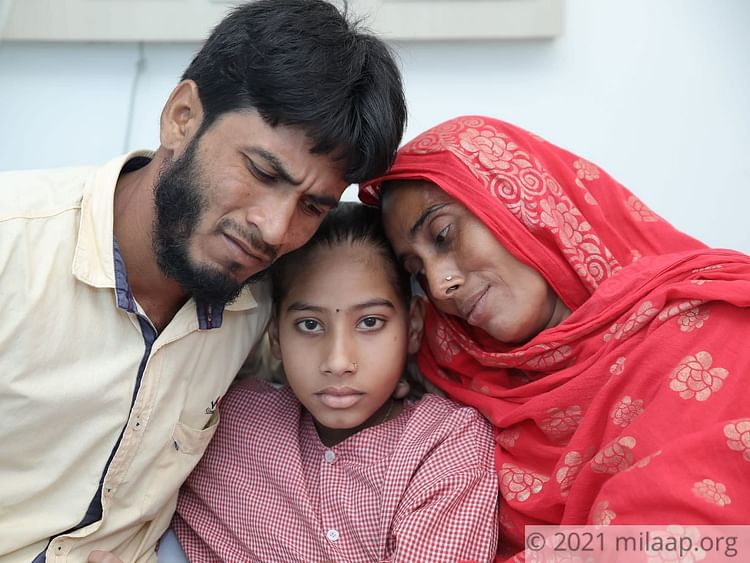 She longs for a day when her little Rubina will smile again
When Rubina's mother glances outside the kitchen while cooking, she becomes visibly upset seeing other kids laughing and playing with their parents. She wonders why Allah is punishing her daughter with so much pain at such a young age.


"When the other girls of her age go to school, play with friends or cook with their mothers, my heart aches because my Rubina can't do any of those things. Before her cancer could take her away physically, it has mentally taken her away from us. It's been 4 months and I have not seen her smile even once. She hardly even talks to us, just quietly lays on her bed the whole day. I pray to Allah to return my chirpy Rubina to me."- Maoiful, mother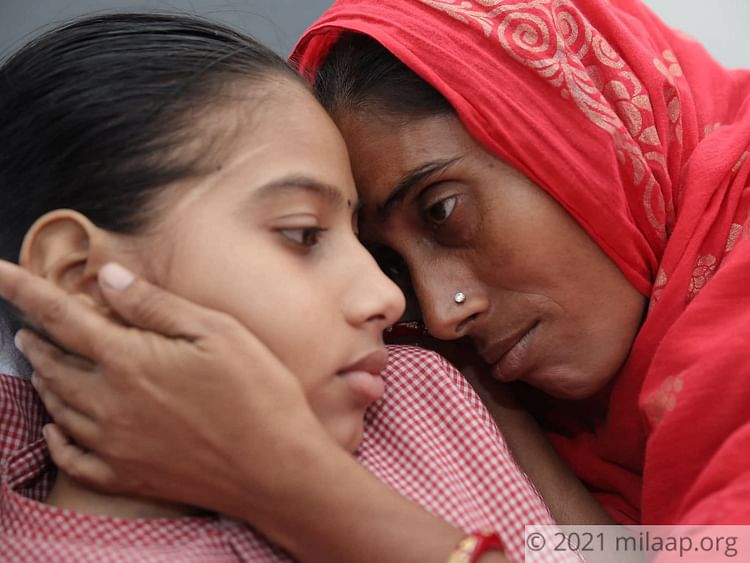 Her recurrent stomach aches turned out to be cancer
12-year-old Rubina was detected with Acute Myeloid Leukemia in June.

Rubina slowly started losing her appetite and would frequently get tired. None of the local doctors had warned them of anything serious because she used to be fine again in a week or so. It was only after she suddenly fainted once, that her parents got extremely worried. Unaware that those recurrent fevers and stomach aches could be something as huge as cancer, her parents now regret delaying her treatment.

However, now they have got her to the big city with the only hope of a cure but even that seems like a distant dream now for Amir and Maoiful, her parents.

After spending 4 lakhs on her treatment, they are still short of 10 lakhs.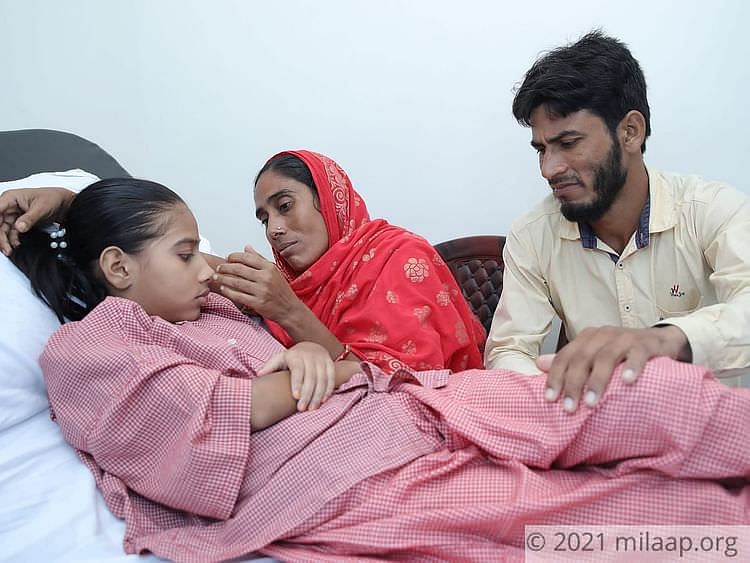 "Being a farmer, I'm out of work during the rainy seasons. We have always suffered from a financial crunch during these months but this time when we heard about her cancer, our world shattered. I have been buried under debts now. Whenever Rubina's face turns pale because her blood count drops, I get scared to death so now

even if someone can lend me only Rs.10, I still take it because now I am just desperate to save my daughter anyhow.

"- Amir, father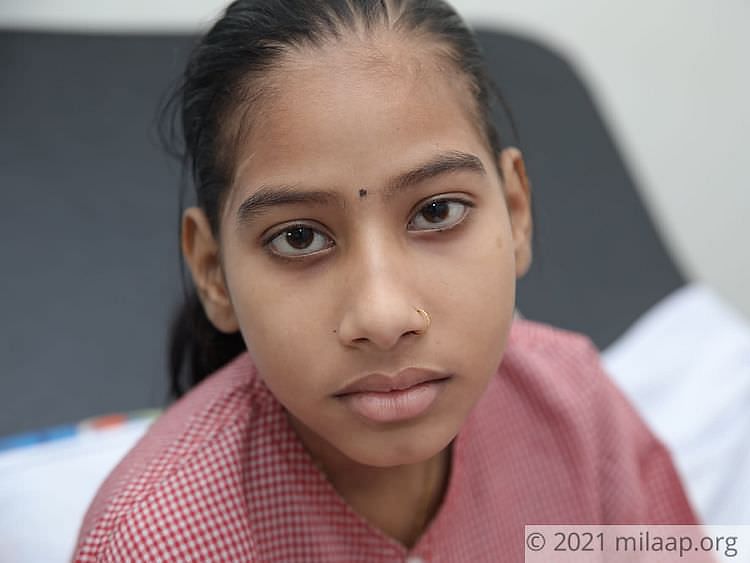 They desperately need your help
A bright student, Rubina had to drop out of school in the fifth standard owing to her illness.

She tried to continue with her education but now her weak immunity is no longer allowing her to carry on with her regular life. A lot of times she has fainted during her classes because of delayed blood transfusions.

She can only recover with her timely chemotherapy and blood transfusions now, which is only possible if her parents arrange the required amount.



Amir has lost his sleep since the day he got to know about Rubina's cancer. The fear of losing his only child and failure to provide for his family has crushed him to the core in these tough times. He goes out in search of any labour work in and around the hospital but even if he toils for the rest of his life, he still won't be able to arrange 10 lakhs in this lifetime. His only hope left now is you and your contribution towards his daughter's treatment.


Please help Amir and Maoiful save their only daughter from Blood Cancer with your generous contributions.