"He is a very active child, you know.. his feet are never at rest and he is always up for mischief. But I never knew I would live to see a day like this, watching him suffer and scream in pain. He begs me to make it all stop.

His little body has retained severe burns and I am failing to save him from his misery.

" - Durga Rao, father
In early July this year, 4-year-old Rohith fell into a hot bucket of water. He suffers from 70% burns and needs continued treatment to completely recover.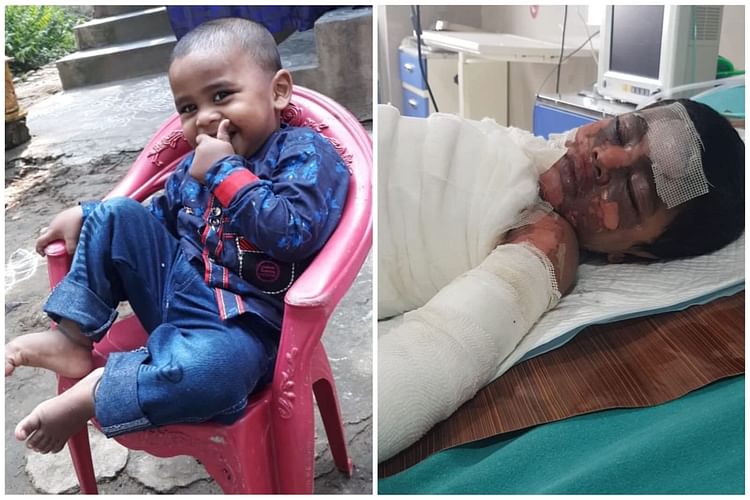 There is nothing but raw skin that remains on his body
That day, little Rohith was trying to get a snack packet that his parents put on the fridge. He managed to climb up and grab the packet, but while getting down, he stumbled and fell into the bucket.

Ever since the incident his parents live in regret, thinking of the 100 ways in which this horrible accident could have been avoided.




"It's been 2 months since the incident but I just cannot forget that dreadful night and the painful journey so far. When we were trying to get him out of the bucket, his skin would peel away at our touch. His body was left with raw and red skin ... I could see his flesh! Day after day we hoped for a quick recovery but he is still battling for his life." - Maha Laxmi, mother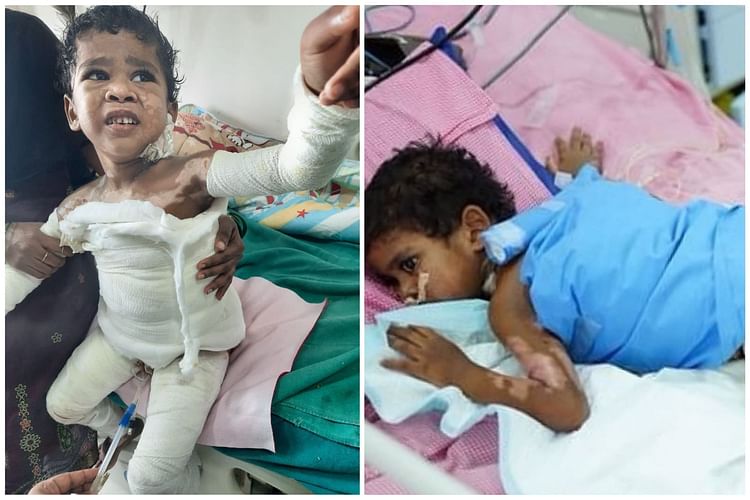 They are struggling to afford further treatment
Rohith has suffered a lot in the past 2 months. He was admitted in the ICU, his pulse rate dropped to critical levels and he is constantly fighting infections. With no skin left on his body to protect him, he kept losing a lot of blood. He can't sleep, eat or even breathe without it hurting him physically. The little one survived despite all odds, fighting bravely.

But now, when he is so close to recovery, he might lose every little progress he made. His parents are struggling to afford his further treatment. He needs prolonged treatment for at least 4 more weeks which includes skin grafting surgery, blood transfusions, and regular bandages that will help him recover and lead a normal life.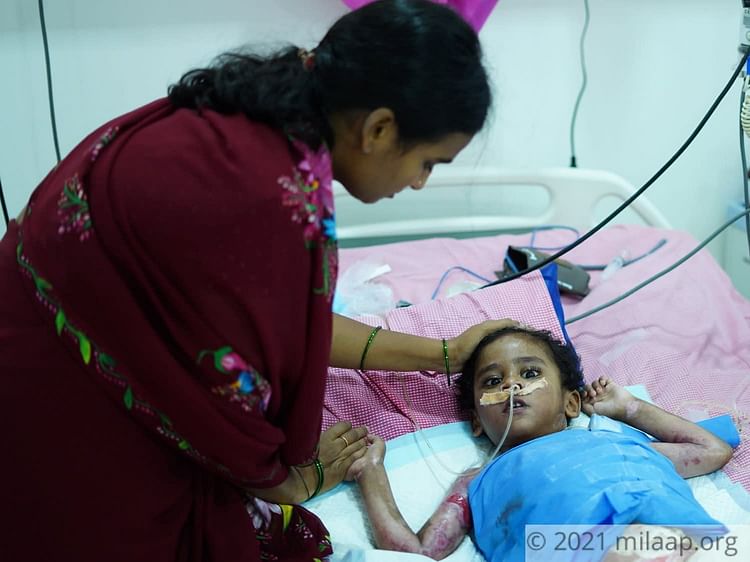 They need your help
"I am just a daily wage labourer. It was only because of my relatives and friends that I could afford the treatment so far, or else I would have lost my child already. I sold all the valuables we had and managed to survive till now, but I have nothing left. I don't know how to save my child…" - Durga

Durga and Maha Laxmi are hundreds of kilometers away from home and have not returned since the day they left. They took Rohith from one hospital to other and did everything to keep him alive but they are stranded now.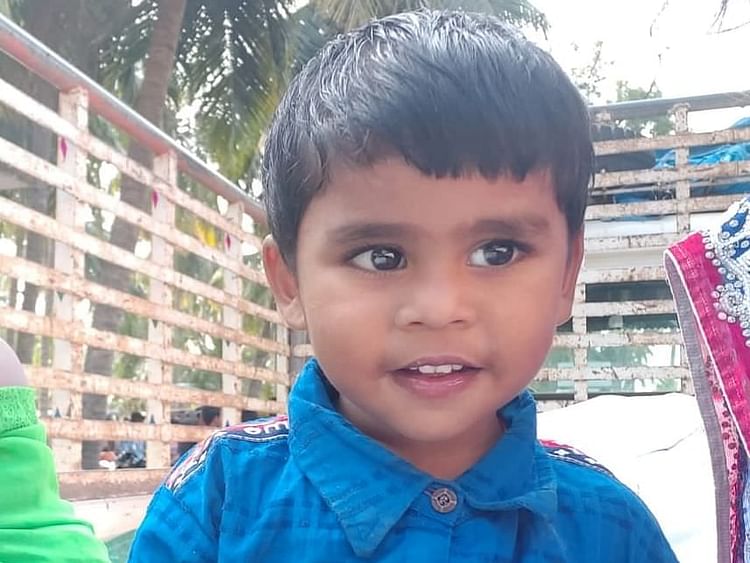 You are their only hope. Click here to donate. A little contribution from you can go a long way in saving this little 4-year-old.