It was an evening like any other as Rohit traveled home from work on Dec 26, 2019. He was commuting by the local train, and it was overcrowded as usual. The only space available was by the door, but Rohit didn't mind; he had traveled like that a million times before. Besides, the only other choice was to take the next train and get home late at night; he didn't want to worry his mother. But the evening took a tragic turn when someone tripped and bumped into him.
Rohit lost his balance and fell out of the speeding train.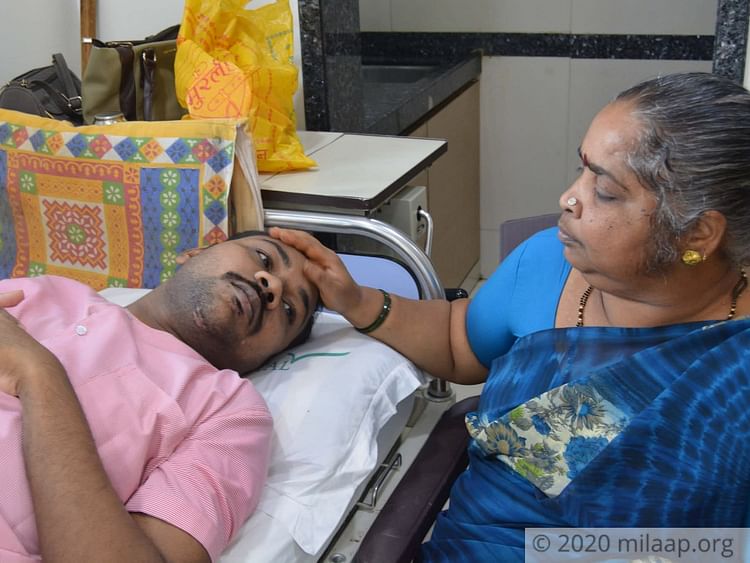 When he woke up, he was in a hospital
"It happened so suddenly, I had no time to react. I remember feeling a terrible pain in my leg and head, and then... nothing. I became unconscious. When I opened my eyes next, I was in a hospital, and a full day had passed." - Rohit.

Rohit was rushed to the hospital by people nearby who saw his fall. His left foot had nearly gotten torn off at the ankle, and he suffered severe damage to his head as well. Doctors tried their best to save his foot, but it was mangled beyond repair. The injury crushed the external skin layers and damaged internal tissues as well. Rohit could no longer feel his foot.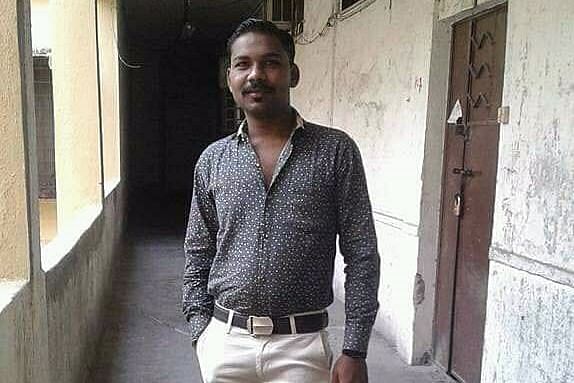 Rohit became the sole breadwinner of his family after his father died
"My husband died when Rohit was just a boy. As soon as he was old enough, Rohit told me to rest at home, and started working in a nearby manufacturing company. He only earned Rs. 6000 per month but it was enough for me and his younger brother to live on. All he wanted was to see us happy, he used to promise me that he would take care of me forever. He never wronged anyone but today he is suffering like this. I've started working again, to try and gather money for his treatment. I just want to see him healthy again." – Rohit's mother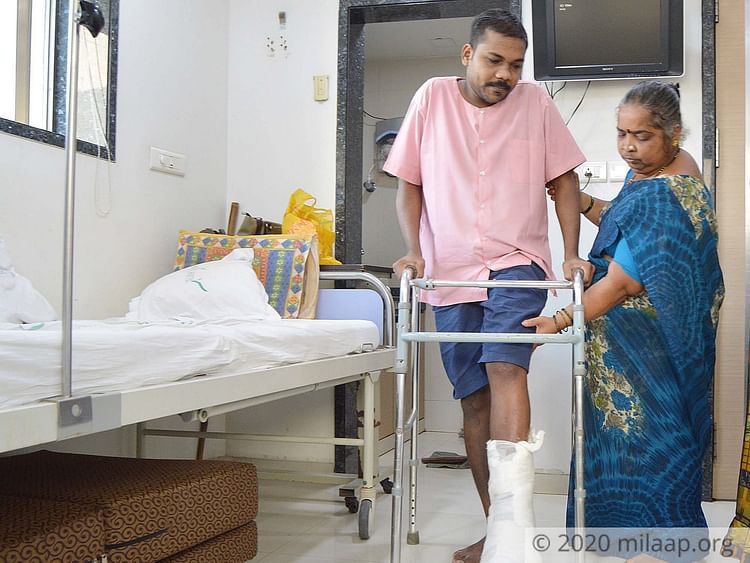 Rohit, trying to walk, with his mother's support
After undergoing treatment for 3 months, Rohit is recovering but...
Rohit couldn't feel his leg when he was admitted. Now, after 3 months of treatment, he can move his toes a little. He can even attempt walking, with support. But complete recovery requires various procedures including surgery and skin grafting over a period of over 6 months. This is going to cost an amount his mother can't afford. She's struggling day in and day out but her income is nowhere near enough to meet the rocketing expenses.

'I feel so guilty and sad for my mother, I just want to go home'
"All her life she has been struggling. She did so much for me and my brother after dad died. It's my turn to support her now, but I'm just being a burden on her. Because of me, she has started working as domestic help again. After a whole day of working, she has to come take care of me as well. I feel so guilty, I just want to get out of the hospital and start working again. I hate seeing her so tired all the time..." - Rohit
But Rohit can't do it alone. He needs your help to stand on his feet again. Click here to donate.