"

I have lost count of the number of hospitals, cities and doctors I took my child to.

For more than a year, we had no idea what was bothering him. We kept wandering cluelessly, hoping to find an answer, a cure. But we never thought it would be something this big.

His liver has failed, he has only a week to get a life-saving transplant and we are helpless"
-Jhutan, father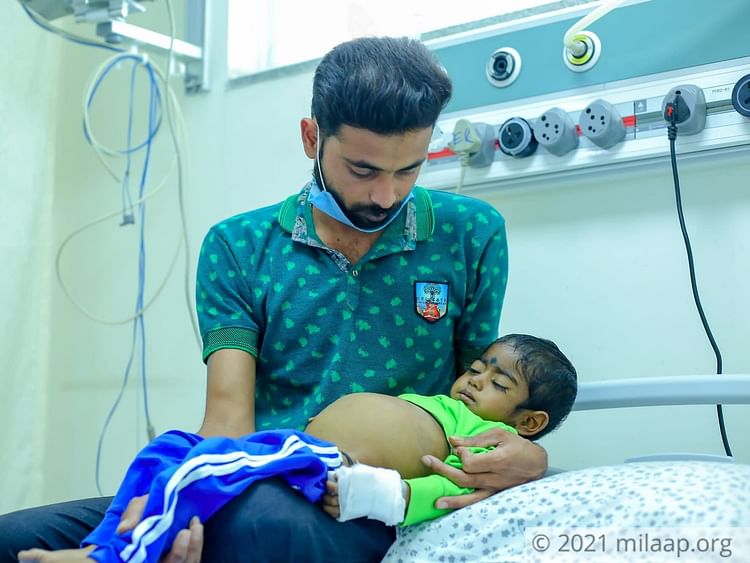 He watches me with hope that I might ease his pain, but I am helpless
Rocky was 1 year old when the parents started observing symptoms of his disease. The little boy had a fever which refused to go away and soon his stomach started to bulge which till date has not stopped swelling. It took 1.5 years for the poor parents to know what he was suffering from. Rocky was diagnosed with severe chronic liver disease and he needs an urgent transplant to survive.


"He cries and screams in pain, looking at me hoping that I might ease his pain. But I am helpless, it is so painful to watch him like that. His stomach has swollen so much, I can see his veins through his skin and it scares me... I fear it might burst any moment and kill my child." -Lipika, mother
Saving money is a luxury to us
Rocky's family belongs to an interior village in West Bengal. After trying for months in the nearby cities, the parents finally found the disease and its cure but it was in a city so far that they neither can go back home nor can they stay. They are struggling to keep up with the expenses.


"I am just an auto driver. What I earn is hardly enough to bear the monthly expenses. Saving money feels like a luxury to us. All this while we had to borrow and take loans to even afford his tests and medicines. When we left from home, we took every single rupee we had with us but all of it is spent now. The bills at the hospital are pending, the room rent is pending and we don't even know if we will even be able to have our next meal...how will I save my son like this!?" - Jhutan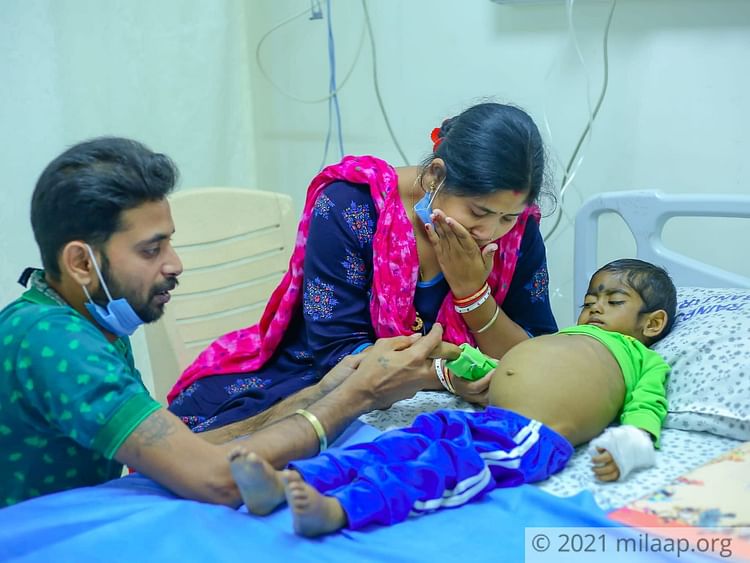 This is not what I imagined my child's life to be
"When he took his first steps, we were so excited. I could imagine him running and soon talking too. But I never imagined that I would see my child suffering like this. He can barely move now due to the pain his stomach his causing let alone walking and running like a normal child of his age would do. I just want a normal life for my child, a happy one. Is it too much to ask?" - Lipika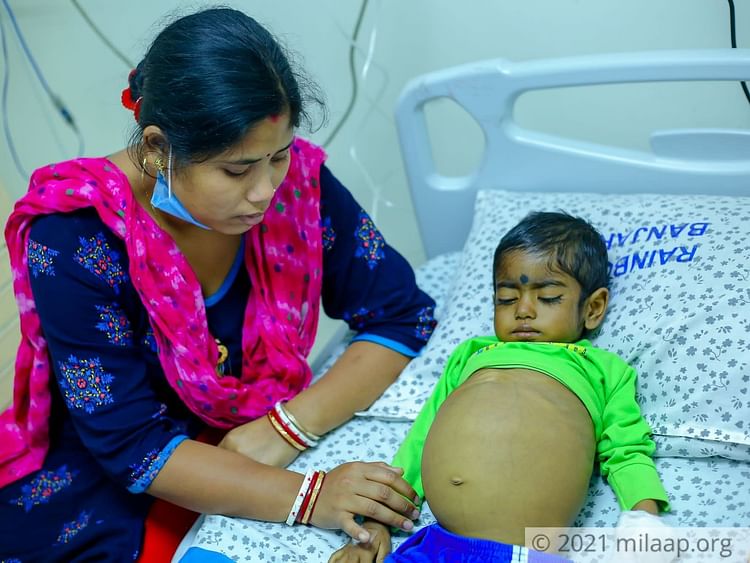 Rocky is their only child and without your help, these parents will lose him. They don't have much time, only a week to get him the transplant. Only you can help. Click here to contribute.