I'm afraid to even hold him! I feel like even the slightest touch will break his bones, because that's all he is now. Just skin and bones! He cries when he sits up, he cries when he lies down, he's in so much pain.
This wretched disease is inches away from taking our son away from us forever!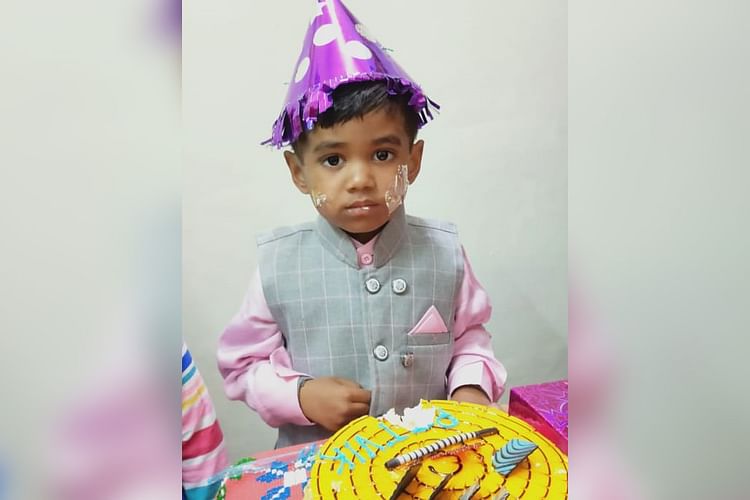 It was just a few years ago when Rahul and Kavita discovered there was something wrong with their precious son. His appetite started going down, his stool started getting watery, and he developed frequent fevers. Normal medication worked, but only for a few weeks at a time. His fever kept returning, and he started losing weight drastically. For the next two years, these desperate parents got their son all kinds of tests and scans, but nothing explained why he was vanishing in front of their eyes.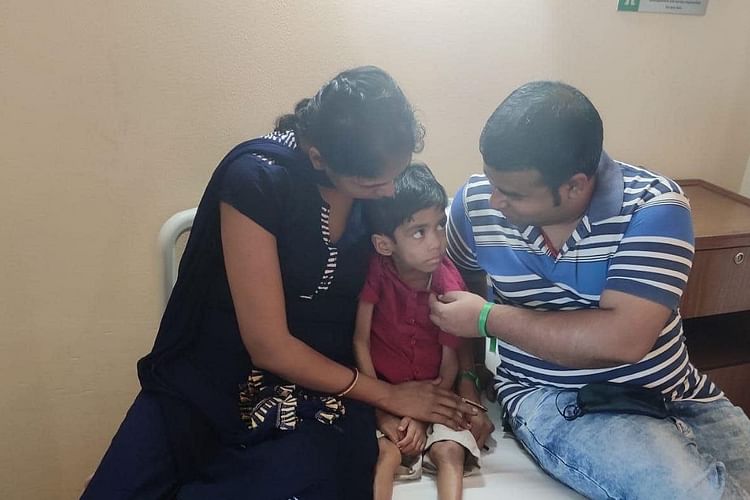 The disease kept taking more and more of their child
"By November of last year, he was so weak he couldn't even talk, eat, or get out of bed. Some local doctor said it could be TB, so we put him on medication for that. For a while it even worked! He started gaining some weight, and could stand up again! But then suddenly all the progress stopped, and then he became even weaker than before. Finally, a special test revealed it wasn't TB, but a group of rare immunity disorders, all killing my son simultaneously!" — Rahul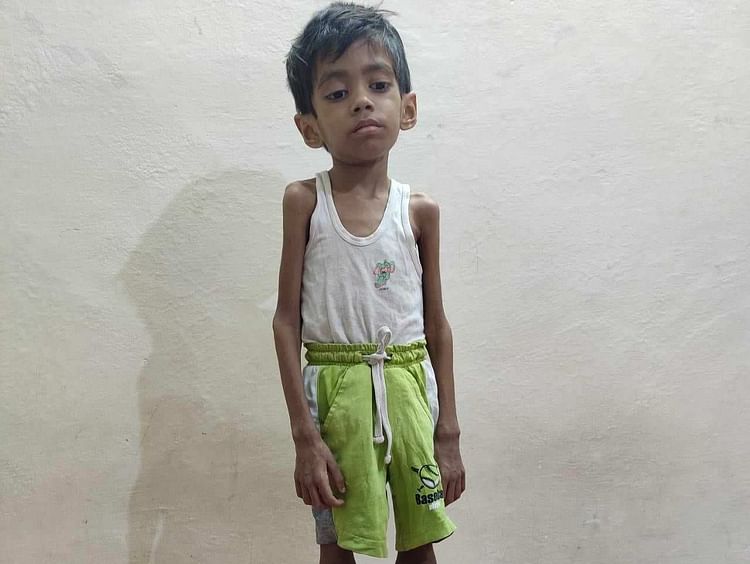 His only hope is to get an urgent bone marrow transplant
5-year-old Ritwik has severe combined immunodeficiency (SCID), which is a group of rare disorders, each of which can easily kill a child on its own. Together, they're extremely deadly, but there is still hope for Ritwik. If he gets an urgent bone marrow transplant, he can defeat his SCID, and grow into a healthy young boy. He'll start regaining weight, and he can even start running around and playing. But the cost of a bone marrow transplant is too much for this family.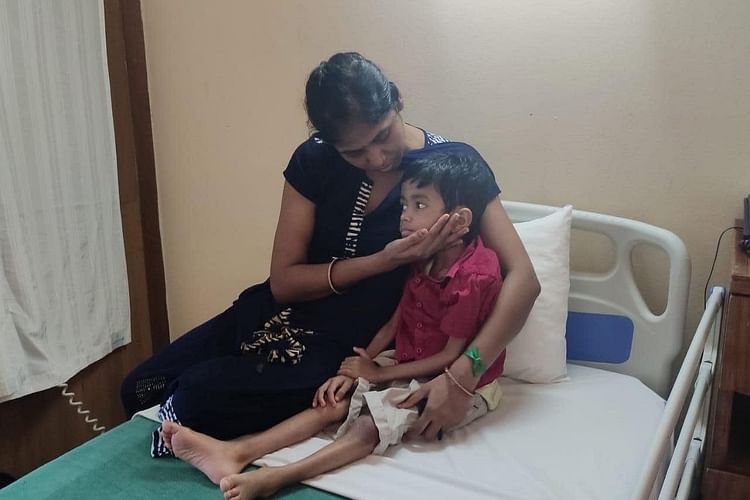 'He's just 5, we don't want him to suffer like this anymore!'
Kavita and Rahul both used to work in data entry. It didn't fetch them much, but it was enough for them to be happy.
"But work has dried up over the past few months. I also had to quit recently because Ritwik was so weak.

Now we're struggling to even put food on the table, how can we afford a 32 lakhs procedure?!

"

— Kavita