Rithvik's 6th birthday was going to be special. He had invited all his friends from school. His mother, Gayatri had cooked his favourite dishes and their home was decorated with lots of balloons. It's the birthday Rithvik had always wanted. Prashanth and Gayatri saved up for months to be able to afford this. But one phone call changed everything that day.


"It was from the hospital. They asked us to take him there immediately – his blood reports were back. My son came with us to the hospital in the new shirt he wore for his birthday party. All along, he kept telling us that we need to make it in time to cut the cake. We assured him that we will…but that day we found out our Rithvik has blood cancer." – Prashanth, father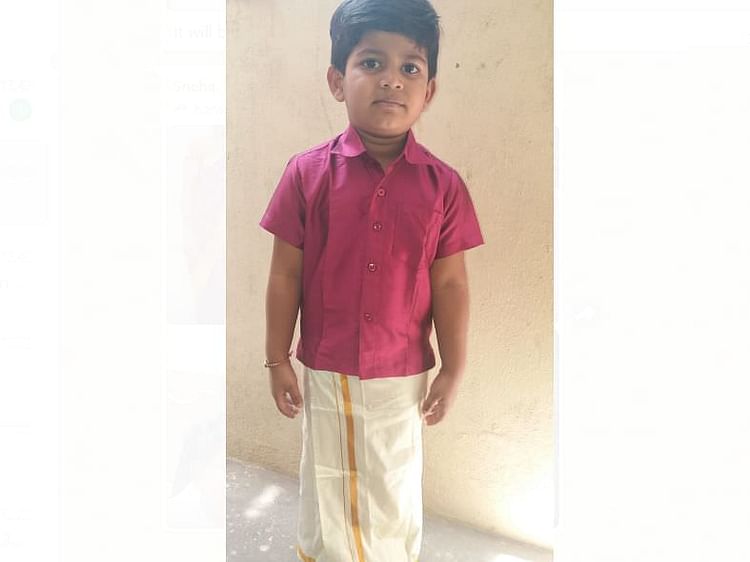 There was no party that day. While Rithvik underwent more tests at the hospital, Prashanth called friends and relatives, telling them that he had suddenly fallen sick. Rithvik spent the night of 19th March 2020 in the hospital, getting painful injections.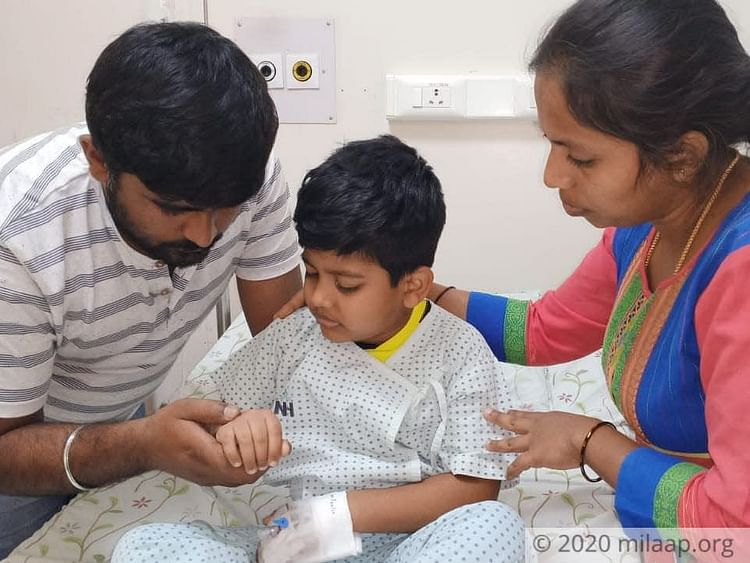 There was no time to waste
Rithvik's fight with cancer began as a fever that lasted for 5 days. Now, he has been undergoing chemotherapy for a little over 2 weeks, and he still needs 8 more months of treatment. When Prashanth found out that they need to start his treatment immediately, he wasted no time.


"I called my boss, my friends…everyone that I could think of. I used the 25,000 that I had saved. And was able to start his treatment. But now I have nothing more left! In just a couple of weeks, our entire life changed. If I can't continue his treatment, his cancer will spread rapidly…we can lose our only child."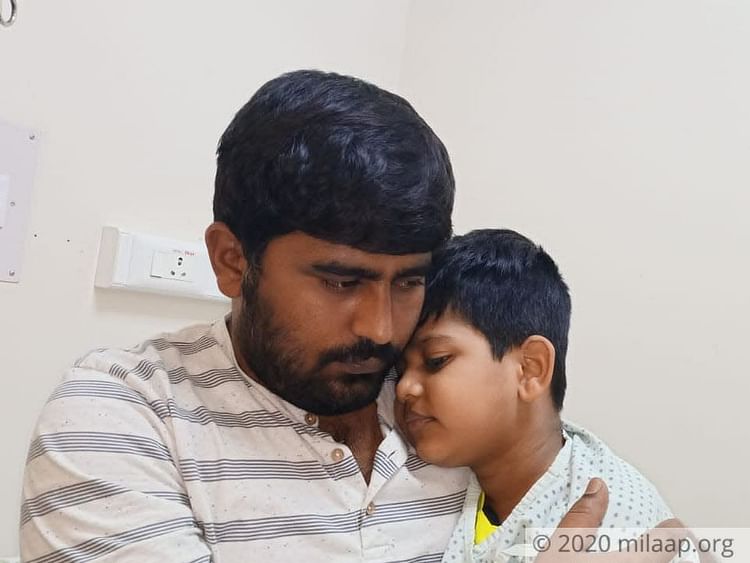 Once an active, happy child, Rithvik is now in the clutches of cancer
Before his life was upturned by cancer, Rithvik was an active boy. He loved extracurricular activities and was a regular at karate and dance classes. Even at home, he would ask his parents to play songs on YouTube and show them the new steps he learnt. Rithvik can't do any of that now. Cancer has made him weak, irritable and has left him in severe pain.


"He wants me to take him on my bike like I used to every weekend earlier. But I can't anymore. Relatives can't visit us and he can't go out and play with his friends, the risk of infection is just too high! He has his whole life ahead of him….he hasn't even started going to class 1 yet and he's already fighting death."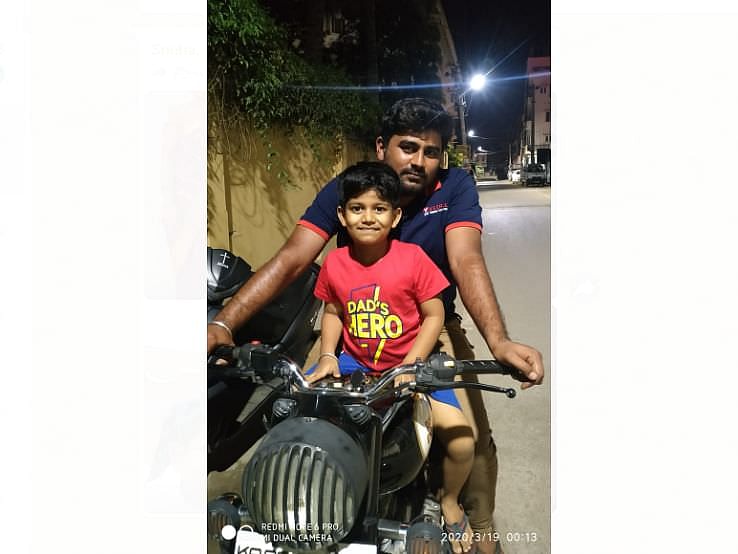 He can fight this deadly disease with your help
Prashanth works in a printing company in Bangalore. He earns Rs. 18,000 per month. Gayatri is a housewife. The little that they were able to save over the years has now been spent on Rithvik's treatment. They can't afford to continue his treatment any longer, but if they stop it, they will lose their only child.

You can help these parents save their child's life.