"

Rithika was 3 months old when my wife got very sick and passed away. I did everything to save her but I couldn't and now, I am losing my daughter too.
I don't want to fail this time,
I don't want to lose someone again.

"
-
Suresh, father, over the phone
Rithika, now 8 years old, has been diagnosed with Lymphoblastic Lymphoma, a type of blood cancer and the news has left the family devastated.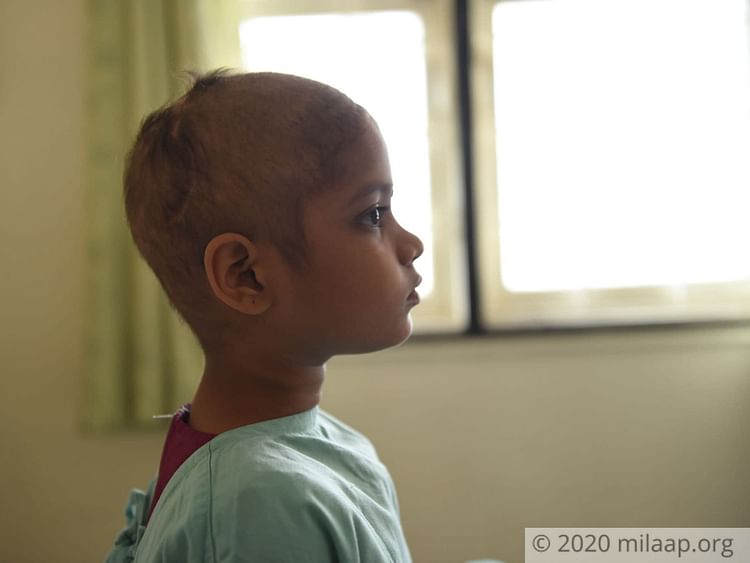 An unusual lump led to the diagnosis of her cancer
"5 months back I noticed some lumps on Rithika's forehead. I touched them and checked, they were very unusual. Though it wasn't painful, with each passing day, the size of the lumps kept growing bigger. We got scared and rushed to the doctor." - Krishnaveni, grandmother

The lumps were operated on and removed but just after 2 months, Rithika started having frequent headaches which were unbearable for the little child. She couldn't sleep or concentrate on anything and this time, they took her to a bigger hospital where she was diagnosed with cancer.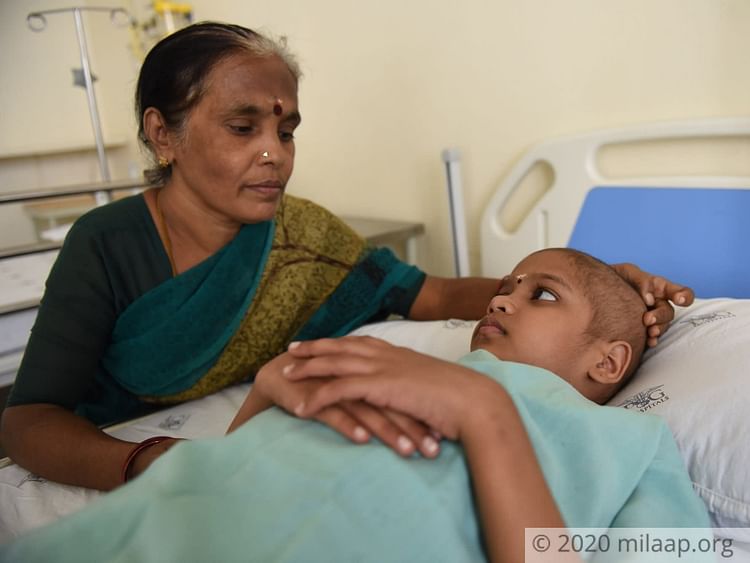 Only chemotherapy can save this little girl
"Due to the unfortunate corona pandemic, my son couldn't go to work since the last two months and we used all the little savings we had to save our child. We borrowed from all the people we know but it is not enough. We have just started the treatment and we are left with nothing but a few hundred rupees. How will we save Rithika with so little?" - Krishnaveni

Suresh is a carpenter and used to earn enough money to provide his family with food, and his children with education. Even now, he is away from his sick daughter in search of work so that he can at least afford her daily medicine if not a life-saving chemotherapy. But without the chemo, this little girl will not be able to survive cancer.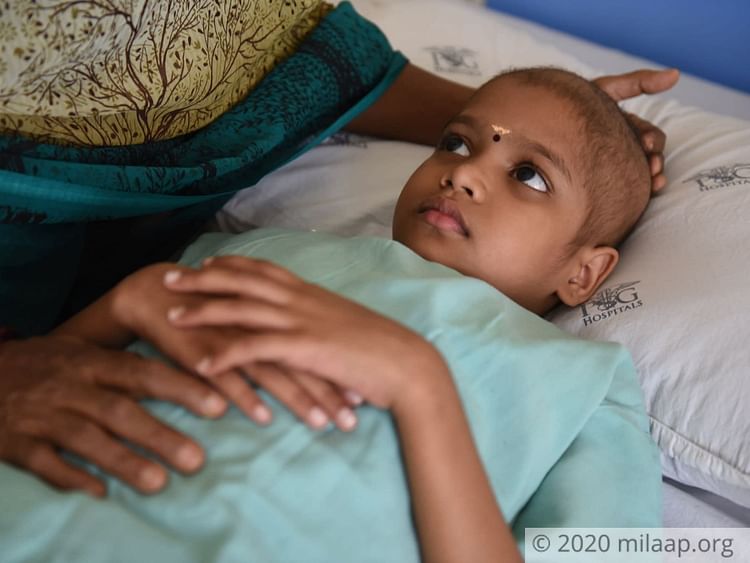 "As a single parent there was this constant fear, of not being good enough, not being able to give my children the love of their mother and now, that fear has never been this strong. I don't want anything to happen to my daughter but I feel as if my hands are tied. I am helpless! Please help me save my little girl." - Suresh
They have no source left. You are their only hope. Without your generous help, they will lose little Rithika. Only you can save her now. Click here to contribute.