Rithika is tired of sitting on a hospital bed and being in this gloomy place, staring at the white walls. She longs to see her baby brother, and also wants to sit through her online English classes, which she thoroughly enjoys. She asks her father when she can go home, and he replies with "tomorrow", but the tomorrow never comes.

What the 8-year-old girl doesn't know is that she is suffering from Liver Cirrhosis. Her liver is permanently damaged and she needs an urgent liver transplant, or she will lose her life. Her father, Selva Kumar is doing all that he can, but he has no way to pay for her treatment.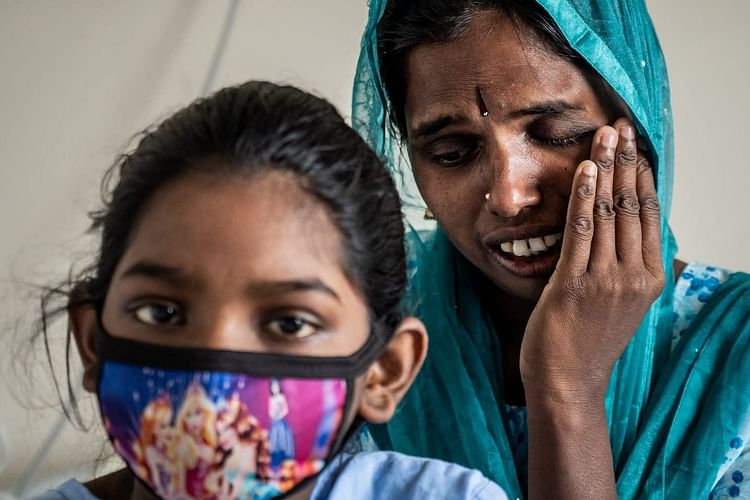 Her legs swelled up, it hurts to walk
A very active child, Rithika finds pleasure in the little things that make her happy. She loves drawing, and would often be found sitting on the floor with her art supplies. She also loves to perform Bharatanatyam and would spend hours watching mesmerizing videos of the same on her father's phone.


"But one day, about 2 months ago, my child who was always running around, suddenly started to wince every time she took a step. Her movements became slow and dragged, and her whole posture changed, with her body slanting to the side. That's when we noticed that her legs and tummy had started swelling up. I was shocked by what I saw and the fear I felt caused me to burst into tears. I immediately called my husband and we rushed her to a nearby hospital" - Rajeshwari, mother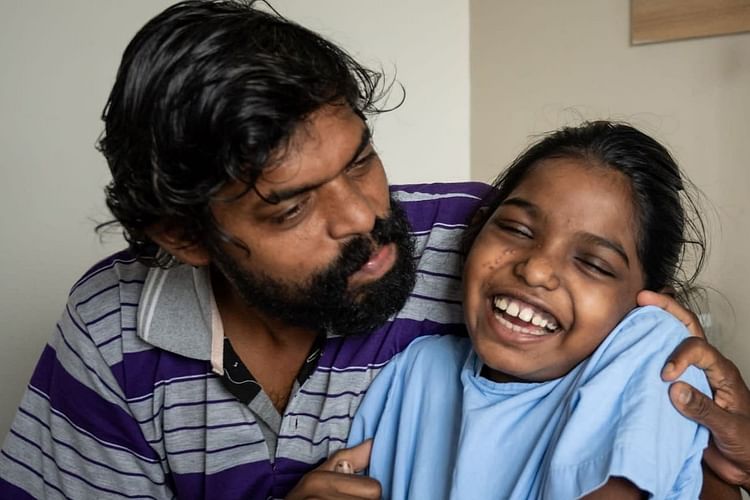 She needs a liver transplant as soon as possible, or she won't survive
"For over two months, we shuffled from one government hospital to another in Kerala. Through tests we found out that Rithika is suffering from a fatal liver disease and we were asked to move her to a bigger hospital with better equipment to treat her. She has been on medication all this time to reduce the swelling in her legs and tummy. The doctors have told us that she needs to get a liver transplant within the next week, or it will be too late to save her" - Selva Kumar, father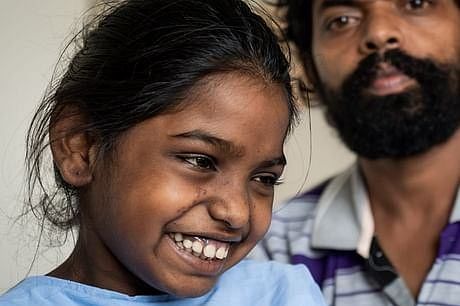 She just wants to go home
Rithika doesn't know that she's extremely sick. She is unaware of the surgery that she needs to undergo and keeps asking her father when she can go home.


"I have to lie to her each time. She wants to eat biryani and parotha, and I have to make up excuses and say 'I was busy', or that 'I forgot to bring it today'. She just wants to go home and be with her brothers again. It breaks my heart to keep lying, but I can't tell her what is happening to her."- Selva Kumar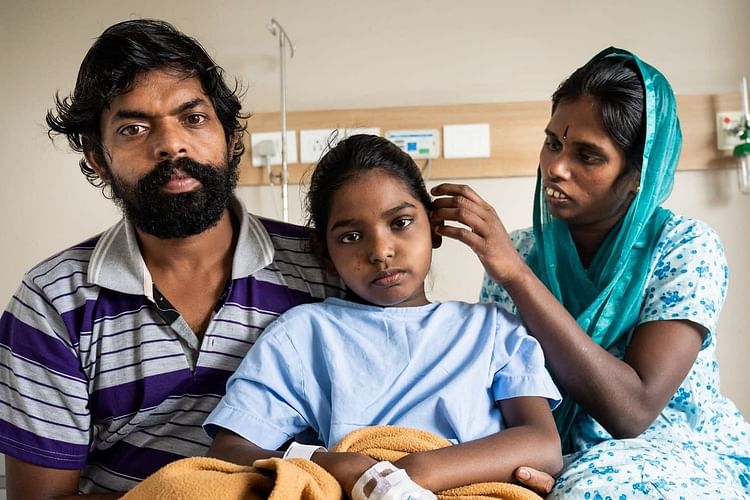 Only a daily wage labourer, her father can't afford her surgery
Rithika's life depends on this surgery, but Selva Kumar and Rajeshwari don't have the money to pay for it. They are daily wage labourers in a tea estate in Munnar, and they barely earn enough to keep their family afloat. But they need INR 15 lakhs for their daughter's liver transplant or they could lose her.


"If the surgery gets delayed, our daughter's life will be at risk. But 15 lakhs is an amount I can never afford on my own. So far we have managed to pay 3 lakhs towards her medical expenses by selling our valuables and using up all our savings. Now we have nothing left. I just want to save my daughter. She's only 8 years old and still has her whole life ahead of her. She wants to do so many things, and as her father I want to be able to give her everything her heart desires. She's very precious to us. Please help me save her.."
Rithika needs a liver transplant at the earliest or she won't make it. You are her only hope now. Through your generous contribution, Rithika will be able to get the surgery and recover quickly. Please help her. Click here to donate.