No mother should have to go through this! She struggled for nine long months and gave birth to a beautiful baby boy just a few weeks ago and now... This should be a happy time for her. For us! But instead we're watching our daughter, our firstborn, slowly dying of cancer!
Can fate really be this cruel? Will we really lose one child as we gain another?
— Ramesh, Rishika's father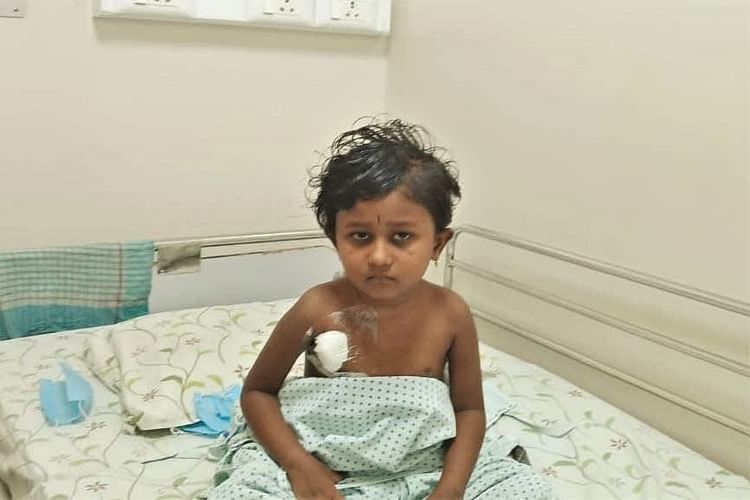 The last time Rishika's family was truly happy was more than 4 months ago. Back then, Ramesh still had work, Hemavati was pregnant, and little Rishika was excitedly waiting for her new brother or sister. While Ramesh never earned much working on others' farms, and his family lived rather modestly, they were happy. The future had great things in store for them, and life was good. All this changed when little Rishika woke up with shooting pains in her legs, accompanied by a fever.
"We never guessed... It never even occurred to us that leg pain could mean cancer..."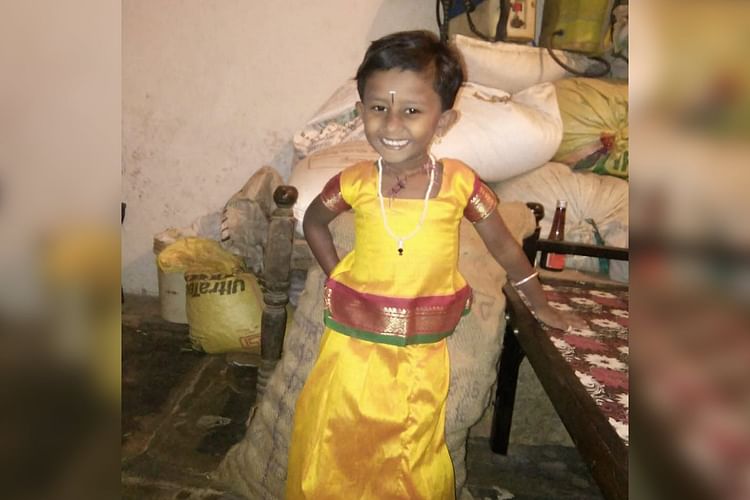 This four year old's aching legs were a sign of blood cancer
"As soon as she complained about her aching legs, I took her to a hospital near our house. They gave her some medicines, and the pain went away for a month or so, but then it came back, worse! I took her to multiple hospitals after that, while Hema stayed at home, and for weeks Rishika's condition kept worsening. Her fever kept lasting longer and longer. Finally a blood test revealed the horrible truth... blood cancer. I still don't know how this is possible! She's only 4 years old! Her birthday was... it was just a few weeks ago!" — Ramesh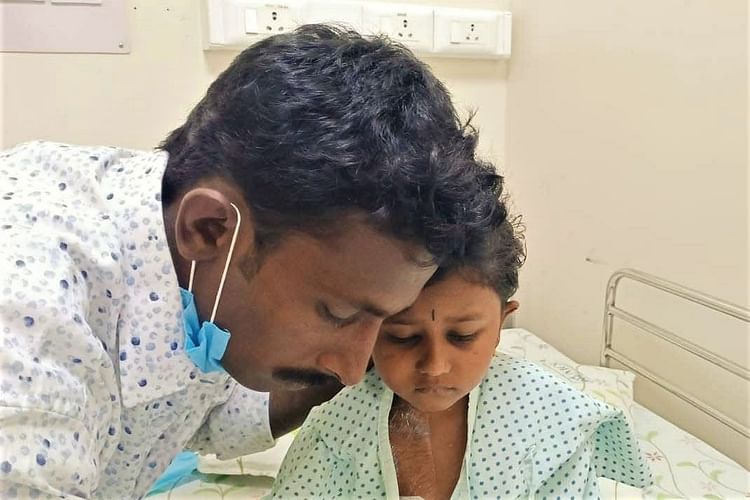 These past few weeks have been hell for this family
Doctors told Ramesh that little Rishika has a great chance of recovery, but only if she got started on chemotherapy straight away - something he cannot afford as a farmer who hasn't had any work in months.
"So much has happened in such a short time. On May 7th, it was Rishika's birthday. But just a week later she had to be hospitalized because her condition got too serious. And just within a few days of that Hema gave birth to our boy. I don't know what to feel anymore... Scared? Sad? I want to be happy because I have a second child now but how can I? How can I when my first child is dying of cancer?" — Ramesh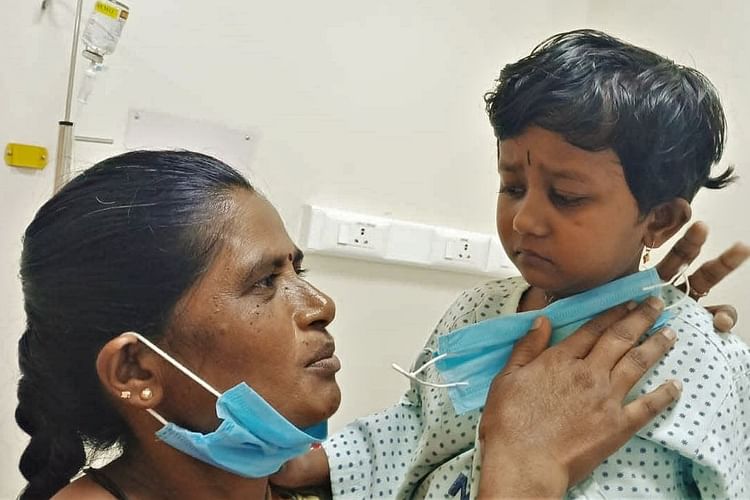 They just want to be a happy family
All this mother wants is for little Rishika to get better and come back home so she can play with her little brother like she has wanted for months. She wants her to join school this year like they had planned. She wants her to go back to being the active and funny little girl she used to be. But most of all she wants to be happy because they have two beautiful children now. To lose one child as they gain another would be a fate no parent ever deserves, but it's a reality that Ramesh and Hemavathi are facing right now and they're helpless.
Only you can help them. You can give them their little girl back, you can give her her life back. Click here to donate, and save Rishika's life.