"Just a few weeks ago, Rishi was playing around in the house with his brother. He was giggling and making me run behind him with a bowl of food like always; everything was so normal. But now, he barely has the energy to say amma (mother). He is fighting for his life in the ICU and there is nothing much my husband or I are able to do to save him...and it is heartbreaking."
- Vineetha, mother
Rishi is fighting a life-threatening disease and he needs continued treatment to survive.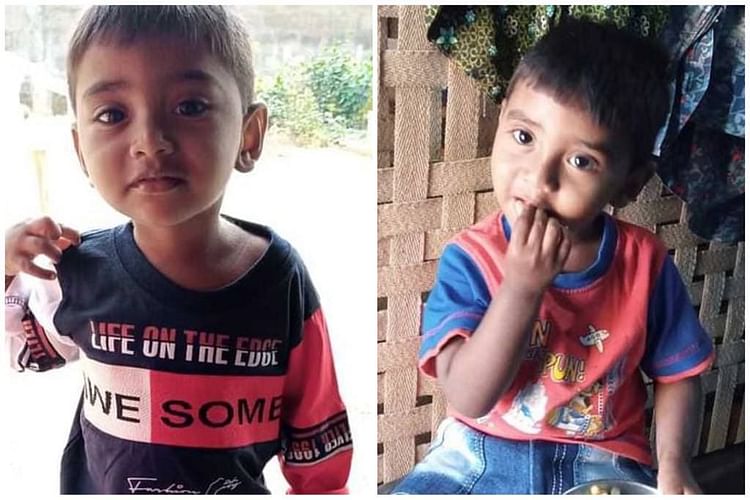 It took 5 hospitals and 15 days to diagnose his deadly disease
In the second week of April, 2-year-old Rishi ran an extremely high fever. It left his body weak and pale. In the next 15 days, his parents took him from one hospital to another, where he underwent several treatments, but his health just kept getting worse. When the root cause was finally found, these parents were left devastated.

Rishi was diagnosed with a very rare condition - Hemolytic Uremic Syndrome (HUS). It is a condition that can occur when the small blood vessels in your kidneys become damaged and inflamed. This damage can cause clots to form in the vessels. The clots clog the filtering system in the kidneys and lead to kidney failure, which could be life-threatening. Rishi has already undergone dialysis 4 times and is in the process of recovery but the parents are unable to continue the treatment.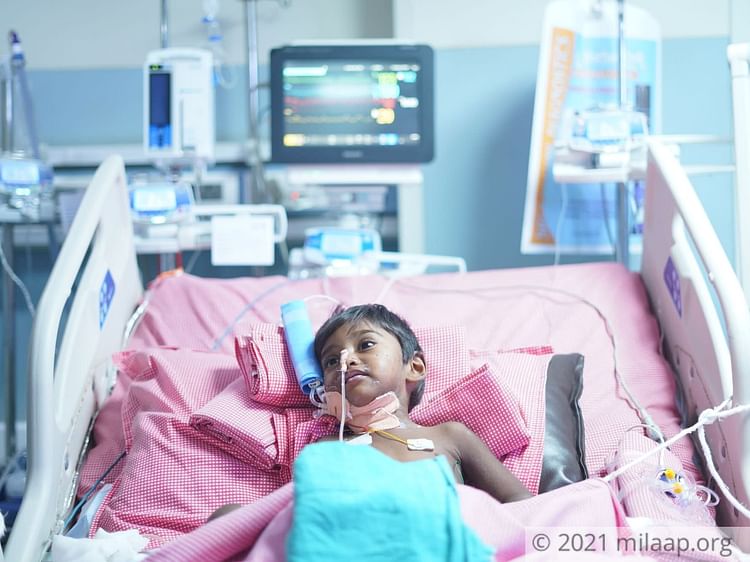 I am failing to save my son
"As a daily wage labourer who does odd jobs, I don't earn enough to even keep up with the cost of medicines but I managed to keep my son alive by taking loans and mortgaging my home. It was the only option I had and I have exhausted all that money now. I am afraid that my inability to afford the treatment will cost my son his life. I am scared to lose him to this deadly disease. I am failing as a father." -Sudhir, father

Sudhir has absolutely no resources left to pay for his son's treatment. It would cost him more than 15 lakh rupees, and he is unable to afford it.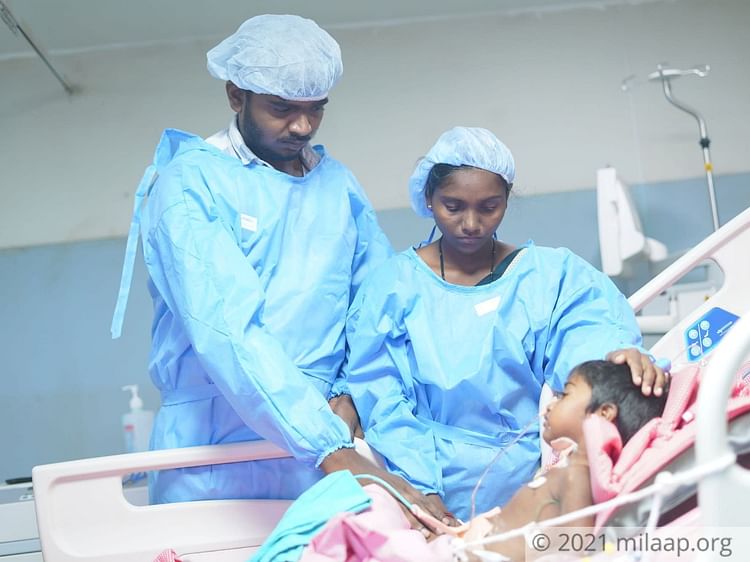 While one child struggles in the ICU, the other struggles with a painful tumour
Rishi has a 5-year-old brother, who has a huge tumour in his leg. Doctors suggested an immediate operation but it took his father some time to arrange funds. And when Sudhir had managed to gather the money required for his older son, Rishi got severely sick. Now, all that money has been spent on Rishi and the elder son's wait continues.

Sudhir is helpless in saving either of his sons from misery. But you can help save Rishi. Your contribution can help Rishi give a new life. Click here to donate.