"I heard Preeti scream my name and I rushed to see what happened. She was holding our baby and was panicking. His body was turning blue and he was struggling to breathe. I knew at that very moment that if we don't take him to the hospital in time, we will lose him." - Pradeep, father

On 29th July, 2-month-old Rishab was admitted to the hospital. His condition was very critical. The doctor examined him and told the parents that he needs immediate open-heart surgery without which he cannot survive.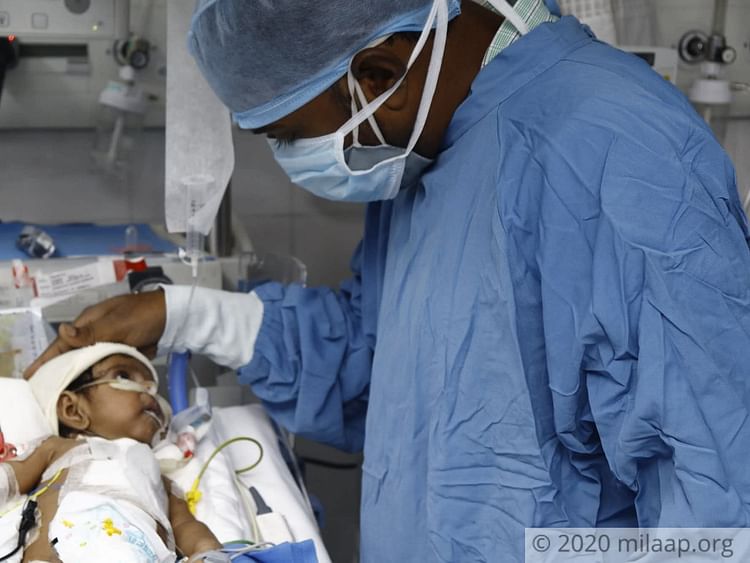 The surgery was a success, but his life is still in danger
Pradeep is a farmer. To save his son, he mortgaged his land, sold his wife's jewellery and borrowed money from everyone he could. Though Rishab's operation was successful, the little boy is suffering from several life-threatening complications.


"We were really happy when the doctor said that the operation was successful but I could sense in his tone that something was not right. And the very next moment my fear came true. Rishab's kidney was failing and he had a blood infection. I just couldn't process any of it." – Preeti, mother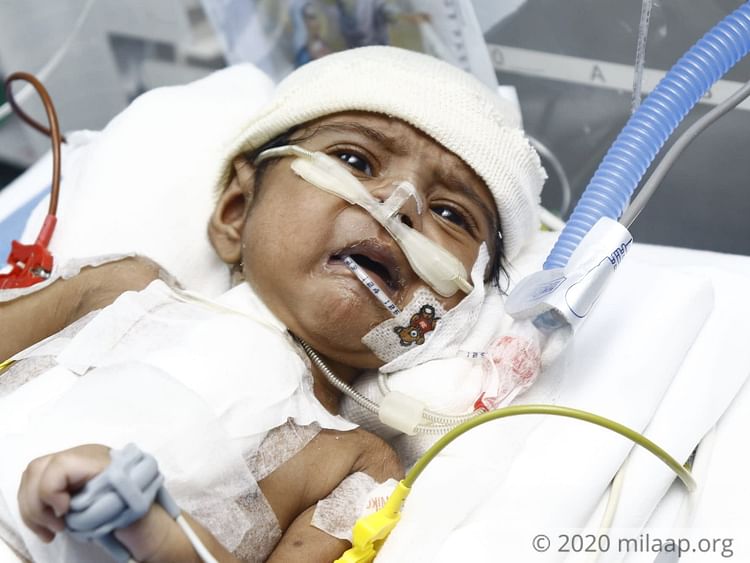 It feels like a curse -not being able to comfort him
"I visit him every morning in the ICU and ever time I look at him, I am scared. His body all covered with bandages and attached to so many machines. I can't even hold or touch him properly to give him comfort, it feels like a curse. I just wish that it was me instead. He is just a baby." - Preeti

Rishab's health is improving gradually with continuous ICU support and medication but the poor parents are unable to afford the treatment any further. Rishab needs at least 10 more days of ICU to fully recover.



I am so close to taking my child home
"I am left with nothing, not even my land which was my only source of income. I never thought such a day will come in my life. I am so close to taking my child home and yet I am failing. If I can't afford this treatment now, I might lose my baby and I will never be able to forgive myself for it." - Pradeep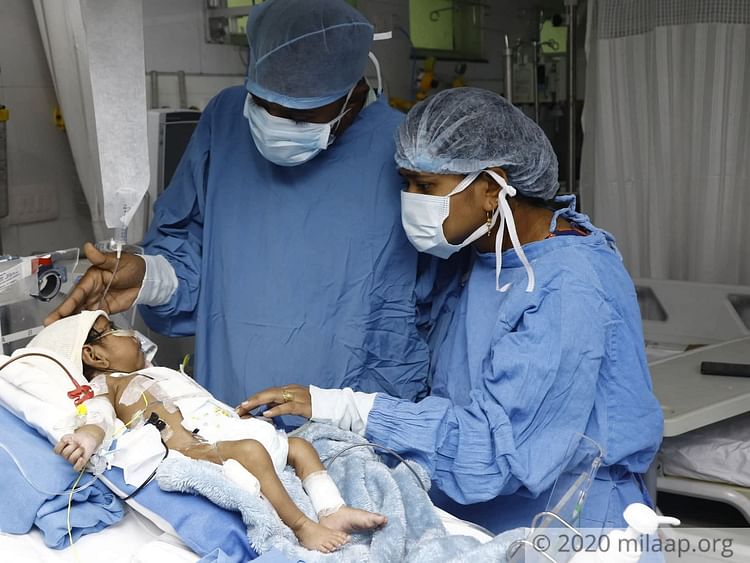 The cost of further treatment will be around 5 lakh rupees more but these parents have exhausted every source they had and are helpless. You are their only hope. Your generous help can save this 2-month-old. Click here to contribute.