Whenever someone mentions 'Rinti's' name, her mother, Priyanka, breaks into tears. After all, Rinti is her only child and to see her dealing with

Blood Cancer

at just 4 years of age has shattered her completely.
"I keep asking God if he wanted my daughter to suffer so much then why did he let her be born? After blessing me with Rinti, now why does he want to take her away from me? My heart bleeds every time when she cries during chemo and I watch her helplessly, unable to rid her of pain. A child should feel safe in her mother's arms but I couldn't protect my baby girl from cancer."- Priyanka, mother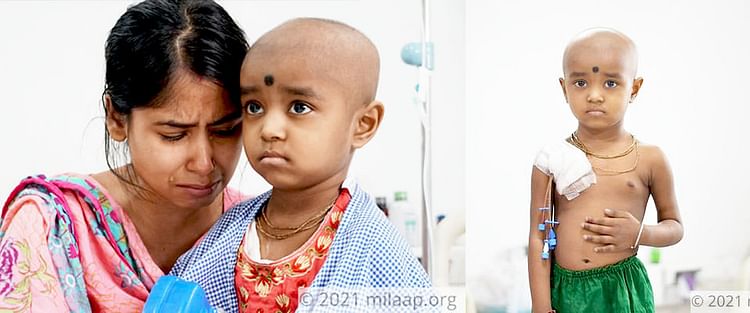 Her very first symptom was a severe sepsis in her blood
Rinti's

abdomen and face had started swelling

up

initially. At that point of time, her parents thought she is a growing baby so she may just be putting on a healthy weight. But they didn't know that it was actually

cancer that was growing inside of her

until it turned into a

severe sepsis (infection) in her blood.

Soon her

platelets dropped

and she had stopped eating due to

mouth ulcers.

That is how they found out that

she has Acute Lymphoblastic Leukemia.
"She is so young that she couldn't make us understand what was troubling her so much. For days she would cry constantly when we would feed her. Later when we got to know about an infection in her blood, doctors told us that her whole mouth was full of ulcers. Whenever she ate or tried to speak her mouth would burn. I have lost a relative to cancer and I know it costs lakh of rupees. So when I got to know my own daughter has it too, I immediately mortgaged my land and took her to a big hospital for treatment."- Rakesh, father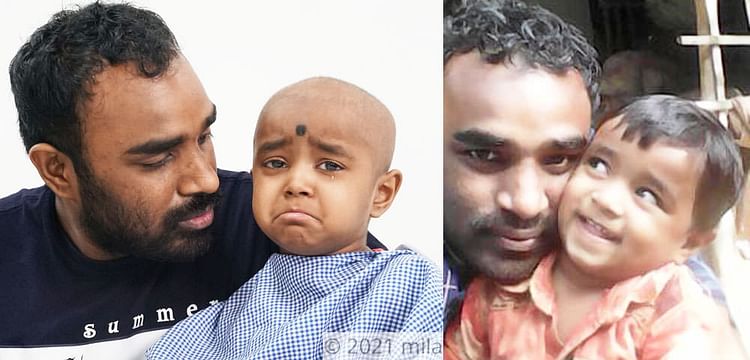 This farmer sold off his only source of income to save his daughter
Rakesh used to be a farmer but after Rinti's cancer, he has been out of work since 8 months because he had to sell off his land. He also has to support his disabled brother's family since his brother can't work. Rinti needs chemotherapy otherwise it will keep spreading further. They have completed 4 cycles but now they have no funds to continue it.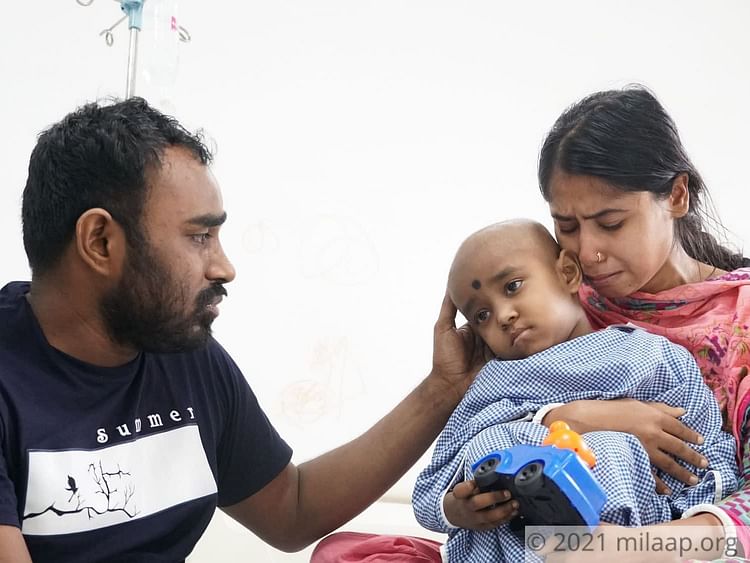 She is their only child and now they can lose her too
Priyanka and Rakesh's whole world revolves around Rinti as she was the miracle they had her after a decade of their marriage. Now to lose her because of funds will be devastating for these parents.


"Being a farmer, I used to be proud that I could self-sustain my family. But now when I see other fathers not having to struggle like me, I feel ashamed of not being able to save my baby girl. I wish I was not an illiterate and could take up some job where I could make a lot of money to save my baby girl." Rajesh, father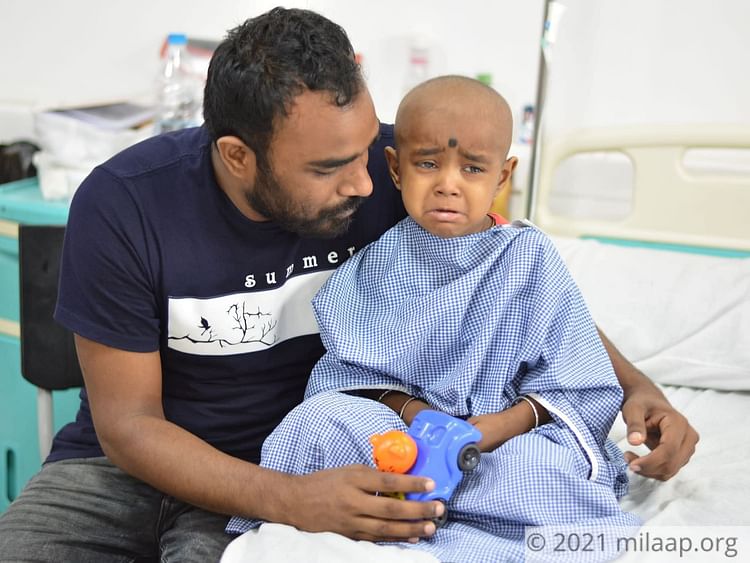 Rinti used to be a chirpy baby who easily befriended all the nurses and doctors in the hospital. But this cancer has made her very quiet and upset. Now no one is able to cheer her up. She needs continued treatment and if her parents miss her next chemo, they would have to deal with dire consequences.

Please donate generously here to save 4-year old Rinti's precious life.