"Last night he woke up screaming in his sleep. 'Maa, no..it's paining so much,". I told him we are at home, I told him that I would let no one hurt him but I know that the only way he can get better is through these painful injections. But I fear if we'll be able to afford that any longer," - Ritu, mother.

Ritu and Sudip are spending sleepless nights in a small accommodation in Chennai. Their only child, 2-year-old Ridip, is fighting cancer and these parents don't even know if they will have a roof above their head tomorrow.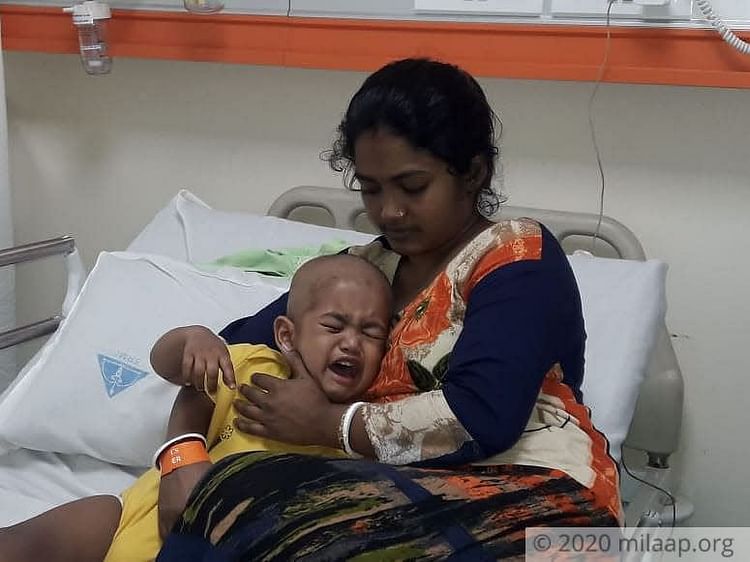 It was just a small boil, how did it turn out to be cancer?
A friendly and happy child, Ridip was the favourite of his neighbourhood. You would hardly hear him cry and more often than not, you will catch him playing and smiling. His bright smile would make your day.

"But one fine day in February, I noticed a small boil at the corner of his right eye. I gave some hot water compress; thought it was just a seasonal thing. But the boil started growing and very soon it covered his entire eye. We got scared, even the local doctors couldn't help, they advised us to take him to Chennai. In just a matter of a few days, everything changed for us," - Ritu, mother.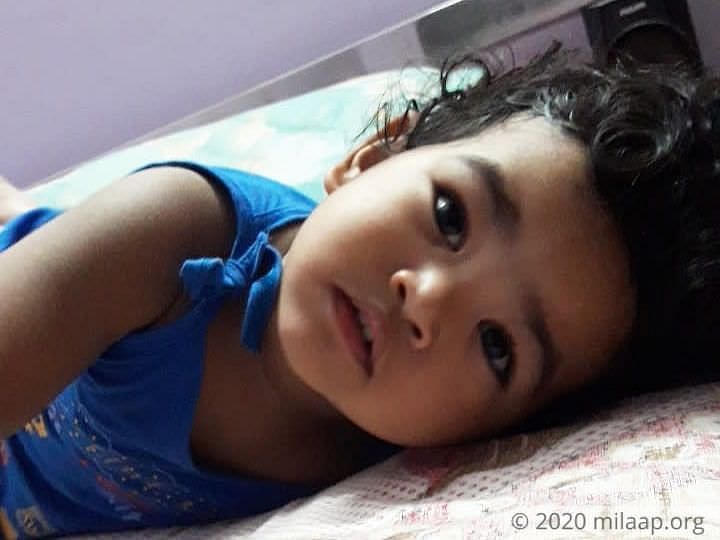 The biopsy result in the Chennai hospital made their worst fears come true. Their little boy was battling orbital rhabdomyosarcoma - a highly malignant and life-threatening cancer that starts off in the eyes.
A hard mass in growing inside his right eye, he can't see with that
The tumour has covered up his entire eye, the little boy can now only see with his left eye. Often, if Ritu is not noticing, he bumps into the bed and falls down. Ritu has to be very careful, always.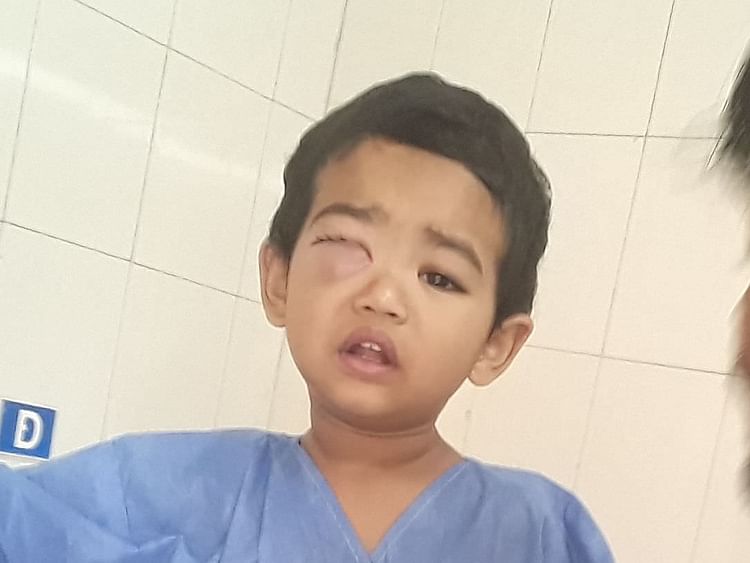 "I can't take my eyes off him even for a second. He needs me all the time. The chemo has made him irritable and he hates it when water drops from his eye. It's been ages that I have seen him smile now, when will this end?" - Ritu, mother.
Little Ridip has had 8 rounds of chemo but needs 20 more. He also needs radiotherapy. The doctors have advised against surgery, so now this is the only way Ridip can beat cancer.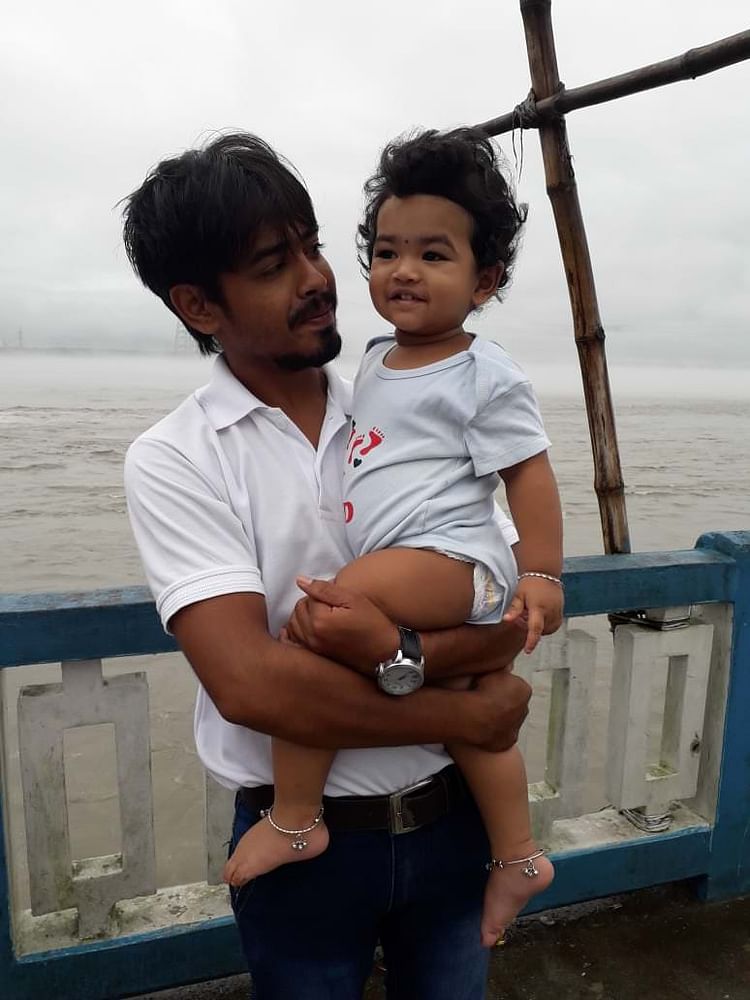 "My husband used to have a small business of his own. He used to rent out cars to tourists. Whatever he made was enough for our family but now in the current situation, there is absolutely no income," - Ritu.

They have spent around 4 lakhs till now but Ridip's treatment isn't over. They need 6 more lakhs and only you can help them.

2-year-old Ridip is responding to the chemo, he is slowly getting better. His treatment can't stop now, your generous contribution can ensure that.