9-month-old Rehanshika was once a happy baby who smiled at everyone she saw – family and strangers alike. Now, she fails to recognize her own parents. Once a talkative baby always wanting people around her, she now stares blankly at her mother who sits by her side and weeps. When she sees needles coming to prick her, she doesn't even protest anymore. She's disconnected from what's happening; for she has her battles. While even adults feel drained after just 1 instance of diarrhea, this baby fights it 25-30 times a day. And she's tired.
Without prolonged treatment in the PICU, baby Rehanshika will not make it.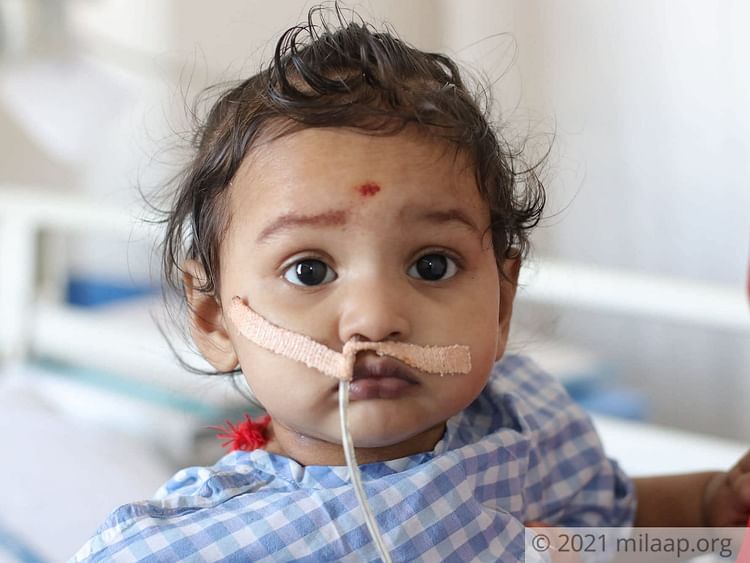 First, a fever and then, vomiting...Rehanshika was suddenly fighting to live
Till the 16th of February, little Rehanshika had been active and playing, but the very next day her temperature shot up, and she vomited all that she ate.
"

I would feed her, and she would throw up instantly

. Along with vomiting, she also had diarrhoea that drained all her energy and left her terribly dehydrated. We rushed her to the hospital and the doctors said that she was critical! She was diagnosed with a severe bacterial infection.

She's teething. Anything she finds, she'd try to bite. She must have found a way to put something in her mouth, they told us

…and we don't even know what.

Her stomach and blood were severely infected. She was suffering a urinary tract infection. Treatment began; but the bouts of diarrhoea never stopped...

"

– Mamatha, mother.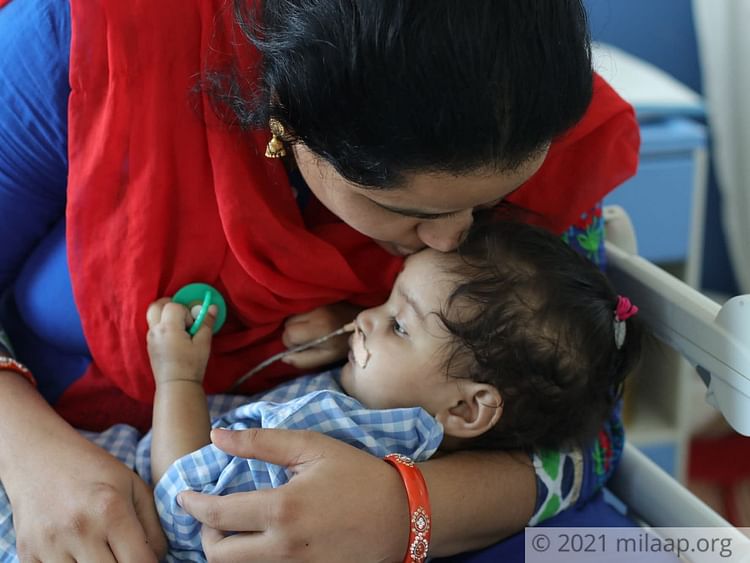 Several tests later she's diagnosed with hypovolemic shock - a fatal condition
She wasn't responding to medication and was growing weaker each day. Tests and scans were run, as she continued to suffer diarrhea. 15 days later,
she was diagnosed with hypovolemic shock - a life-threatening condition that occurs when the body loses more than 20% of blood fluid supply.
"It's been more than a month since she's been admitted. She was a baby who'd cry till I changed her clothes, if they were even slightly wet. Now, she passes motions non-stop, and she isn't even aware of it anymore. She suffers in silence. She has lost 3kgs! She looks so weak…it kills me.

Unable to find a vein for injections, she's left with pricks and swelling all over her body. Even then, she doesn't cry! She must be so exhausted...

" -

Mamatha breaks down.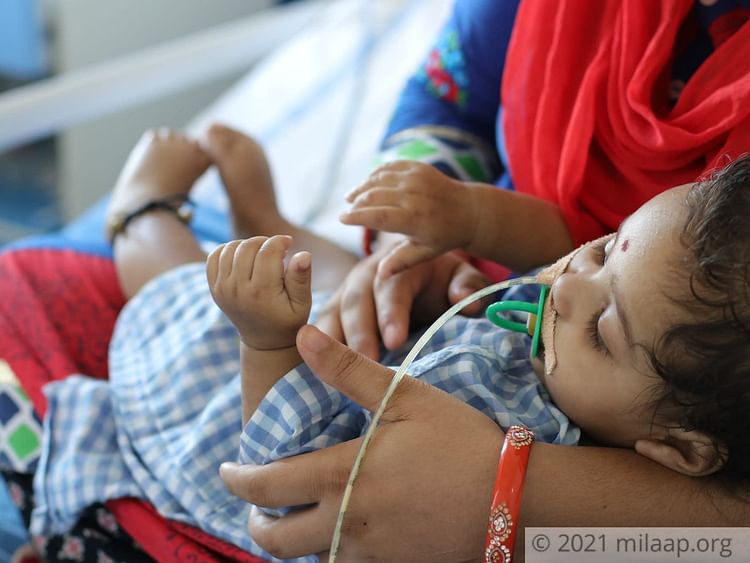 Prolonged treatment can end this baby's miseries, but...
While the diarrhoea hasn't stopped, the frequency has come down. The doctors say her condition is slowly stabilizing. With a few more weeks of treatment, she has a good chance of complete recovery. But her parents are struggling to afford the ICU stay for even a day longer. It will cost them 10 lakh rupees, and they're helpless.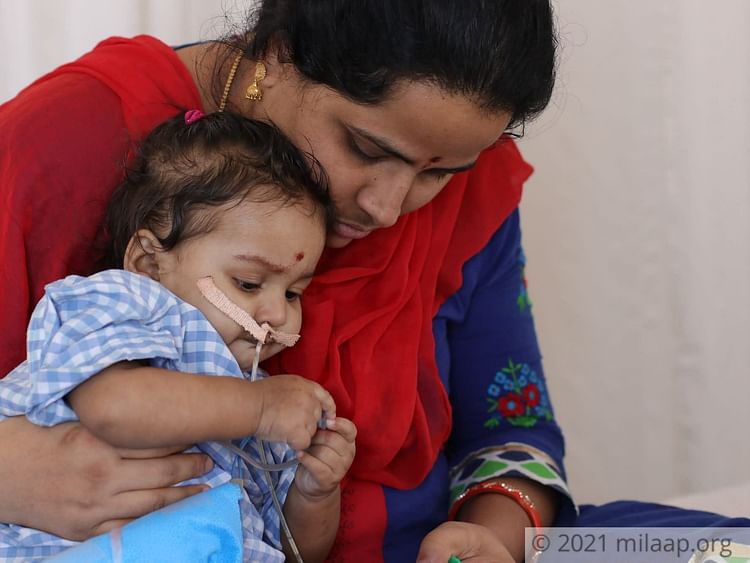 Pockets and lockers are all empty, Krishna needs your help
Working in a private company, Krishna, the sole breadwinner, earns a decent sum - just enough to take care of his joint family. Ever since the diagnosis, he's exhausted every rupee of his income and savings, and even his insurance.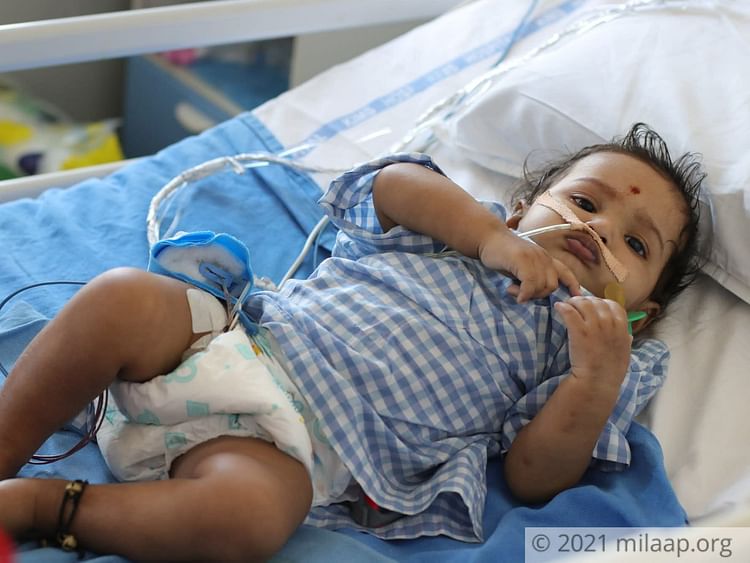 "We don't have the money needed to save our child. She's our only baby and watching her suffer has already drained us of our lives. We can't let her suffer anymore.

She's done all she can, to fight this battle. But she needs us; and we're helpless. Please help us save our daughter. Please let there be a meaning to all her struggles!

" – Krishna.
With just a little help from you, these doting parents can take their only child back home. Click here to contribute.