"When my wife called me that day, I thought she would tell me that they had given him some medicines, that he'd be fine soon. But as soon as I heard her voice, I could tell something was wrong. She was crying, gasping for breath.

She told me that our son wasn't okay. Our Rayan was diagnosed with a blood disease, and the doctor said it could kill him any day.

"

— Rahim, father
Little Rayan is running out of time, and his parents have run out of money. You're his only hope now.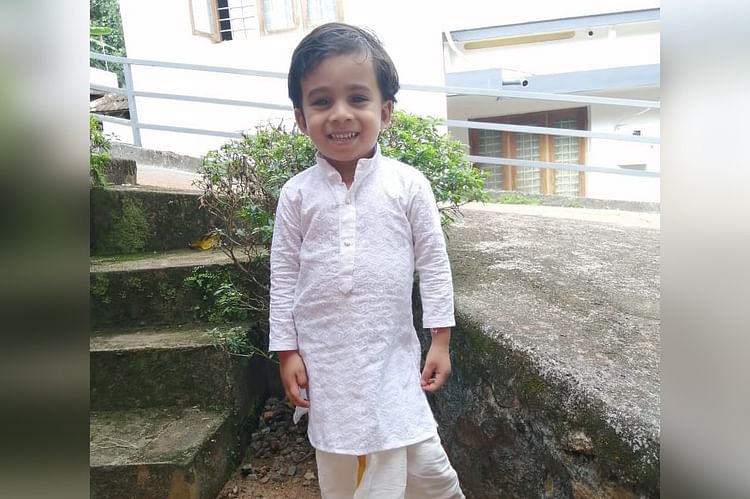 Little Rayan was 1.5 years old when all this started. Until then he'd been the picture of perfect health, the apple of his parents' eyes. But then one day he stopped feeding properly, eventually stopping altogether. Rahim hadn't been in town at the time, so Sajana had to take him to the hospital herself.
"

He looked uncomfortable all the time, and increasingly weak. He didn't want to feed anymore.

I took him to a nearby clinic first, but the medicines they gave him did nothing to improve his condition. It was the same case in the next clinic I took him to, and then even at our local hospital. It was only when I took him to the biggest hospital near our town that he got proper tests, and we got the proper diagnosis. When I found out..."

— Sajana, mother
Poor Rayan has Thalassemia Major, one of the most severe blood diseases. It makes the blood far less able to carry oxygen throughout the body, causing severe weakness and, eventually, death.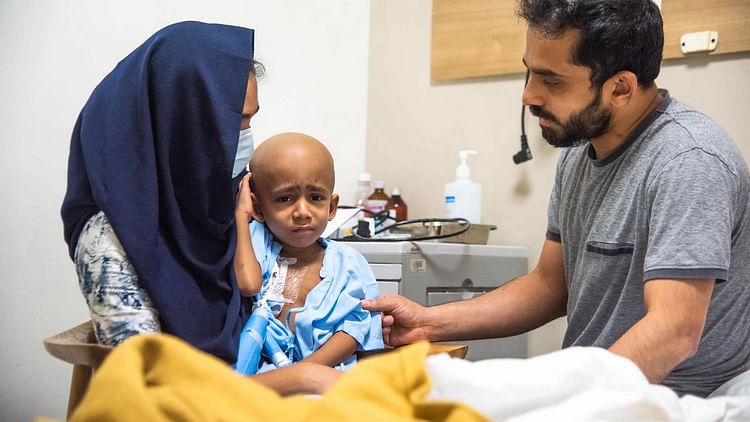 They sacrificed everything to save their boy's life
"Back then, I used to work in another city as an assistant accountant, because the salaries were better than what I could get in my small hometown. When Sajana called me to tell me that Rayan was dying, I quit my job and rushed home. For the next few months, we spent all the savings I'd ever built up on his treatments, thinking he'd be okay in the end, got him all kinds of medicines and injections. Eventually I had to seek out a new job because weeks became months, and then months became a year.

His treatment lasted all they way for another year after that, and then finally we thought he was okay! We'd been ecstatic when the reports suggested he was finally healthy again! But just a few months ago...

"

— Rahim
Rayan got deathly ill, and had to undergo an immediate bone marrow transplant, a procedure that ended up costing this family everything they've ever owned, and more — they spent 30 lakhs in just one month, nearly the entire amount borrowed.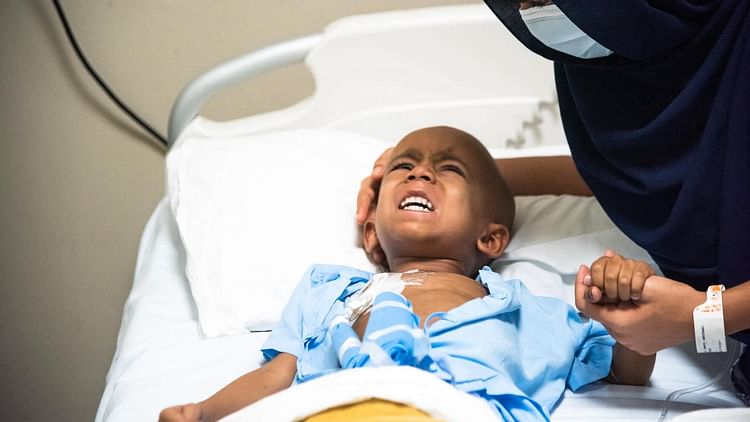 He needs a new transplant now, and they have no way to afford it
In an unforeseen turn of events, Rayan has suffered a rare complication. He'd been under observation for a few weeks, and then discharged when he showed positive signs. But just a week after getting home, he woke up one morning with a blazing fever, deathly ill. His transplant had failed. He needs a new one now, and urgently, for his condition is far worse than before.


"After all that we knew we'd be in debt for maybe decades but we were fine with it. We just cared that Rayan was fine, and that finally all this was behind us. But his transplant failed!

He's now sicker than ever, and we have no way to afford another transplant! Are we going to have to watch our son die right in front of our eyes, helpless to do anything about it?!

"

— Rahim