On his way back home from work, Dharmendrasinh Zala ponders over thoughts he has kept suppressed. Life hasn't been the kindest to him, yet he has strived to make the best of it all these years. 10 years ago, he lost his wife to a fatal disease, and since then he's been doing all he can to raise his two sons as a single parent.

But now, a feeling of hopelessness settles into him when he thinks about his younger son, Ravindra. After finding out that he might lose his boy to T Cell Leukemia, a type of blood cancer, Dharmendrasinh swore he would do everything in his power to save him. But without the money to afford the chemotherapy treatment that his son needs, he doesn't know how.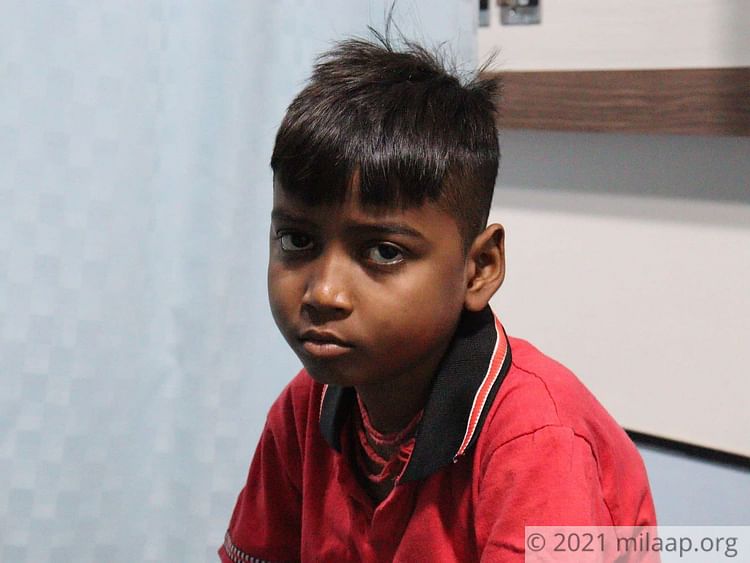 His blood count was low and he had turned pale
Ever since the pandemic-led lockdown came into place, Ravindra had been helping his grandparents and uncles in the family's farm. But one day, out of the blue, the young boy ran a high fever, and turned visibly pale. His father, alarmed to see him wobbling on his feet, took him to a doctor.


"His blood count was low, and the doctor advised that he get a blood transfusion. But days later, his fever returned and this time, coupled with frequent throbbing headaches. It persisted for a while and I started to get really worried. I took him to a bigger hospital where they ran some tests. I thought, at most, he might need more blood. But I never expected that it would be much worse. When I was told that my son had blood cancer, I felt like my whole world fell apart right in front of me…" - Dharmendrasinh, father
I couldn't save my wife but I can save my son, though I don't know how
His son's diagnosis gave Dharmendrasinh a disturbing sense of deja vu. 10 years ago, he had been in a similar situation, where his wife passed away from tuberculosis complications. He wasn't able to do anything to save her back then, and he dreads for that to recur with his son. Ravindra needs chemotherapy as treatment to beat the cancer that is coursing through his blood, but Dharmendrasinh is failing to afford it.


"Since my wife's passing, I have taken on the role of both parents for my children. They are my sole reason for being and working so hard, and without either of them, I don't know what I will do. I couldn't save my wife, but I can save my son, and I want to save him, though I don't have the means to..."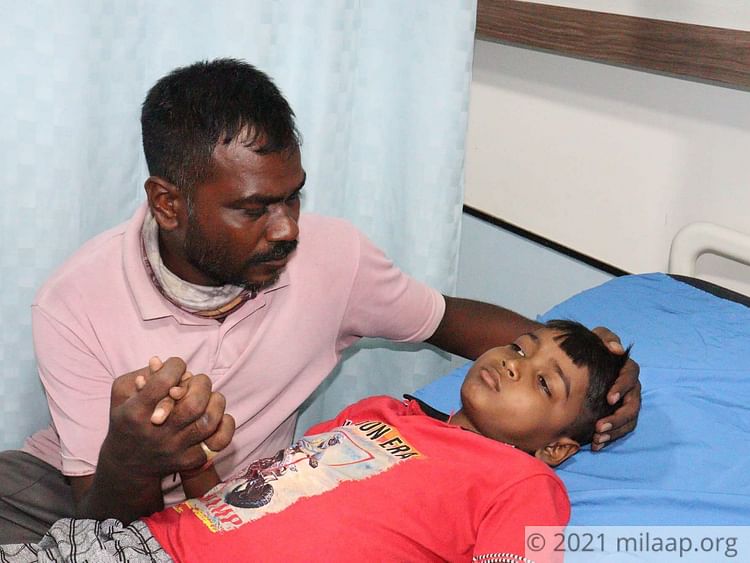 A mere cab driver, his father is struggling to afford his medical expenses
Ravindra hails from Vadodara, Gujarat, where his family is mostly involved in farming. His father is also a cab driver. But even together, they barely make enough to keep the family afloat. Ravindra's mounting hospital bills are beyond their affordability and they don't know how they will pay for it.


"I have been trying to take on as much work as possible, but with the current circumstances and the pandemic, things have been very difficult. We've spent over 2 lakhs rupees on my son's treatment so far, but that is not enough. The estimate we've been given for his treatment is an unimaginably large amount. I will never be able to gather 8 lakh rupees even if I work my whole life! I want to save my boy, but I don't know how or what to do. That's why I am turning to you. I sincerely hope you can help me save my son."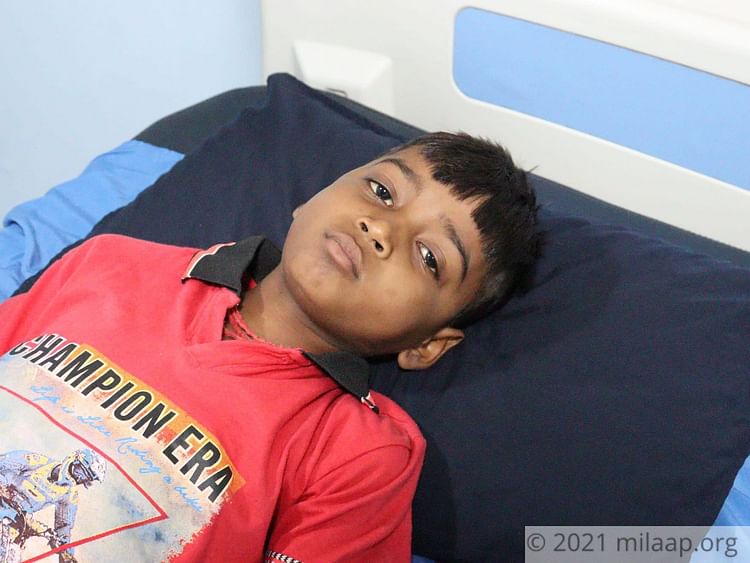 Ravindra doesn't know about the disease that is slowly killing him, and Dharmendrasinh is afraid of what that knowledge would do to him. He is a smart boy, who can easily put two and two together, but his father doesn't want any harm to come to him, be it physically or emotionally.

Dharmendrasinh is in a desperate predicament, with his son's life on the line. He needs your help to save his ailing son. Your contribution can give Ravindra the courage and means to power through his treatment, and emerge victorious in the battle against cancer. Click here to donate!