Ashok Chaudhary feels his heart sink as the doctor gives him the latest update on his son's condition. He tries to be as quiet as he can with the conversation, knowing how his sensitive son could grasp the information. While 9-year-old Raunak is doing better, his life is still in danger, and his father doesn't want the boy to catch on.

But little Raunak is quick to notice that his father is hiding something from him. Raunak knows he is sick but he doesn't know that he is suffering from Acute Lymphoblastic Leukemia, a severe blood cancer. The only way he can recover is an urgent stem-cell transplant. He needs it as soon as possible, but his parents can't afford the expenses.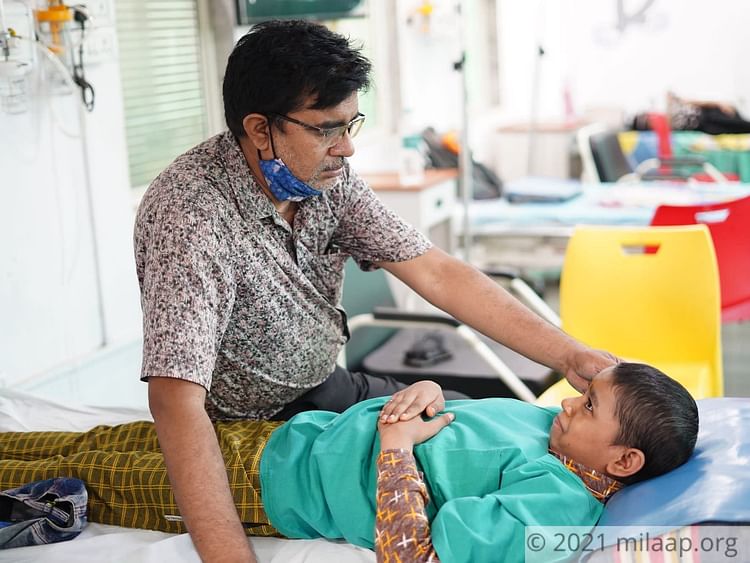 I couldn't believe that my son had cancer
It all started in July 2020. The lockdown was still in place, and little Raunak, who enjoyed going to school, was bummed out about being stuck at home. He missed playing cricket with his friends, and he hoped this would blow over soon. But suddenly, he developed a high and recurring fever which alarmed his parents. His father immediately took him to a pediatrician and he was prescribed medicines.


"I thought it was just a fever, and it would subside in a day or two. But even a week later, it still persisted and things got worse. I noticed little red marks scattered all over his body that looked like rashes. But I couldn't figure out what had caused it. The doctor referred us to a bigger hospital, and asked us to get a bone marrow test done. As we waited for the results, I prayed for my child's well-being. But then, we found out that Raunak had blood cancer and I couldn't bring myself to terms with it." - Ashok, father.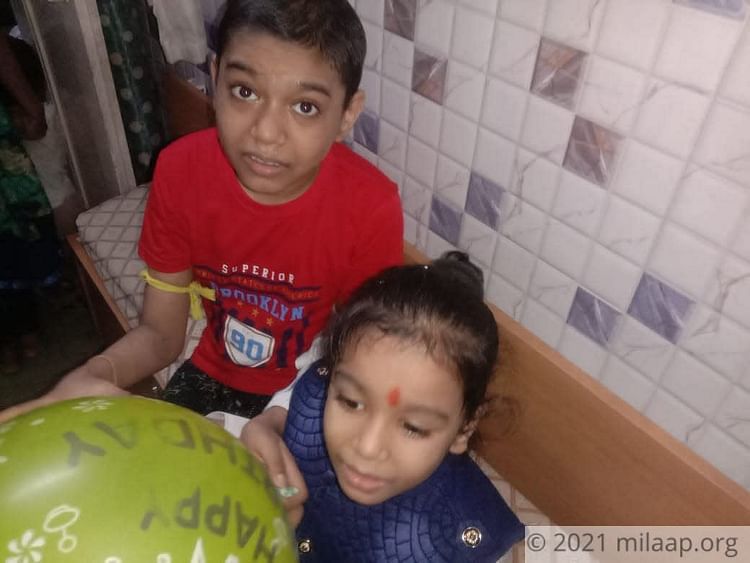 Raunak with his younger brother
He needs an urgent stem-cell transplant or his cancer will relapse
Soon after his diagnosis, Raunak began his treatment in a hospital in Banaras. He had to be administered chemotherapy, followed by radiation therapy. But only 3 cycles in, in February this year, his parents were asked to take him to a bigger hospital in Mumbai. Raunak needs a stem-cell transplant, at the earliest, to beat blood cancer and prevent any future relapse.


"It has been a difficult time for us. The pandemic was one thing, but we never imagined our life would change like this almost overnight. Watching Raunak suffer, with each passing day, has been very painful. But he is fighting this disease bravely and showing great improvement. The doctor has said that this is the best time to get the stem-cell transplant done or he could be at risk of a relapse. I just don't want to lose him... "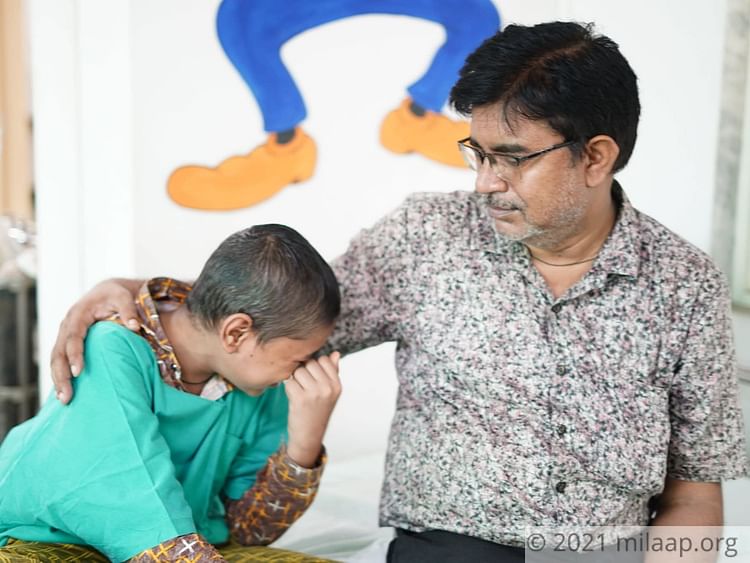 Without a job, his father is struggling to foot the medical bills
"My son became my number one priority, and I even gave up my job as a teacher so I could stay by his side. Despite my best efforts to hide it from him, Raunak knows something is very wrong. He's so young, and it breaks my heart to see him like this. My wife too has been inconsolable all this time, crying in fear of what may happen to our son. I used up all the money I had saved up for my children's future into his treatment, even borrowed from my relatives and friends. But still, it is not enough. INR 12 lakhs... where do I get so much money from?"
Raunak's chemotherapy and radiation treatment will be done within the next few weeks, after which he needs the stem-cell transplant, else his life will be in danger.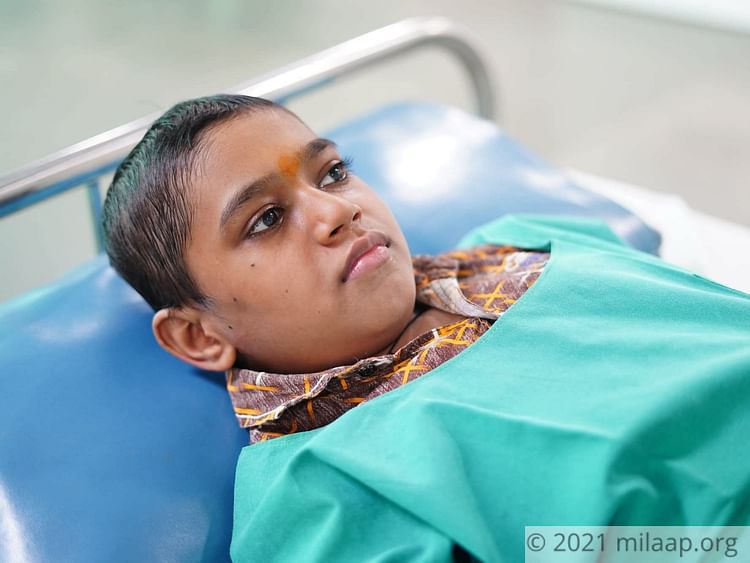 Raunak cannot do this without your help. His parents have left no stone unturned in their efforts to save him. But without the money to afford his treatment, they are at the end of their tether. Through your contribution, Raunak will be able to get the stem-cell transplant that he requires to beat cancer. Click here to donate.