"4 days ago in the middle of the night, my baby suddenly started vomiting and her body was burning with fever. She was crying a lot. We rushed to the city hospital where they said she has a severe intestinal infection and needed immediate surgery. They removed 20 cm of her intestine to save her. All of this happened so quickly, now she is struggling in the ICU for her life."
- Venkatraman, father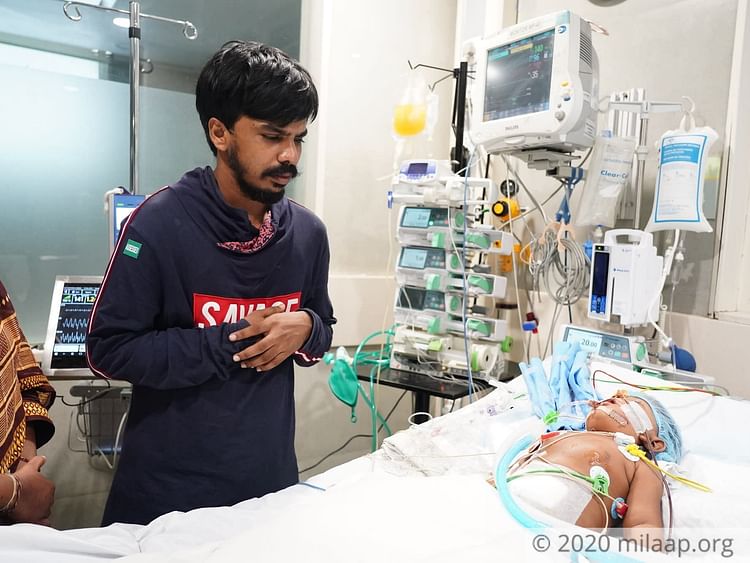 They have no place to stay and no food to eat
"Rashmika used to be so active and has the prettiest smile. It is so hard to watch her lie on the bed unconscious with all these machines attached to her body. I want my daughter to get back to her normal self. I am scared to lose her." - Dhanalaxmi

Every day the parents wait outside the ICU to see their daughter even if it is for a few minutes. At nights, Dhanalaxmi sleeps at the reception while Venkatraman finds a place to sleep wherever he can outside the hospital. Sometimes a bus stop, sometimes a platform. They have nothing left, not even enough to afford food for themselves. They struggle to afford Rashmika's treatment.


Her condition is critical and without ICU, she won't be able to make it
Although Rashmika's surgery was successful however she needs continuous ICU care to recover. Her condition is very critical and without proper care and support, she won't be able to make it.


"When Rashmika was born we decided that we would give her everything she needs and make her independent and strong. But now, I can't even save her life. I feel helpless and I don't know what to do to save my little girl." - Venkatraman, father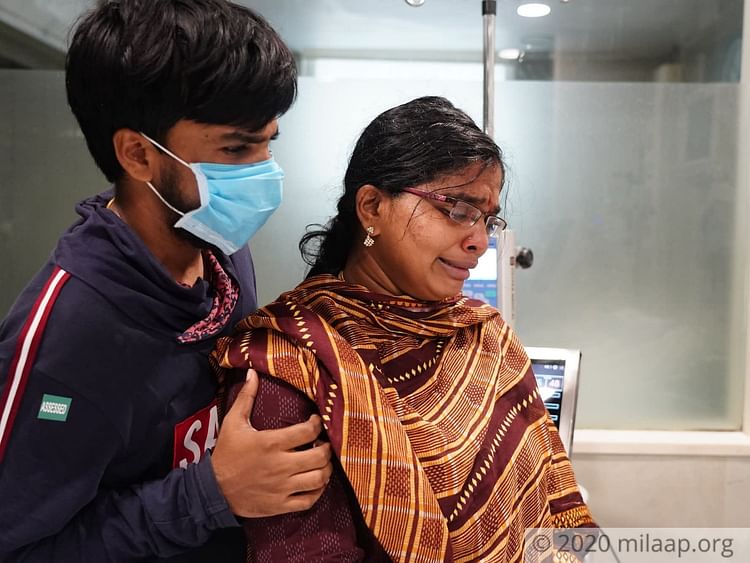 He lost his job due to the pandemic
Venkataraman and Dhanalaxmi belong to the fisherman community of Devaneri Kuppam, a small village in Mahabalipuram, Tamil Nadu. Both of them are the first educated graduates in their family and aspired to work hard to uplift their family's economical standards. Venkatramana used to work as an accountant in a small trading company but due to the ongoing pandemic, he lost his job. The family was somehow managing the crisis with the existing fishery work that the family did but now, they struggle to keep their little baby alive.


"I have faith in God but looking at my daughter in this condition, I feel scared that I might lose her. Please help me save my daughter." - Venkatraman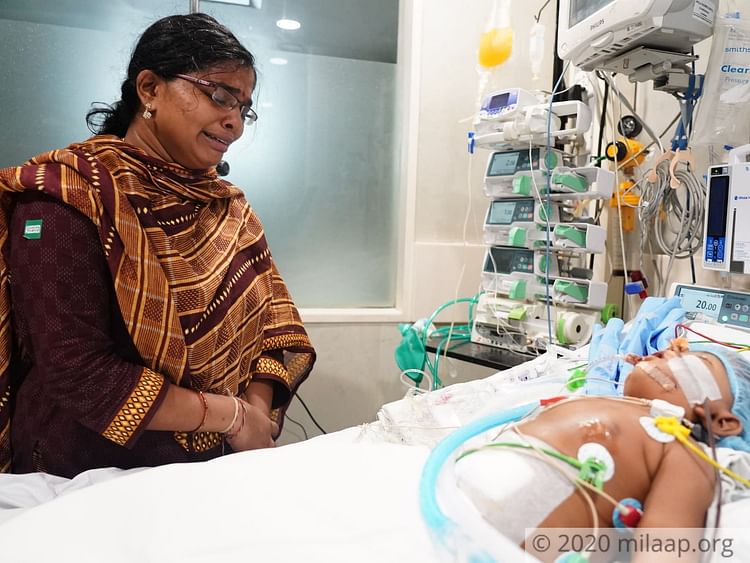 Only you can help these parents save their baby. Your generous contribution will give Rashmika a chance to live a normal life. Click here to contribute.