"In the last 5 years, I had 2 miscarriages. I lost them before my second trimester could even begin. This time, when I crossed the mark, everything was looking good in scans. Nagesh and I were filled with excitement and joy, that finally our wish is coming true.

We prayed every day that nothing would go wrong this time, and God blessed us with Ram Charan. He is our miracle child, but look at him now, fighting for his life in the ICU..

." - Veena, mother

Veena and Shivkumar's happiness didn't last long. Last week the little one was diagnosed with a severe lung infection. These parents are running pillar to post to keep him alive but are struggling to afford the treatment required.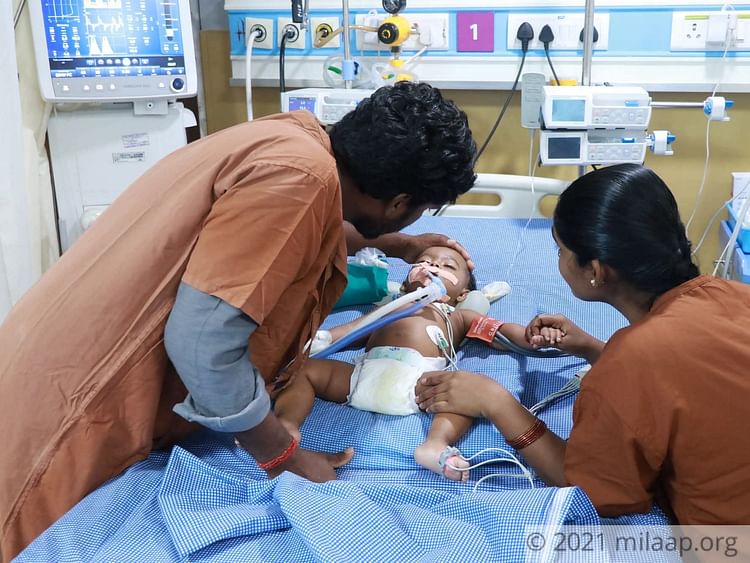 His heart stopped beating for a while
10-month-old Ram Charan was born healthy and had no health issues until last week when he suffered from a slight cold. It progressed to coughing and suddenly he started having trouble breathing. When taken to the hospital,

the child was immediately admitted to the ICU as his condition seemed critical. He was put on mechanical ventilation.




"The doctors suspected pneumonia but the very next day he choked on the milk that was fed and it entered his lungs blocking the air passage. His heart stopped beating for a while and I can't tell you how horrifying it was. I almost lost my child that day and I never want that to happen again." - Shivkumar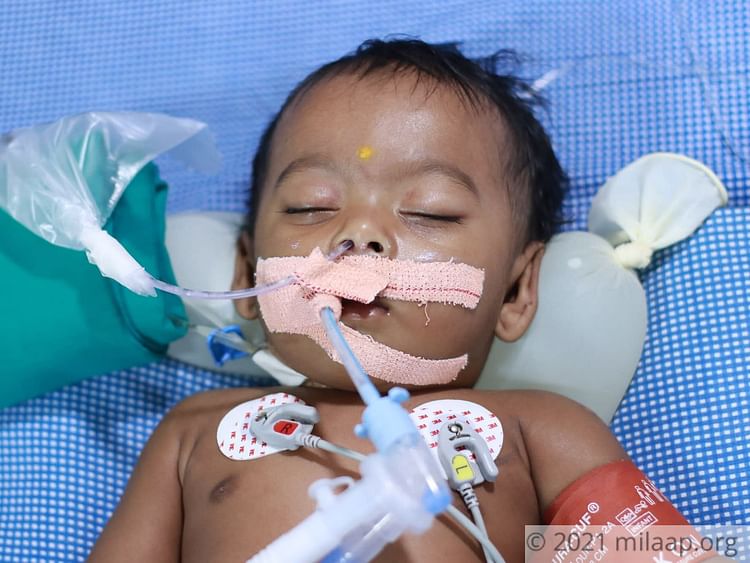 He needs PICU and ventilator support to survive
Little Charan was then diagnosed with

acute bronchiolitis, a lung infection that causes inflammation and congestion

in the small airways (bronchioles) of the lung. Charan's condition is very critical and he needs continued PICU with ventilator care to survive this.


"It was only yesterday that he opened his eyes. It took him a week to do that, and still he can't recognize us. Tears fall down his eyes and he is barely able to move. I never thought I would see my son like this, I just want to take him home." - Veena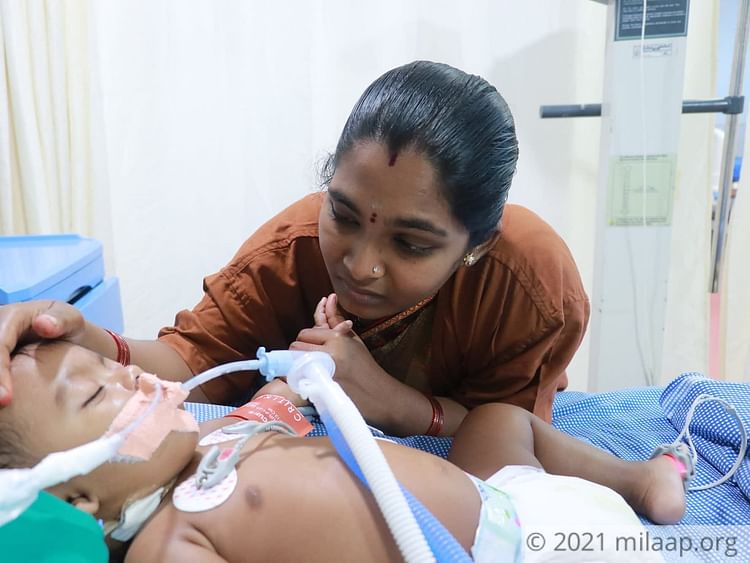 A daily wager, his father struggles to afford the cure
Shivkumar is a daily wager and affording Charan's treatment is way beyond his means. He is already deep in debt for the treatment so far, and can't continue any further.

Just a few more weeks and these parents can take their baby home.




"Every day it costs more than INR 25,000 for my child's treatment, an amount that takes me months to earn. The bills are piling up and I don't know what to do. I have exhausted every resource I had and I don't know what else to do. I beg you to save my son from this misery. Please help me save him!" - Shivkumar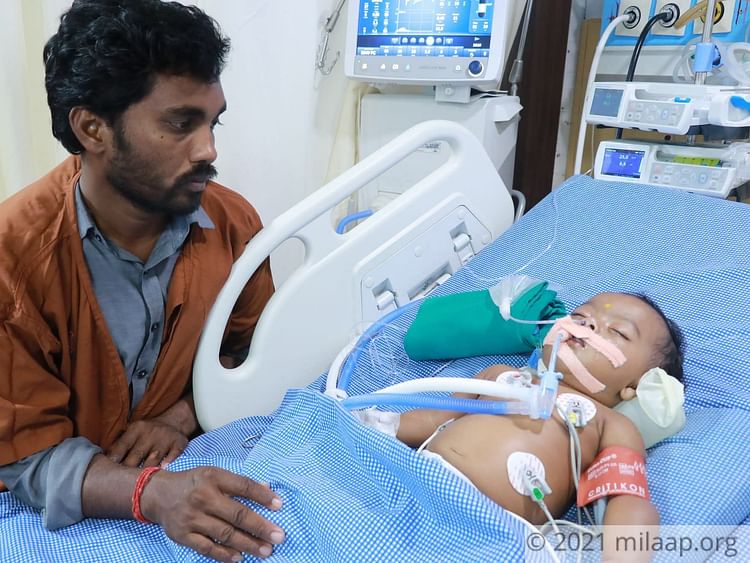 You are these parents' only hope at saving their child. Your contribution can give this baby a second chance at life. Click here to donate.