"Rakshit was sitting on my mother's lap when the accident happened. His head hit the dashboard and he got severely injured while my mother...she passed away. My son was in a coma for almost 6 months and life has never been the same for my little boy ever since." - Sunil, father

Rakshit underwent a major head surgery after the accident and unfortunately during the process, his left side of the body got paralysed. Slowly, his condition began to improve. However, just when the family was recovering from all that has happened, things started getting worse.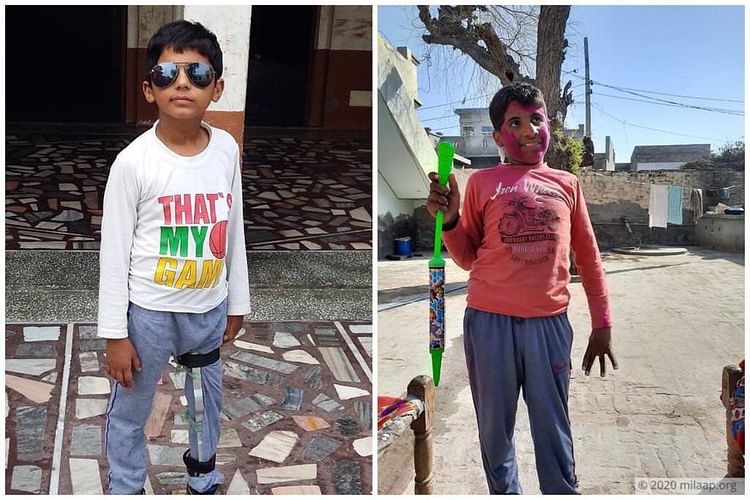 Without urgent surgery, the damage could be irreversible
In the past six years, Rakshit (10) has undergone 3 major surgeries, followed by innumerable medications to survive. As a result, this child is now suffering from spinal deformity. His spinal cord is pushing itself outwards causing him a lot of pain. He needs immediate surgery to correct it. Rakshit's spinal cord is creating a lot of pressure on his nerves which can cause irreversible damage to his neurological system.


"For the last six years, there hasn't been a single day where I slept peacefully. I only worry about my child. He used to have high fever that sometimes went up to 104 degrees. Then he started getting seizures so frequently that it scared me and now, he can't walk or even sit on the bed for long without support. I just want him to have a normal life like other children. Is it too much to ask for?" -Maina, mother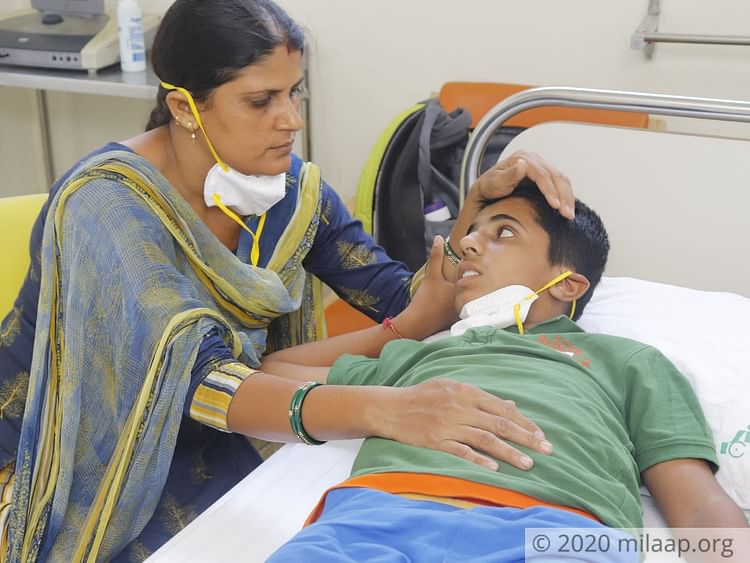 I don't want my son to suffer any longer
"There was a time after the accident when he couldn't remember anything, not even the fact that he just ate his food and now without the surgery, I fear my child will suffer from the same thing again, in fact even worse. What if he doesn't recognise me? What if he can't recognise himself? I don't want my son to suffer any longer!" - Sunil
This father is desperate to save his son, but he can't do it alone
Sunil is a teacher in a small private school with a salary of no more than 7000 a month. His income is only enough to put food on the table but since the last 4 months, he hasn't been able to earn even that due to the ongoing pandemic. He had to sell his ancestral land to be able to afford his son's treatment and is now left with nothing at all.


"Rakshit is a child with high spirits. He shares a great bond with us and always has a smile on his face despite going through all the difficulties. But he is getting weaker every day and it scares me to even think about what would happen if I can't afford the surgery. I have done everything but still, I don't have enough to save my son. I don't want to lose him. Please help me save my son." - Sunil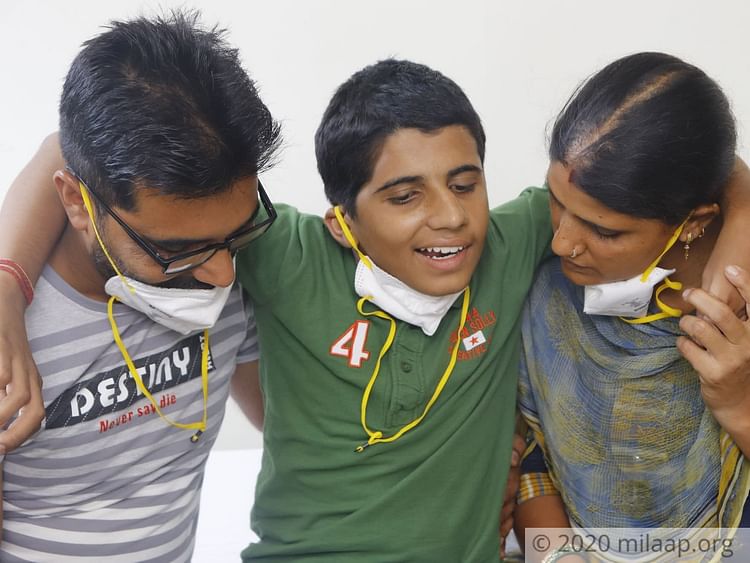 You are their only hope. Your generous act can save him and give him a chance at a better life. Click here to contribute.