"We have no other option left now. For 2 months, we tried our best but we can no longer afford Rakhi's chemotherapy. We'll just have to return to our village without treatment and pray to God, to show some mercy on us and save our daughter."
- Sima, mother
9-year-old Rakhi suffers from Ewing Sarcoma, an aggressive type of bone cancer.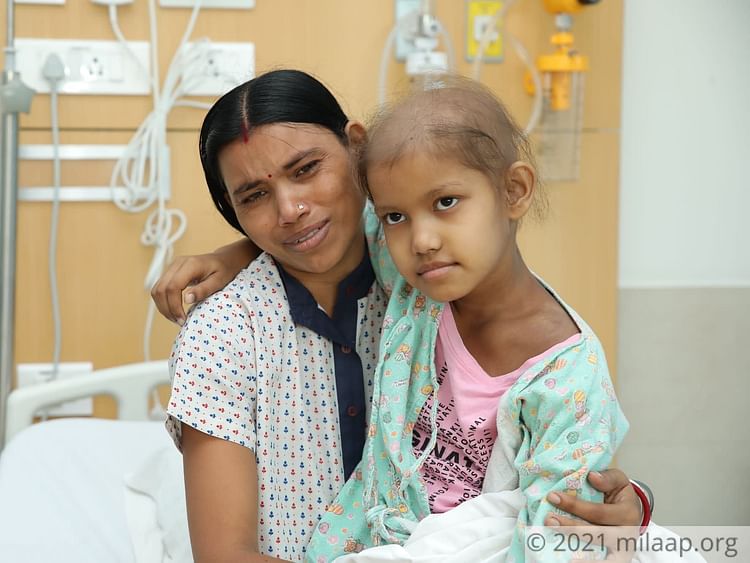 He knocked on every door to save her daughter
Rakhi's parents found a lump on her shoulder which turned out to be a tumour. Soon they noticed that she couldn't balance herself while walking, not even for a few steps. She was soon diagnosed with cancer, and the doctors suggested going to a bigger hospital in the city as their village wasn't equipped to handle her treatment.

Bholanath, the father, knew that cancer is a deadly disease and going to a city for its treatment would require all his life savings. There was no way being a farmer he could have managed it on his own, so he started knocking on every door in his village for help.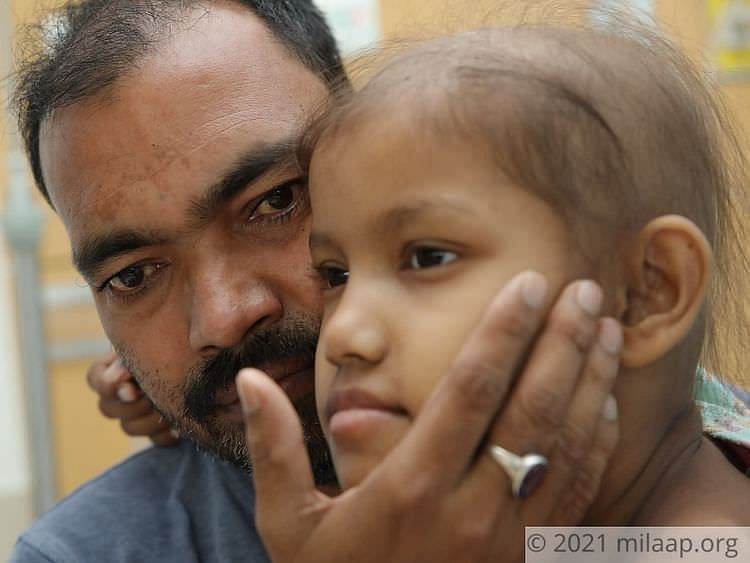 He sold his house and land, but still is short on funds
When Bholanath got to know that Rakhi's chemotherapy will require 8 lakh rupees, he had no other option but to also sell his village home and the only piece of land he owned.
"Even after selling every single thing I had, I couldn't manage to get enough. Within a month it all went away in her treatment and medicines. I earn around Rs.100-150 a day while farming and to earn in lakhs now, is something I'm even terrified of thinking. I only have one daughter and to lose her means losing myself now."- Bholanath, father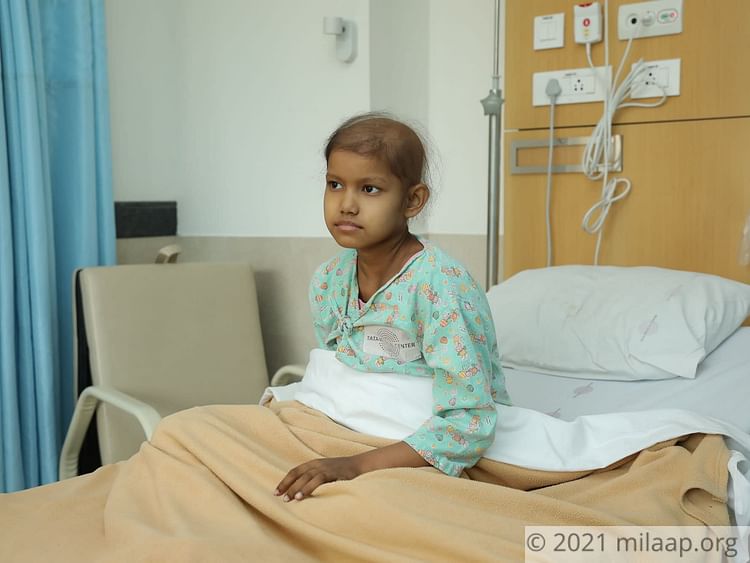 She misses her hair that she lost due to chemotherapy
Rakhi is only 9 years old but is very mature for her age. She understands how her Ma and Baba are frantically trying to get the money so she doesn't trouble them more by crying.


"I miss my hair. Ma tells me it will grow back soon. I try not to cry but when I wake up and see a bunch of hair on my pillow, it upsets me a lot. At night, I can't sleep at all because my legs and stomach hurt a lot. My village has so many trees and flowers but I can't go back home yet. So I draw them in my notebook here instead."
- Rakhi, when asked how she feels about everything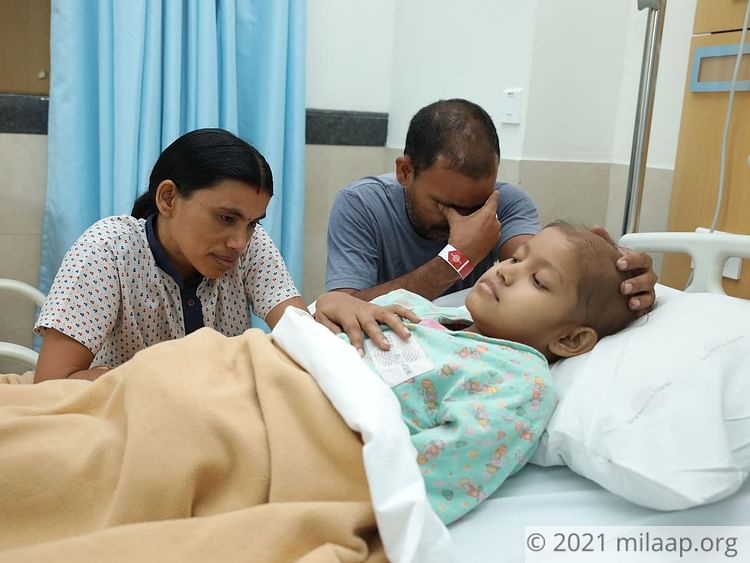 She needs your help to survive
Rakhi needs to continue her chemotherapy as scheduled otherwise her sarcoma can spread to her lungs, bones or other organs. Without timely intervention, her chances to fight cancer will keep diminishing. Her parents are trying their best to afford 8 lakhs but whatever they earn is spent on the same day in her injections and hospital stay.

Bholanath and Sima will eventually have to go back to their village without Rakhi's treatment because of no funds. She is their only child and they want her to live. But it will only be a dream if they don't get your support.