"Every day, every minute I am living with the fear of losing my husband to this dangerous disease. Our relatives have cut all ties with us. They didn't let my husband or me go anywhere near them. They said that if we touch them, they will also get the disease. His condition is very critical and I don't know how to save him on my own." - Sarbin Bibi, unable to hold back her tears
No medicine or blood transfusion can save him
Last year in the month of October, 27-year-old Raju experienced unbearable pain in his stomach and felt dizzy. He had a high fever and his hemoglobin level dropped dangerously low. Later that week, he was diagnosed with Aplastic anemia, a type of severe blood disorder.


"The doctor came out and told us that my husband has a blood disease and that we need to start his treatment immediately. I was worried but I didn't lose hope because I believed that everything will be okay. A girl from our village also had something similar and now she is absolutely fine. But...but then I got to know that my husband's condition is far worse than hers and that no medicine or regular blood transfusions can save him, only a bone marrow transplant can. " - Sarbin Bibi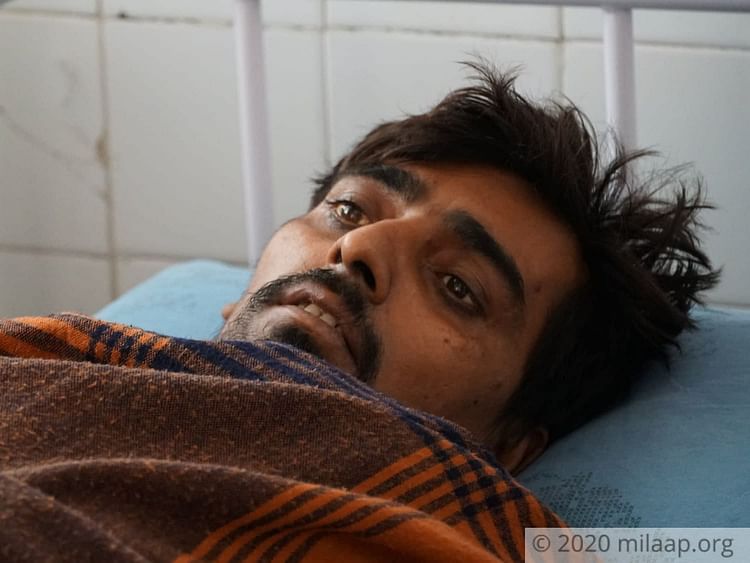 I sold our house to save him, but it is not enough
Raju and Sarbin live in a small village in the district Bhirbhum, West Bengal. With the hope to get a cure, they sold the only house they had and came to Banglore only to find out that the money that they brought with them is nowhere close to what they would need.


"My husband used to work as a daily wage labourer. By the end of the month, we didn't have any money left, not even 100 rupees, the income was just enough for food. That is why I sold the house but it is not enough. The bone marrow transplant will cost us 14 lakh rupees. Where will I get so much money from? For the last 8 months, there is absolutely no income in the house. I don't know how I will manage everything. I don't even know if I will be able to arrange food to eat for the night. " - Sarbin Bibi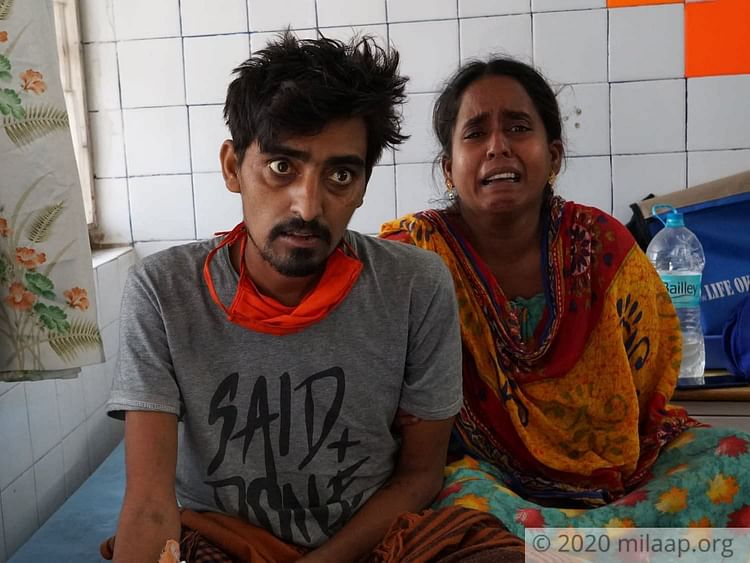 The disease is making Raju weaker. His hand and legs are full of itchy boils that refuse to go. He hasn't been able to sleep for days now and all he thinks about is Sarbin and his two young children. Raju needs your help.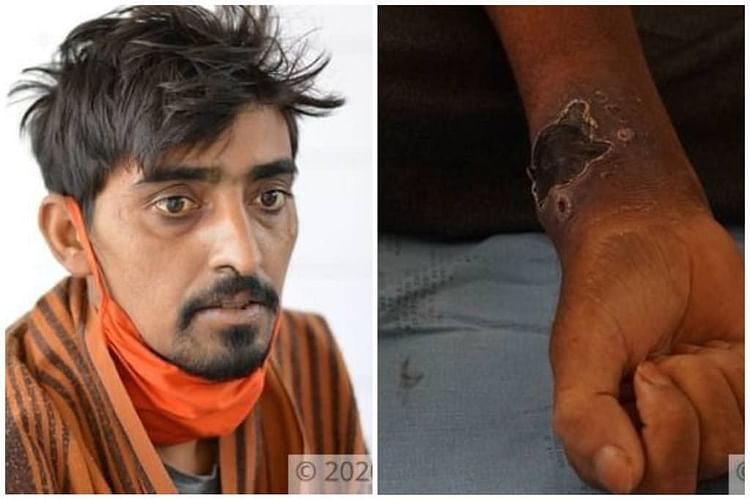 Only you can help this poor wife save her husband. Your generous contribution will help him go home to his two beautiful children. Click here to contribute.