7-year-old Rajkumar Pal doesn't remember the last time he went to school or played with his friends. From the day he stepped foot in his classroom, he realized he loved being there and eventually, he grew to enjoy studying. But ever since hospital visits became his new normal, he hasn't been able to do any of the things he once loved doing.

His mother, Rina Das Pal, sits beside him as he lays awake in his hospital bed, holding back tears from the hopelessness she feels. Her son is withering away before her and she's done all she could to save him. Now, she has nothing left and no one else to turn to. Rajkumar has Acute Lymphoblastic Leukemia, severe blood cancer, and needs urgent chemotherapy to survive.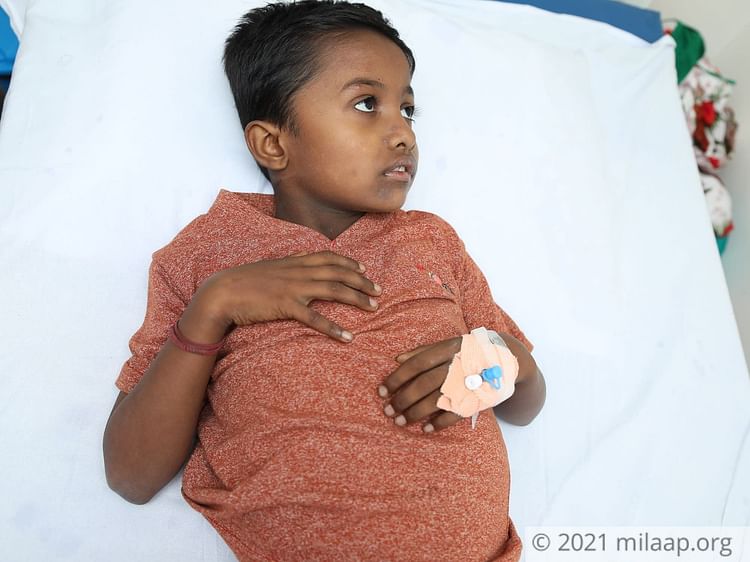 Prior to his diagnosis, Rajkumar had been a happy and healthy kid. But on one fateful day in August 2018, things turned sour and Rina's world came crashing down.


"He'd been his chirpy self that day, but his body was burning up with a high temperature. It was very alarming because it refused to go down. Eventually, I took him to the doctor and he was prescribed some medicines. But that didn't do anything and his fever would only fluctuate. A few days later, he complained of stomach ache. He was crying and clutching at his stomach in pain, and it only scared me even more. Yet again, I rushed him to the doctor and he was given some medicines" - Rina, mother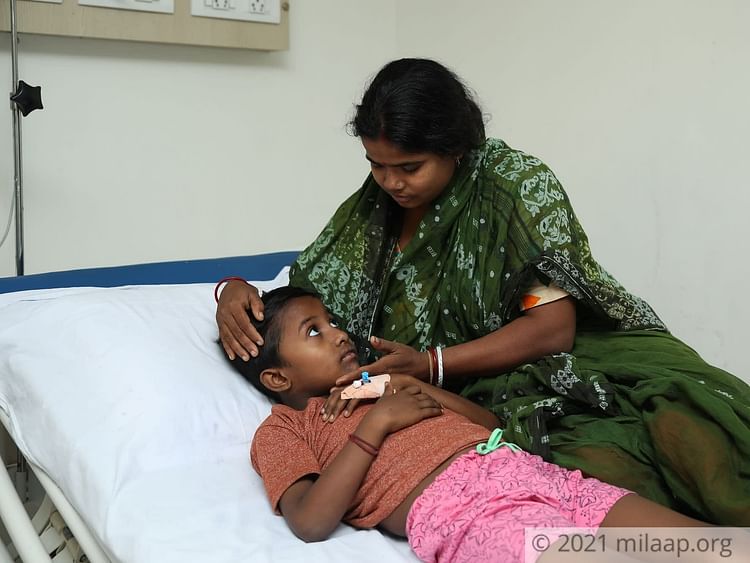 For a while, it seemed that the medicines were working, and Rajkumar looked like he was getting better. He was back to being jolly again and his stomach ache had subsided. Until his mother noticed his complexion had turned extremely pale.


"This time, my fears got the best of me. I knew this wasn't normal and took him to a bigger hospital where they ran a bone marrow test. The whole time I was praying that nothing bad would happen to my child, and whatever it was that he was suffering from would go away soon enough, but the results said the opposite - my son had a dangerous blood disease that was killing him." - Rina

For over three years now, Rajkumar has been fighting a battle against death. His journey to recovery began with oral chemotherapy and for the past two years, he has been receiving intravenous chemotherapy. Rajkumar knows he's sick and understands that he has to be in the hospital over long periods of time to get better, but Rina doesn't want him to know about the disease that is slowly killing him.


"We have been working very hard to provide all we can for our son. Now, all the money that we had saved up for his education has gone into his treatment. We have even sold our land and borrowed from our relatives to pay for his chemotherapy which came up to about 10 lakhs. Now, we have no other way to pay for his future treatments. I don't know what else to do!" - Rina

He needs to continue chemotherapy for 3 more years, but his family has no way to pay the hefty sum of another INR 10 lakhs for his treatment. His father, Ramkrishna Pal is a daily wage worker and has been running from pillar to post looking for work so he can afford his son's treatment.


"He's my only son, and I can't bear the thought of losing him. He is fighting to live and I want him to be able to grow up healthy and have a normal childhood. I have spent sleepless days and nights worrying about him and his future. I just want him to recover. Please help me save him." - Rina, unable to hold back tears
You are his only hope now. Rina desperately needs your help to save her only son. With your generous contribution, Rajkumar will be able to get the treatment he needs and beat the disease that is claiming his life. Click here to contribute!