My daughter keeps asking me on the phone every day when appa will come home. She reminds me that she hasn't seen him in over a month, she says she misses him.
Every time this happens, I end the call saying he'll come home soon, and she should just keep being a nice little girl in the meanwhile.
But it's a lie! My husband is dying and I don't know if they'll ever see each other again!
It had started as a simple stomach ache two months ago but Bhuvaneshwaran had been heading out to work, doing odd jobs at the temples nearby to earn the meal for the day. On one such day, he stopped and told his wife he wasn't feeling very well. His stomach was hurting, and he felt a little nauseous. Despite timely medicines from their local doctor, the stomach ache only kept worsening. When it got so bad that he could barely even walk, Savitri took her husband to a private hospital, though it meant she would have to use up nearly half the savings they had built up over the years.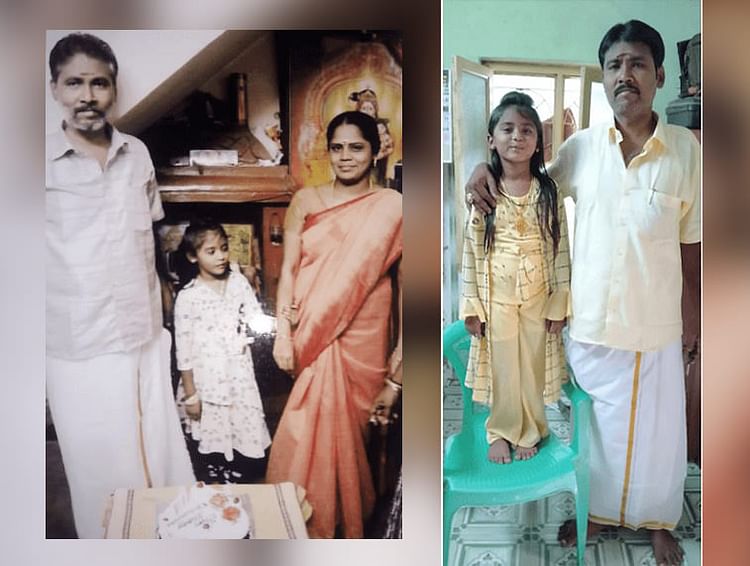 He went from healthy to near-death in just a matter of weeks
"By the time we got there, he had started suffering even more! His stomach started to swell, and it caused him even more pain. Soon his eyes started turning yellow as well. The doctors ran tests immediately.

That's when we found out that my husband's liver is failing! I couldn't believe my ears!

They said it was almost entirely damaged, and that he needed specialized care in a much bigger hospital..." — Savitri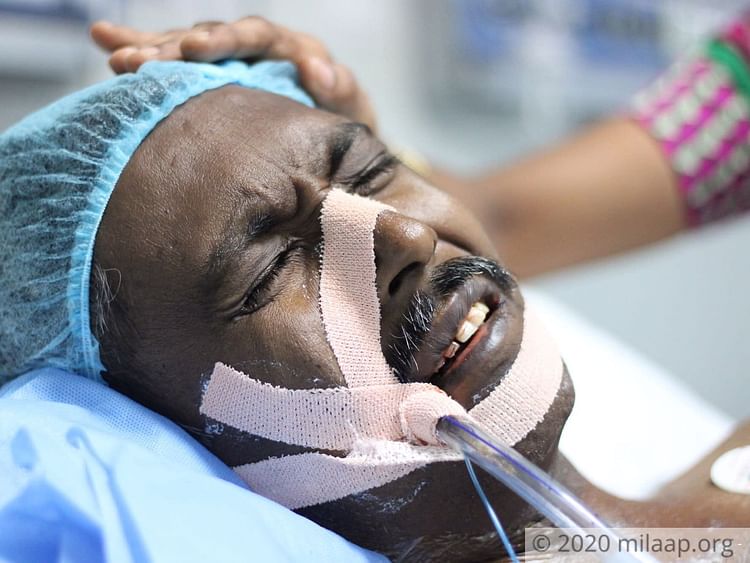 Without urgent liver transplant, he may die within the next few days
Bhuvaneshwaran was diagnosed with acute on chronic liver failure (ACLF). Usually, chronic liver failure is something that happens over a long time, but in some rare cases it can happen much faster than that: the liver can go from healthy to complete failure in a matter of weeks, with a much higher mortality (likelihood of death). Without an immediate liver transplant, Bhuvaneshwaran may lose his life within the next few days. But the cost, more than Rs 20 lakhs, is far beyond Savitri's means.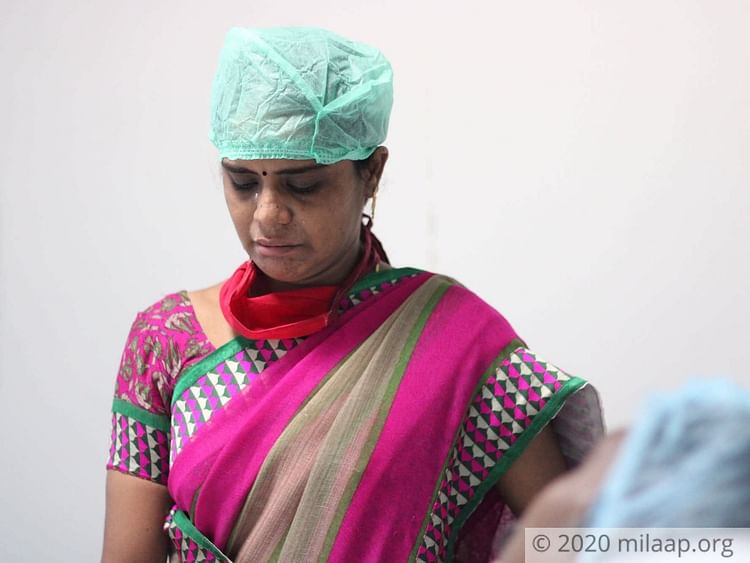 Savitri is unable to save her husband's life, she needs your help
"We're a small, poor, family. I've already sold some old jewelry I had, and even taken loans, just to keep him in the hospital for the past month. But that money has run out now and I don't know what we can do next! All I want is to be able to take my husband back home, happy and healthy, with all his suffering and pain behind him; it hurts me to see him in such a state! And I'm running out excuses to give my daughter as well! The thought of a life where she doesn't have a father... it's just too much! Please, help us in any way you can!" — Savitri
Savitri is at the end of her wit, she's scared and desperate. In this time of distress, you can give her a helping hand by donating as much as you can.