"My son is the youngest of my three children and the most active also. He can talk, play and eat chocolates all day long if you let him. But what has happened to him so suddenly? He has never gone this long without talking, all he does now is cry. He has never even been sick much in the last 2 years... and now cancer?" - Gyanadevi, mother

2-year-old Pushpadhami suffers from Acute Lymphoblastic Leukemia (ALL), a rapidly progressing cancer of the blood and bone marrow that affects white blood cells. Only chemotherapy can save this little one's life.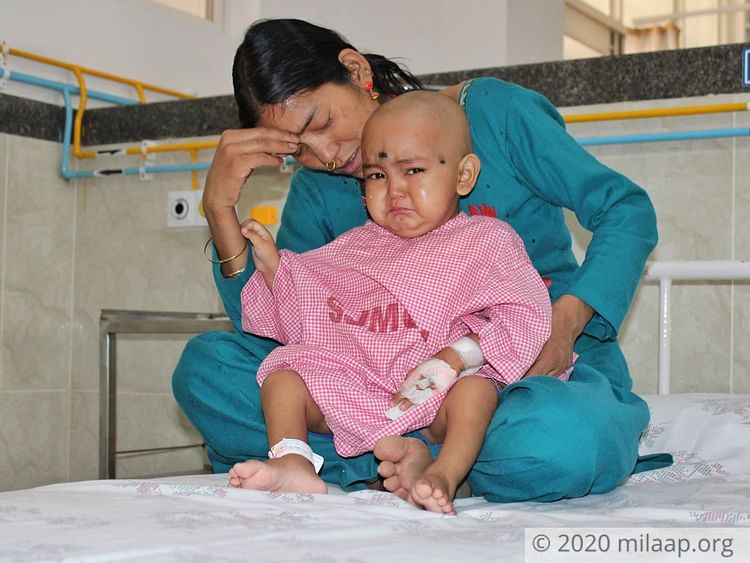 We couldn't understand what was happening to him
It all started 3 months ago when little Pushpadhami suddenly lost his appetite and wouldn't eat anything at all. Soon he started running a high fever and became so weak that he couldn't even call his parents for help. Worried, his parents took him to the local doctors. After a few tests, it was revealed that his blood levels were dangerously low and he needed a transfusion.


"We couldn't understand what was happening to him. No medicine was curing him, so we brought him to Bangalore, as my brother works here. I couldn't believe when they said my son has cancer. And it was so hard to tell my husband as well. He couldn't come with us, so I had to call him and tell him. He broke down over the phone when he heard the news..." - Gyanadevi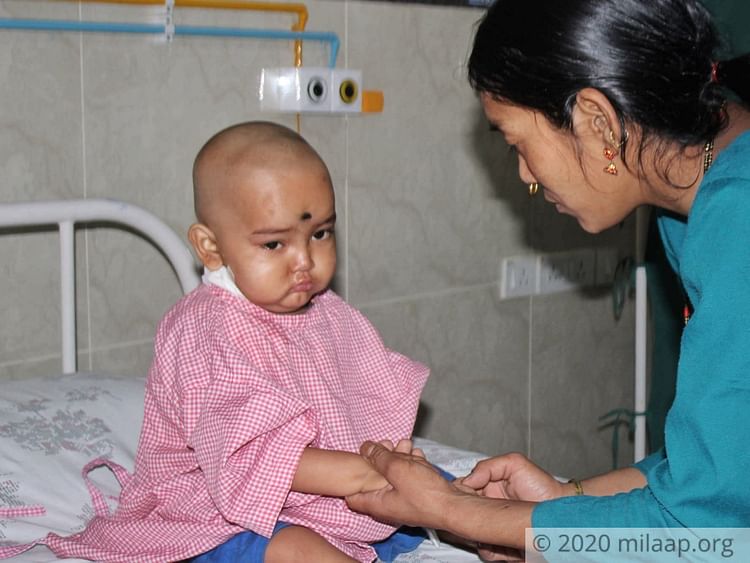 Gyanadevi and Meen Bahadur live in a very small village in Nepal. They own a small piece of land on which they cultivate. They raise cattle too - they sell the milk for some extra income. This family lived a simple life but everything changed when little Pushpadhami was diagnosed with cancer.


"We never wanted anything more than our children's happiness. My two daughters go to the local government-school to study and we always had enough for ourselves. Pushpadhami used to keep everyone on their feet, running around, making mischief... and now…" - Gyanadevi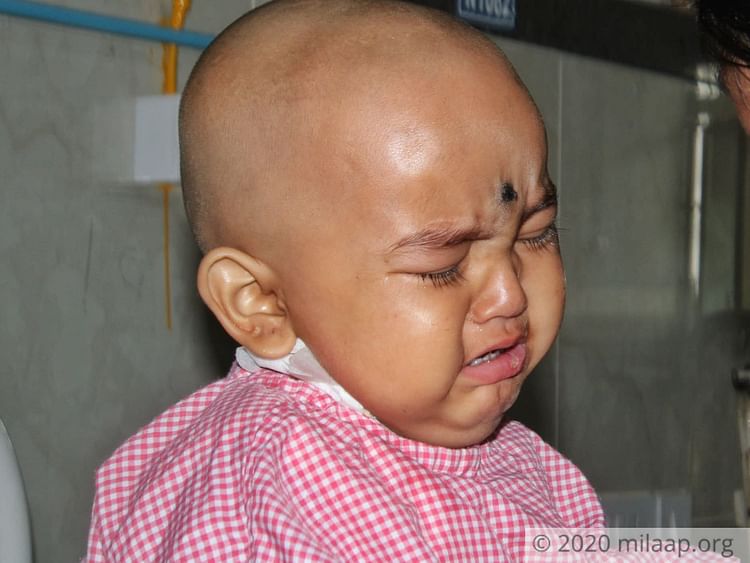 "We don't even call each other because we worry about even the few rupees the call would cost. It might not seem much for some people but for us, every penny is so important right now. After so much struggle we have reached here and if we can't afford this, we might lose Pushpadhami forever." - Gyanadevi.

Meen Bahadur cannot be with his sick son and his wife in Bangalore as he has to take care of their other two children and the livestock. The desperate parents can't even afford the basic medicines that their son requires let alone his cancer treatment. They need 7 lakhs more and will not be able to save their little son without your help.

Click here to contribute.