10-year-old Punithsharan was a cheerful child. He loves cycling with his friends and hates missing his taekwondo classes. He always talks about becoming a tough police officer who takes down the bad guys. At home, he was his amma and appa's little darling who came into their life after ten years of marriage. Punith's laughter filled their house but for the past few weeks, he hasn't spoken a single word let alone eat anything. He's fighting for his life in ICU.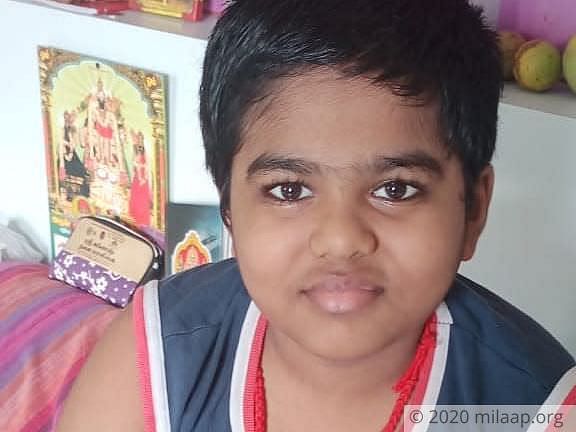 "Punith never got sick. But that day…my child was lying on the floor with his whole body paralyzed. Recalling it still gives me chills. His eyelids weren't moving…as if he was looking at something without blinking. His body was burning and we rushed him to the hospital immediately " - Kaladevi, Mother

The test results indicated Guillain-Barre syndrome, a rare disorder in which the body's immune system attacks the nerves leading to paralyses. Punithsharan was given immediate treatment and was breathing with the help of an incubator for 2 weeks as he couldn't breathe on his own.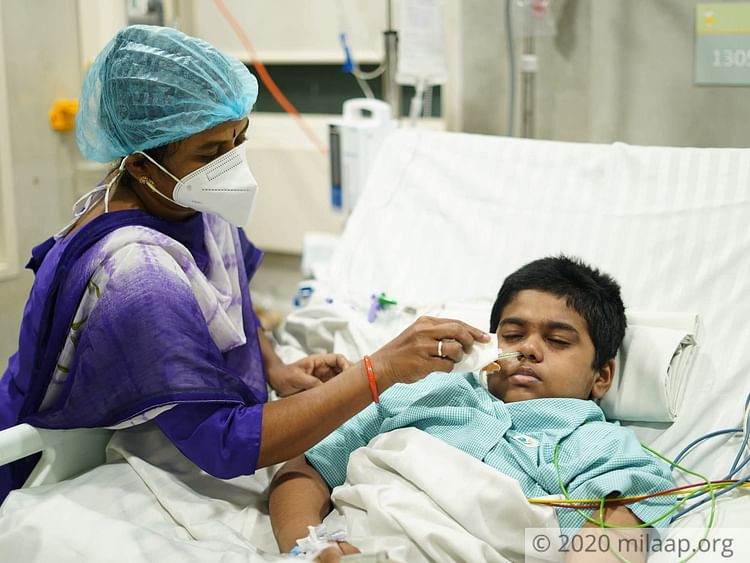 "He bravely fought this and we took him home last month. Just when we thought my child has recovered, he again went into respiratory distress and started wheezing. Later we knew his trachea (windpipe) has narrowed due to a bacterial infection, making it difficult to suck in the air" - Mother

Longer usage of incubation has led to this infection and narrowing. He underwent tracheal dilation, a procedure to expand his windpipe, but it failed even after five attempts. Currently, an opening is made in his neck with a tube placed to give him airway support and extra time for the trachea to heal.



He longs to talk but could communicate only through signs
"Punith is in unbearable pain. He cannot talk or swallow. For the past few weeks, he is only fed milk through tubes. He cannot eat even if he's hungry. It feels like ages since I heard him talk or call me appa…I fear that he won't anymore if he doesn't get treated" - Moorthy, Father

Punithsharan needs continuous intensive care till he recovers and will need further airway interventions to cure his infections. While his parents have already spent around 25 lakhs, they still need 15 lakhs more to save his life. Moorthy who runs an electronic repair shop in his town is struggling to afford the treatment costs.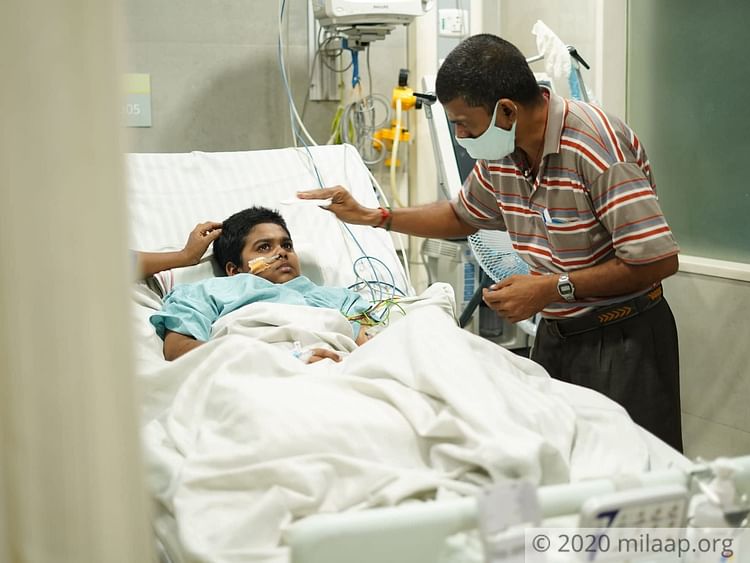 The sole breadwinner for his family, he's got nothing to spare now
"It's been five months since I left everything behind and came here for my son's treatment. We rented a house near the hospital made this city our home, all for my son to get good medical treatment. So far, we managed by borrowing, selling our land and pawning my wife's jewels. I still need 15 lakhs more. I'm trying hard…but looks like I'm failing to afford it. Please help me save my son's life" - Father