"It's been three years since we have been married and not even for a single day have I seen her without a smile. And that smile, it made everything easier for me even when there were troubles. When our baby boy, Sagnik, was born, a year ago, everything seemed perfect. But that's when fate decided to play a cruel game. Punam became very weak, she was hardly able to walk. We rushed her to the doctor," - Surajit, husband.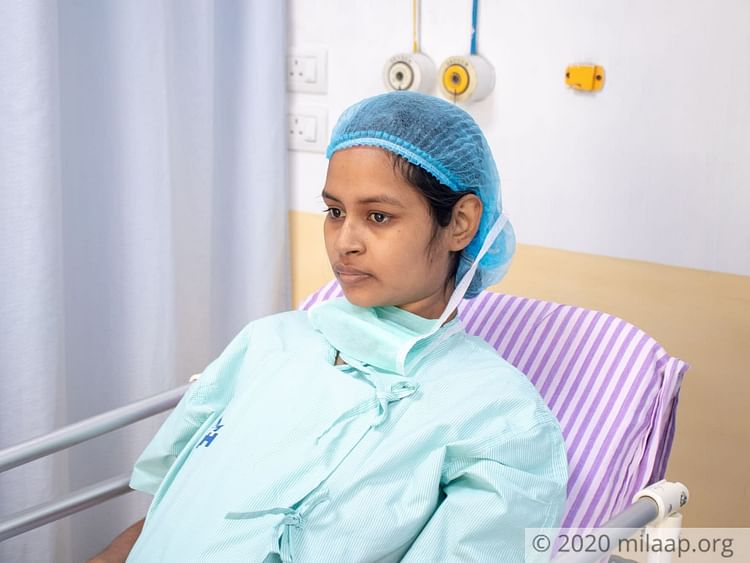 A very heavy period made Punam suspicious
Sagnik's birth completed Surajit and Punam's little family. Apart from the usual weakness from the pregnancy and the pain from the stitches of the C-section - Punam was fine. But within a couple of months, she started feeling very lethargic. And when she had a very heavy period, Punam was scared.


"She told me that it was best we consulted a doctor and I agreed. Blood tests showed that her haemoglobin was really low. The doctor said it was worrisome but not deadly. Medicines could cure her. But her weakness started increasing and she started running a very high temperature. The day she fell down unconscious, I was sure that this was not something normal. We got her admitted immediately. And she has been there, on and off, for the last few months now," - Surajit.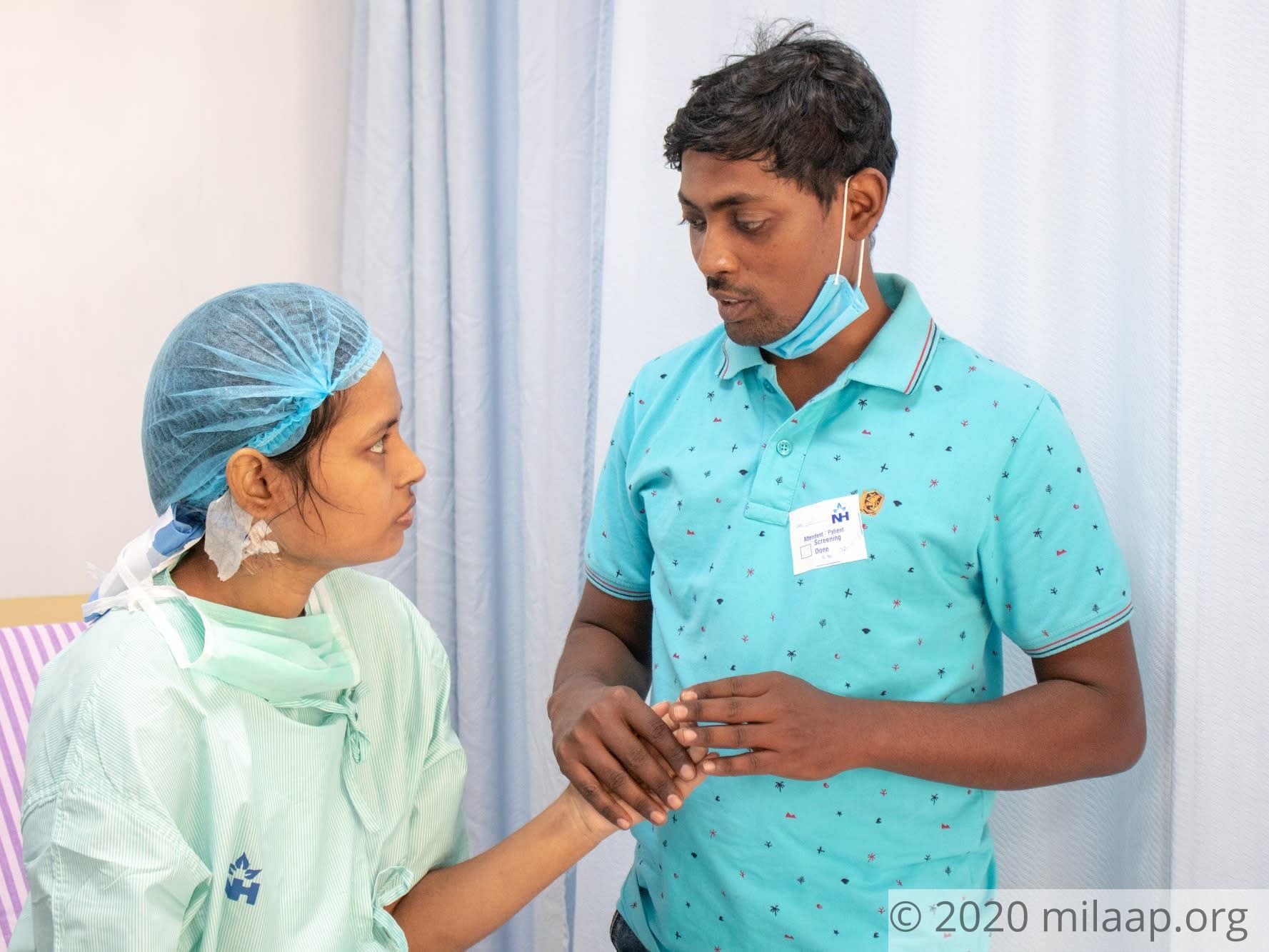 Her body has stopped producing blood - she needs transfusions everyday
Punam is suffering from Aplastic Anemia - a rare condition in which the body stops producing enough new blood cells. She needs blood transfusions every day. Yet it's no longer enough for her. She needs an urgent bone marrow transplant - that's the only thing that can save Punam now.


"She hates being in the hospital - not because she is in pain but because she thinks she is a burden to me now. She misses our son and asks about him every time I visit her in the hospital. She asks me to take her home but I can't. I don't even know if I can afford her treatment," - Surajit.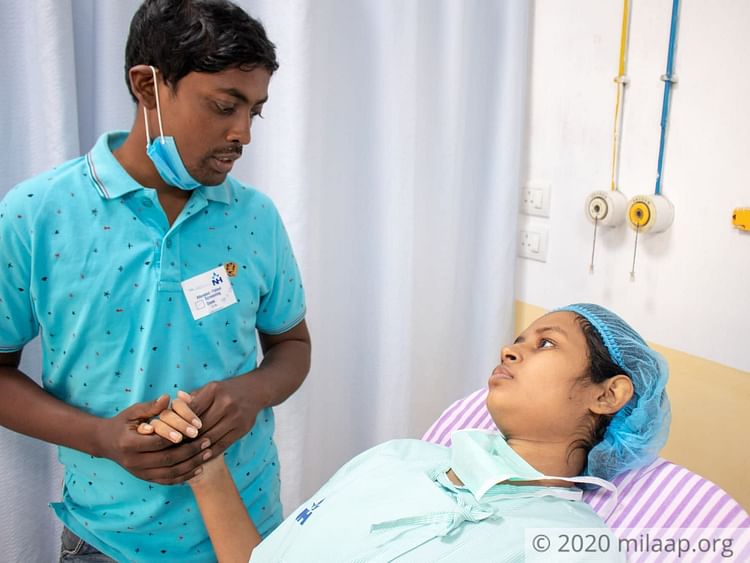 With no work in hand, Surajit begs for your help to save his wife
Surajit used to work in a poultry farm and earned around Rs 7000 in a month. It was never enough but the family used to manage somehow. But with the pandemic and Punam's ill health, Surajit has been unable to go to work at all.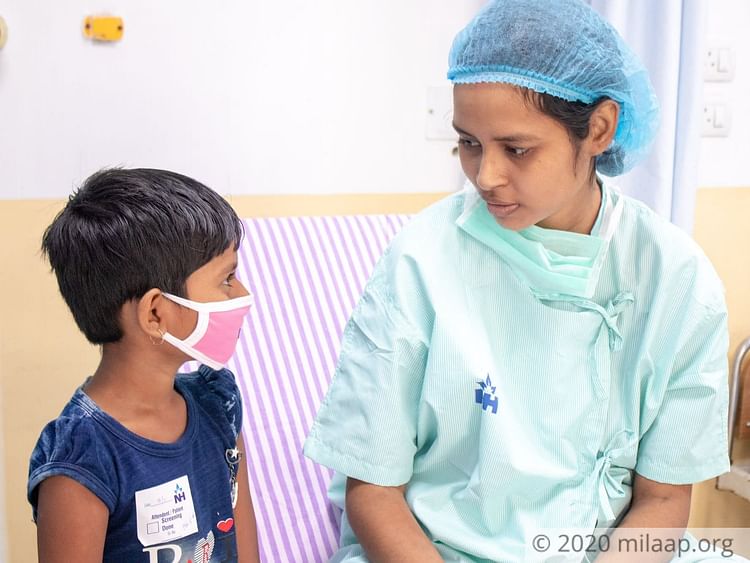 Punam with her younger sister, who is also her donor
"My brother has been the one helping me with all the expenses, without him I would have been lost. But there's a limit to how much he can do. We have sold Punam's jewelry, taken heavy loans but we are nowhere close to the amount we need for her transplant. 15 lakhs - that's how much we need and I don't know how I can afford it without help!"- Surajit.
Punam is only 21 and she is battling a dangerous blood disease. Despite her husband's frantic efforts, he can't save her. Your generous contribution will save this mother's life.