On 7th January, Priyanka, a young mother, was praying at a neighbourhood temple when suddenly her sari caught fire. People heard her frantic screams and ran to help her.
They tried their best to douse it with a blanket but it was too late, the damage was already done. Upon reaching the hospital, the doctors declared it a fourth-degree burn
- 60% of her body was burnt.
"I rushed to the temple from work. I couldn't understand what was happening. She was unconscious, lying on the ground with a blanket wrapped around her. She had burns all over her body… I thought I lost her because I couldn't come on time and save her. How could Kali Maa do this to her? She had come to pray for our long life, now she is fighting since a month to save her own self,"- Surajit, husband.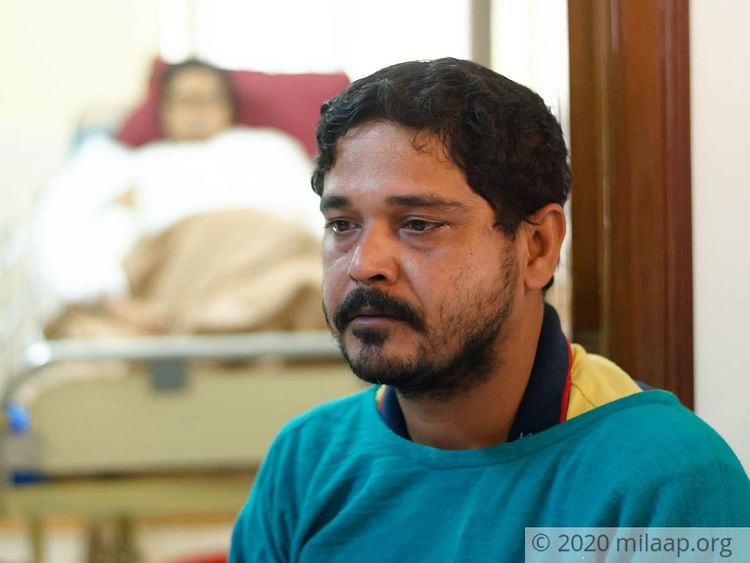 Not allowed to go near her, Surajit helplessly watches his wife suffer from a distance
Surajit went from one hospital to another till she finally got treated. They removed as much burnt skin as possible so that the doctors could treat the wounds, but she became so prone to infections that her condition started deteriorating even further.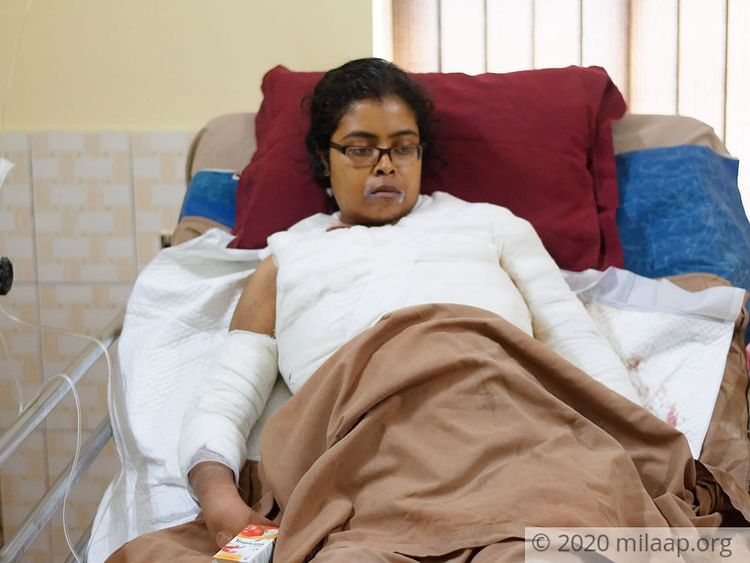 "I am still not allowed to go inside her room, they say I can put her life to risk. It's been a month now, we both helplessly weep from a distance, still unable to believe what has happened. I know even if I can't stand next to her, just seeing me at the door gives her the assurance that we will get through this together. I am doing everything I can but I fear that it won't be enough,"- Surajit, husband .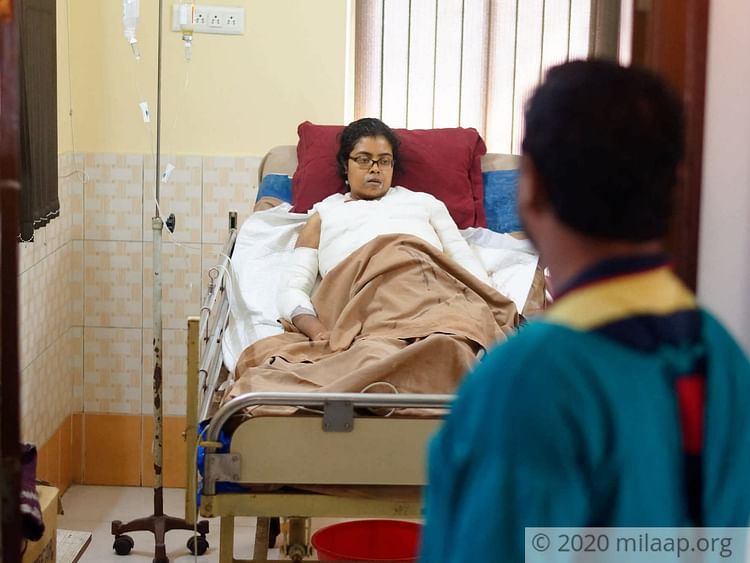 4-year old daughter thinks her mother has abandoned her
From 7am to 7pm, Surajit is in the hospital taking care of Priyanka. He has to go back to their 4-year old daughter at home. It's been a month since she has seen her mother. Every day she asks Surajit about her but all he has are excuses to hide the harsh reality.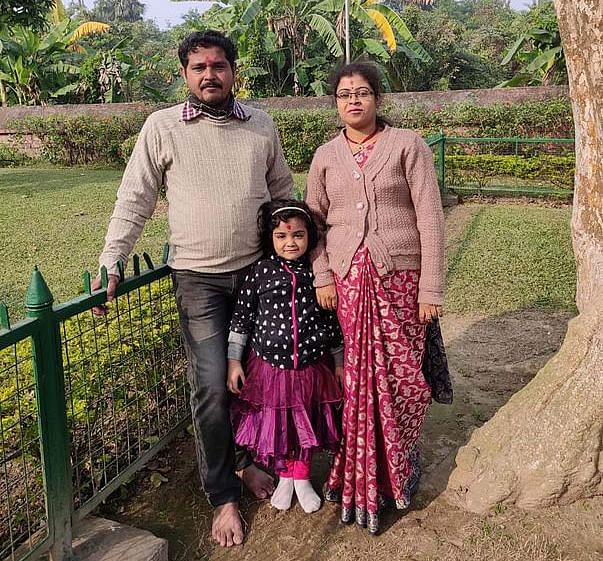 "I feel so helpless sometimes, I beg Surajit to just leave me and start a new life. He has already spent 8 lakhs and only I know what would've taken for him to afford such a huge amount. I was taking tuition at home to help him but now he is in debt because of me. Yesterday my daughter asked me over the phone if I have left her and Baba because I have not come back home. I just couldn't hold back my tears after I heard that," - Priyanka.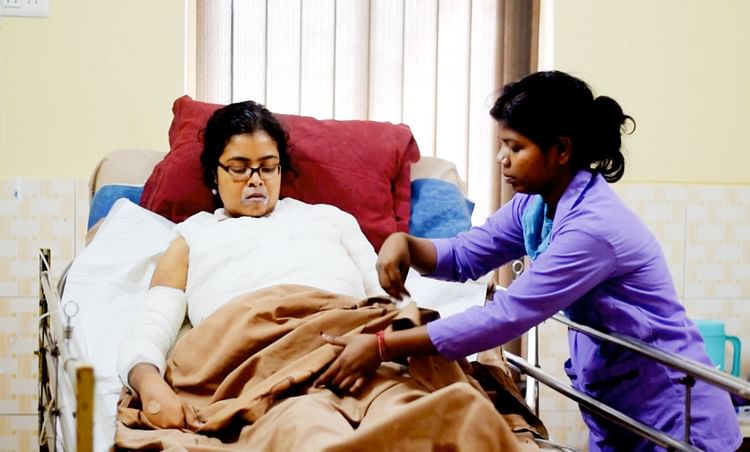 This accident has left Priyanka scarred - both physically and mentally
Priyanka needs critical ICU care for another month, failing which she can be prone to kidney failure, respiratory distress and multiple infections. Every day she needs Rs. 40,000 to be able to continue her treatment, adding up to almost 15 lakhs in a month. Surajit works under a small constructor to run his family.
Now even a small flame scares him so much that he hasn't lit his house stove for a month, out of fear.
Without your help now, Priyanka and Surajit will not be able to go back home to their 4-year old daughter. Please help them.