"I was at work when I got the phone call. My wife was crying and asking me to come home soon, she said something had happened to our baby, Priyag. I rushed home the very next minute and when I saw our baby, he was lying on the bed, bleeding profusely from his nose and mouth. His eyes were open but he wasn't with us..." - Kailash, father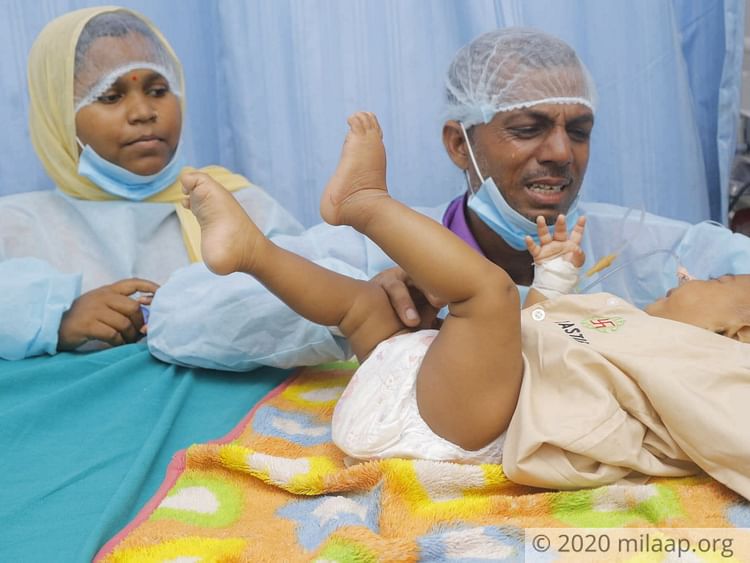 Once a happy baby, he's now fighting to survive
6-month-old baby Priyag suffered from a Brain Hemorrhage, bleeding inside the brain which has also caused inadequate blood supply leading to tissue death. For the last 8 days, this baby has been suffering from multiple seizures and now, his condition is very serious. .


"The doctors asked us if the baby fell, did he have any recent injury or any history of illness but my child didn't have any of that. I don't know how all of this happened. He was such a healthy and happy baby." -Madhu, mother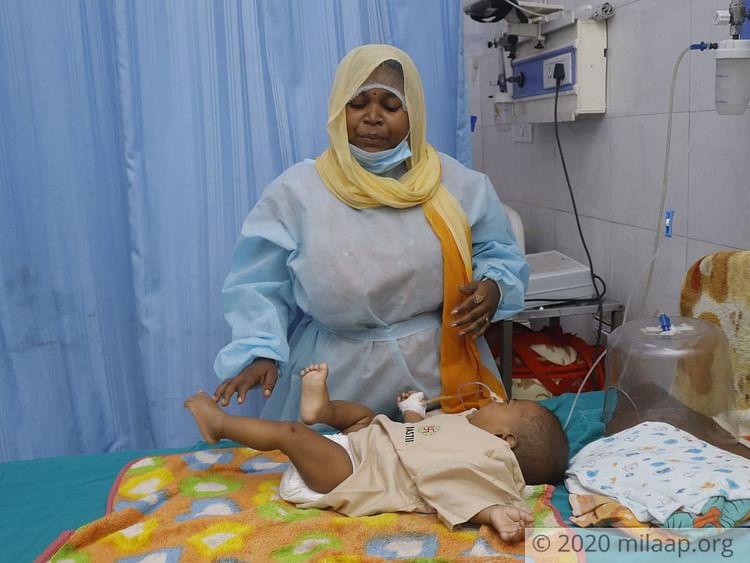 Their baby has seizures for 15 long minutes
"Whenever he has seizures his eyes become wide, his body shivers, his face, hands and legs turn... Those 10-15 minutes feel like forever and every second I pray that nothing should happen to him. Yesterday his condition got so critical that he was shifted to the ICU immediately. Watching my son in this condition is terrifying and no child should go through this, it is horrible." -Madhu

Priyag needs ICU support and continuous medical observation to make it. But the cost of treatment is beyond these parent's means.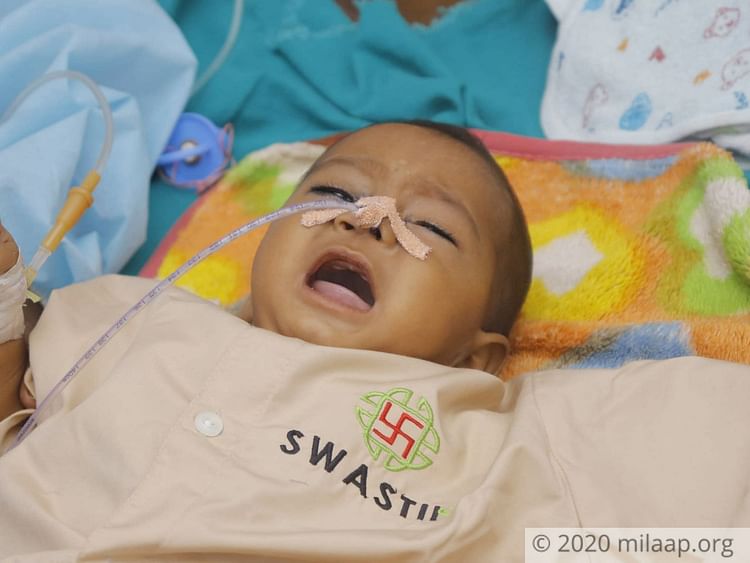 Without help, they could lose their baby
Kailash and Madhu live in Mauhariya, a small village in Hathras, Uttar Pradesh. Kailash works as a daily wage labourer and earns around 300 rupees for one day's work but it is not guaranteed that he would get work every day. Sometimes it gets difficult to even afford 2 meals for his family but he would manage somehow.


"The hospital is very far from our village, 120 km away. Whatever I saved, I spent to bring my child here and for his initial treatment. I feel so helpless now, unable to continue any further. But without the treatment my child might never be able to live a normal life again or worse, I might lose him. Please help me save him." - Kailash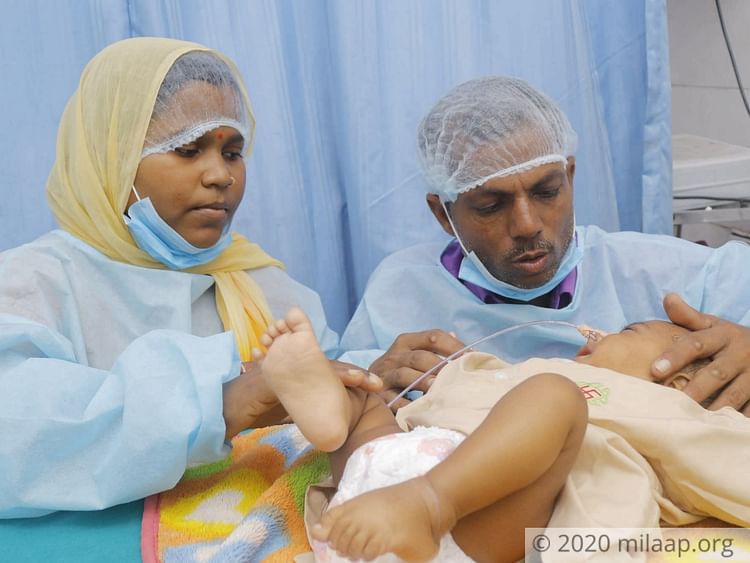 You are their only hope. Your contributions can save this baby and give him a second chance at life. Click here to contribute.