On the 24th of July, Sunanda held her 11-month-old baby, Prisha, in her arms as her husband rushed them to the hospital. Prisha's condition was critical. She could barely keep her eyes open. What the worried parents didn't know then was that their baby's kidney had failed, her heart and lungs and brain were also severely affected.


"By the time we reached the hospital, my daughter fell unconscious and for a moment I thought I lost her. My mind was blank and my body froze. I never want to feel that way ever again, I don't want to lose my baby. She was immediately admitted and has been fighting for her life ever since." - Sunanda, mother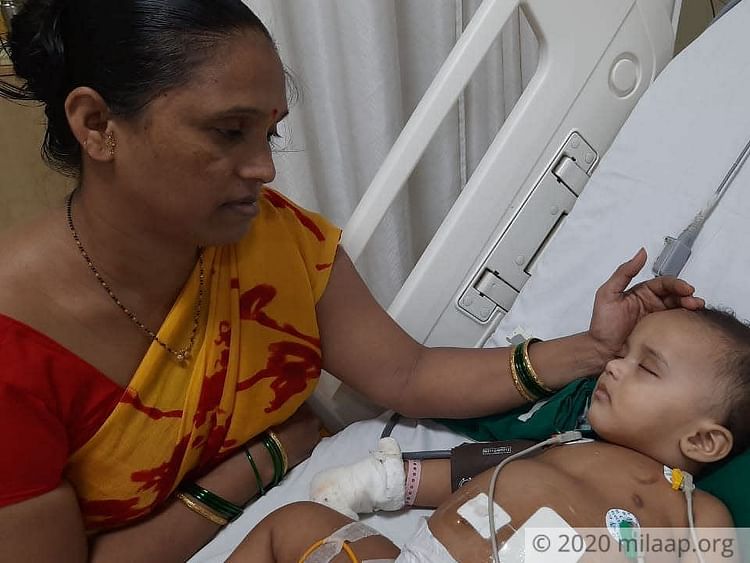 We would have lost her if we were late by even a minute
It started last month when Prisha had a very high fever which refused to go and soon she started vomiting. Her condition was so bad that she would vomit whether she ate or not.


"Every day we would visit the local doctor but no matter how many medicines or tonics he gave her, it wasn't helping. She became extremely weak. I was terrified and then one night, she wasn't moving much or even opening her eyes. Her body was burning and we rushed to the hospital where they told us how we could have lost her if we brought her even a minute later." - Popat, father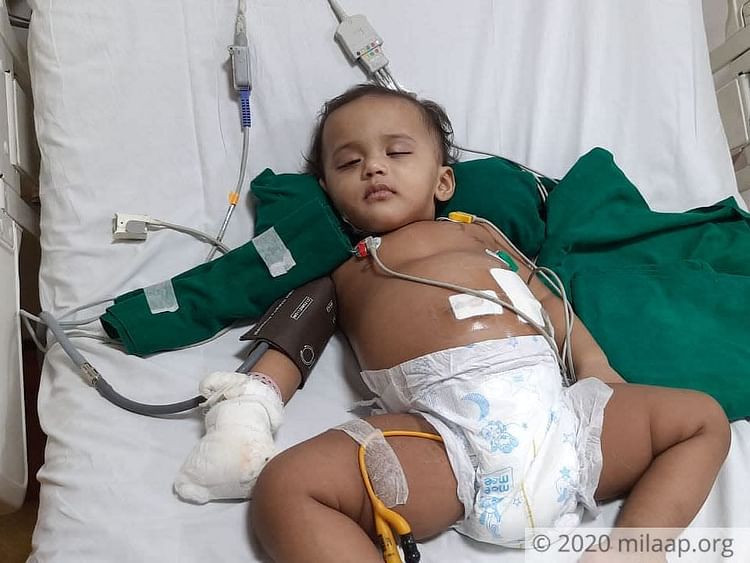 I always wanted a daughter, now she's fighting for her life
"After our son was born, I always wished to have a daughter. I feel Prisha is a special gift given to me by the Gods. That's what why we named her Prisha, it means 'God's gift'. I was so happy when she was born, our family felt complete. But now when I see my daughter struggle in the ICU to survive, it just breaks my heart." - Sunanda

As Prisha's kidney is not functional, she needs regular dialysis to purify her blood. Without dialysis, she won't be able to make it. She needs to stay in the PICU and continue her dialysis for at least 2-3 weeks more. But the poor parents are unable to afford the treatment any further.



We struggle to even afford the medicines, how will we save our daughter?
"My husband used to work as a driver for a local courier service but ever since the COVID Pandemic he was hardly able to work and earn money. Over the last few weeks, it was his friends who helped us with whatever they could but the cost is getting way out of our capabilities. Medicines alone are costing us some thousands, how will we save our daughter like this?" - Sunanda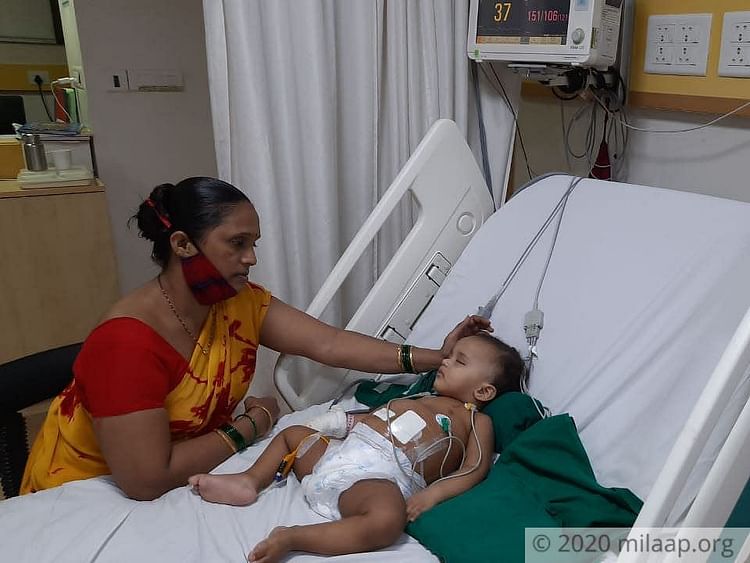 They are struggling to keep up with the expenses. They are struggling to keep their daughter alive. Only you can help them save her now.


Charity No: 46-5582871

Note: Donations towards this fundraiser are not eligible for any tax deduction under 80G, 501(c), etc..