"5 minutes! I just get 5 minutes to see my son who is fighting for his life in the ICU. Every day when I walk out of that room, I wish that I could stay longer. Every minute I fear losing him. I am unable to think straight and the helplessness is killing me. I wish I could do something to take away his pain."
- Chandradevi, mother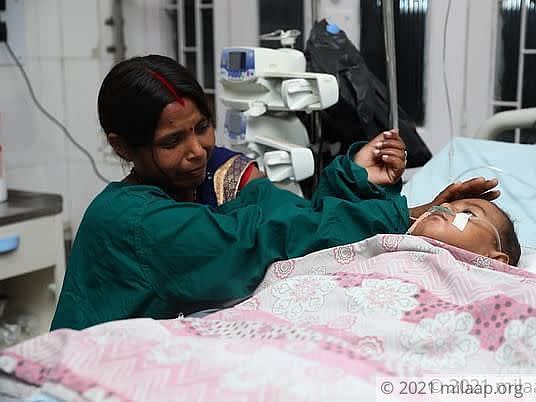 Rushed in an ambulance in the middle of the night
Chandradevi and her husband Munna came to visit Chandradevi's mother who'd fractured her leg in an accident. They were happy that she was better now and were just about to leave when their 7-month-old son Prem suddenly fell sick. His condition became so serious that they had to rush him to the hospital in the middle of the night.

"It's been a month, but still I remember everything vividly. My child was so weak that he didn't even have the energy to cry. He was losing consciousness. The entire way, in the ambulance, I kept talking to him to keep him awake. I was afraid that if he closed his eyes even for a moment, he might never open them again." - Chandradevi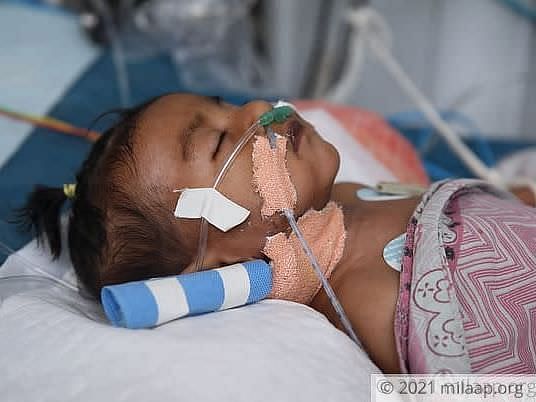 He is suffering from multiple organ dysfunction
Prem suffers from Acute kidney injury, a sudden episode of kidney damage that happens within a few hours or a few days. It causes a build-up of waste products in the blood and makes it hard for the kidneys to keep the right balance of fluid in the body. In little Prem's case, it is leading to multiple organ dysfunction. He needs continued ICU stay along with Hemodialysis just to survive.

Over the month, Prem and his family have gone through a lot. There were times when they almost lost him, but the child fought bravely. But now, the parents are struggling to continue the critical treatment that has been advised for at least more 10 days.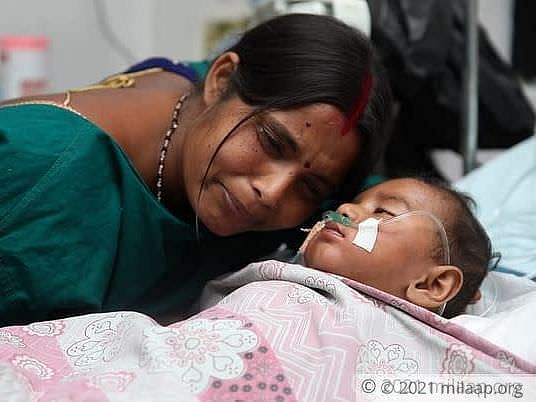 I am failing as a father. Please save my son
"I work as a helper in a small company. My income is hardly enough to run the monthly expense of the house, let alone affording such a big treatment. I managed with borrowed money so far, but I am unable to continue anymore. I am failing as a father. Please help us, help my son!" - Munna, father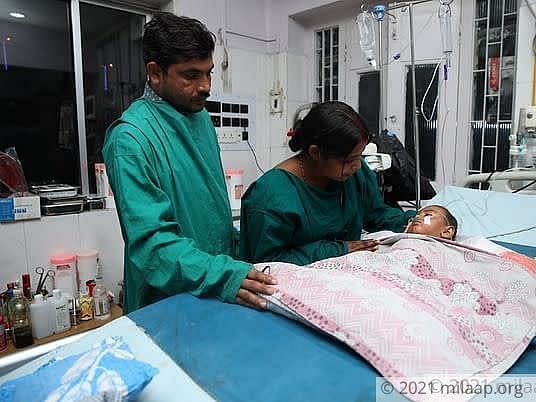 The child is suffering a lot. With the PICU stay and treatment, he can go back home safe and healthy. Only you can help these parents afford this.
Your contribution can save Prem's life. Click here to contribute.