"Just yesterday my son asked me if it was true that he had cancer. He said he had read a WhatsApp message while he was playing on my phone where it said that he was suffering from this dangerous disease. I didn't know what to say. I just told him that it was curable, that he would be fine soon. My 9-year-old son believed me. But I don't know if I can continue his treatment, if I will be able to save him," - Prabhat, Prasad's father.
Prabhat and Mita's perfect world came crashing down a month ago
Prabhat and Mita were living a happy and contented life in a small village in West Midnapore, West Bengal with their only son, Prasad. A quiet and obedient child, Prasad never gave any opportunity to his parents to complain about him. He was his teachers' favourite too at school. But a month ago, his parents noticed that he was getting very weak.

"And he would want to use the bathroom very often. He was urinating frequently. We took him to local doctors who said that this was just a viral infection. But one night at 3 am, he went to the bathroom and couldn't come out. He sat there on the floor saying his back and chest were hurting a lot," - Mita, mother.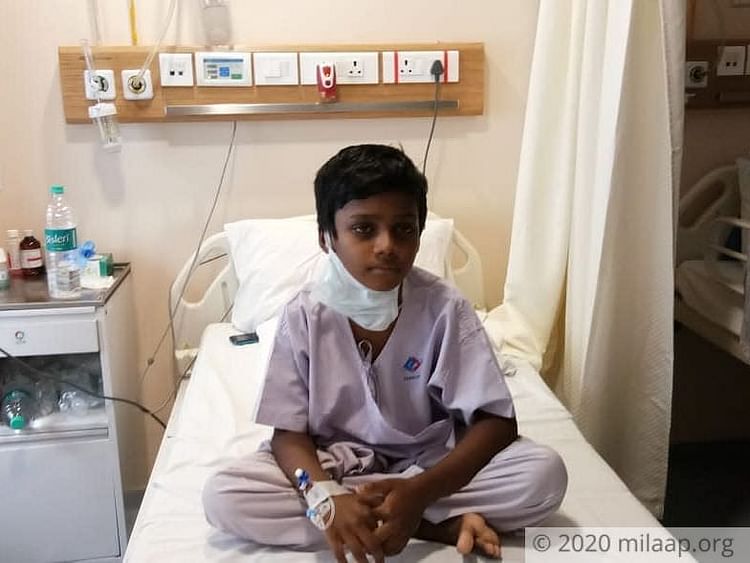 The parents were scared at the sudden turn of incidents. They had to take him to a nearby city where the doctor said that Prasad was very sick. He said the little boy has cancer.
It wasn't kidney stone, it was deadly cancer
The next morning they arranged for a car with a lot of difficulty during the lockdown and took him to Kolkata. Doctors there confirmed the desperate parents' fear. They had thought that Prasad's pain was due to kidney stones but it turned out to be a disease that sends chills down the spine. They are now spending sleepless nights worrying if they can save their only child.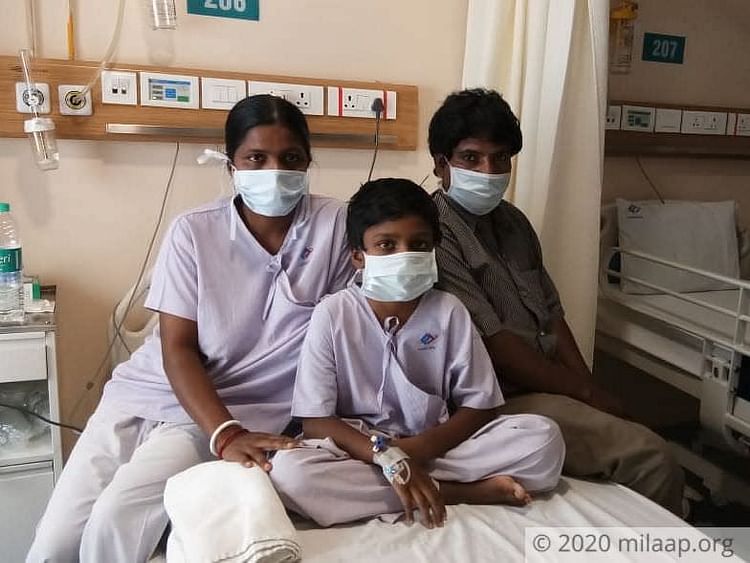 "He is undergoing chemotherapy now. On some days is too much. He just can't sit up on the bed. He tosses and turns on the bed and begs me to stop his pain. But I am helpless," - Mita, mother.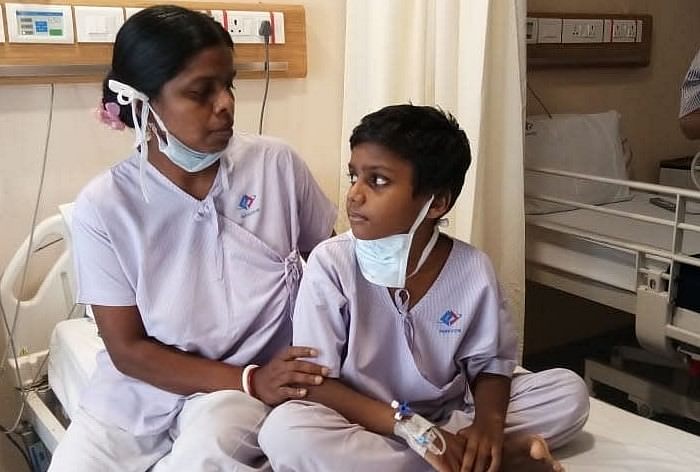 Their entire life's savings can't save little Prasad, they need your help
Prabhat is a farmer and has a small piece of land in his village. Mita is a community health worker at a local health centre. With both their income combined, they earn about Rs 7000. Life has never been easy but they have toiled day and night and saved up a little bit for their son's future.

"Now all of that has been spent on just starting Prasad's treatment. There's nothing left from that. But he needs 6 more months of chemotherapy, that's the only way he can get cured. It would cost me 8 lakhs. Even if we mortgage our land and sell our utensils, we would never get so much money," - Prasad says, his voice quavering fear the inevitable.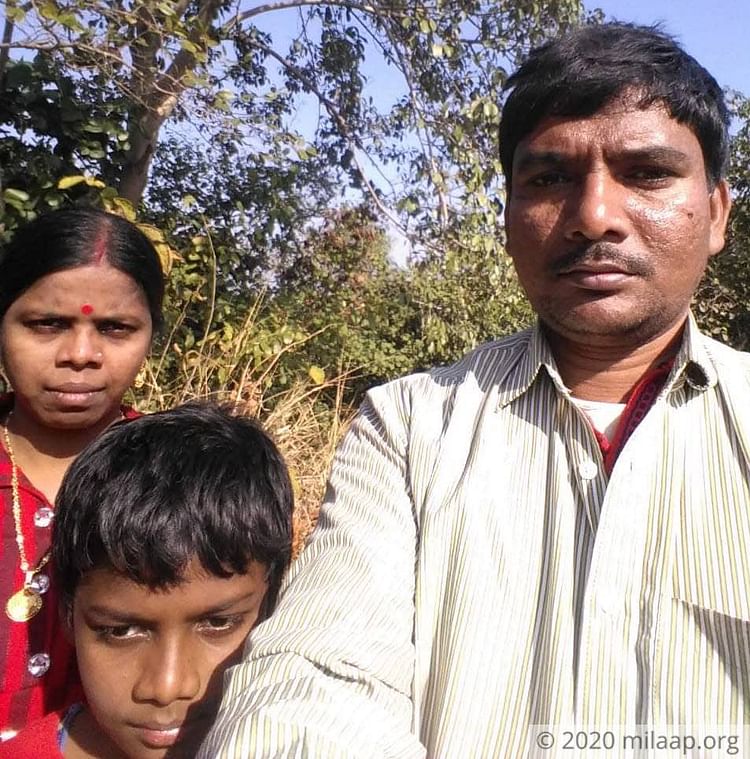 Prasad's teachers have also collected some amount to help his treatment but all of that will get over in the next week. Mita and Prabhat don't know how they can save their son. They're looking up to you.

The 9-year-old just wants to go back to his normal life. He hates the injections and the chemo that feels like it's burning his insides as it passes through his veins. A generous contribution can save his life.