After a wait of 13 years, Navneet and Seema have finally found a donor for their son Pranay, who needs to undergo a Bone Marrow Transplant to fight his blood disorder. But all their efforts will go in vain if at this stage they can't afford the transplant.

Within 4 months of Pranay's birth, his skin would appear pale and he would keep crying incessantly. He refused to be breastfed and his hemoglobin count went critically low.

It was then he got diagnosed with a blood disorder called Thalassemia Major. Since then Pranay who is 13 years old now has been receiving blood transfusions every two weeks.





He would become feeble without frequent blood transfusions
"I was so young when I had him and I was terrified not knowing how to raise my child with this condition. I just kept wishing that God had punished me instead of my son for 13 years. And now when we can finally get him treated, we are in no position to arrange a staggering amount of 25 lakh rupees for his transplant. Every penny we had saved for his future and education, we have put into saving his life. Now he has grown up and he understands that he is sick and his suffering will keep on increasing without treatment."- Seema, mother

Raising a child whose blood levels need to be monitored every time is a full-time task for his parents. If they delay his transfusion even by a day or two then he gets unwell. When Pranay was young, he underwent transfusions every 45 days but now it has reduced to 2 weeks after which he again turns pale and feeble without a transfusion.


They finally found a donor for their son after a wait of 13 years
Seema and Navneet had tried to find multiple donors over the past years. All this while, they were waiting for a donor to match but luck was never on their side. Now that they did, the only thing coming in between them and saving their son is the lack of funds.


"When I was a kid, Ma used to tell me stories about how they have to take extra care of me because I'm God's favourite special child. Every time after the transfusion, they took me to McDonald's so I used to get happy that I have this disease. But now, when I see my friends play cricket and other sports, I miss being active too. Earlier, I was scared and used to beg Ma not to get my transplant done but now I also want to play, run and study like my friends."- Pranay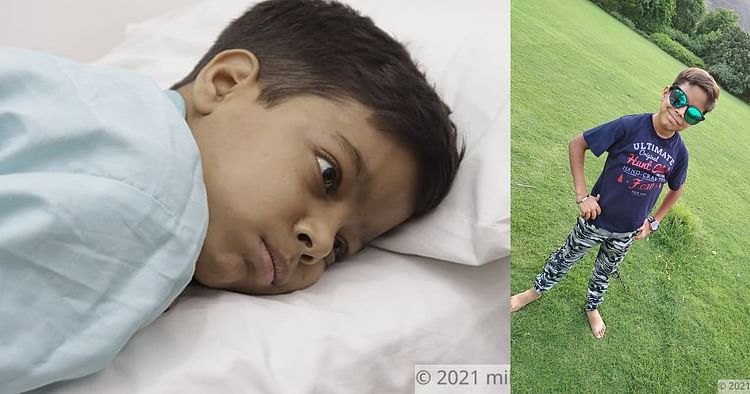 Pranay has to take tablets every day to reduce his ferritin (iron) levels in addition to the blood transfusions. Excessive iron deposits over a period of time can impair his immune system, making him prone to further infections. His growth is also stunted compared to other kids of his age.

At this stage, a transplant is extremely crucial for him as it increases his recovery by 80 percent from this life-long disorder.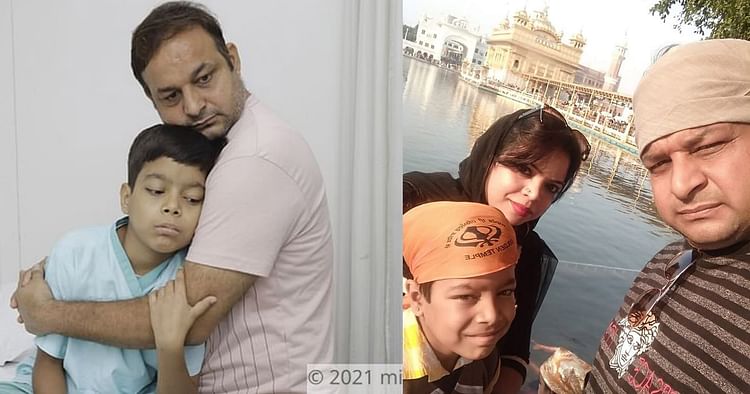 His father is guilt-ridden for being incapable to save him
Navneet and Seema became parents when they were barely 20. To raise a kid, they sold their gold and took out a loan to set up a small cosmetic shop. Till date, they are still paying EMIs for it. Along with that managing Pranay's medical expenses since birth, has financially burdened them way beyond what they can sustain.


"The day we got to know about his blood disorder we cried our hearts out outside the hospital. We can't shed a tear in front of Pranay otherwise he will be devastated. I was guilt-ridden when I got to know I had passed this gene to Pranay and now if I can't even afford his treatment then I'll never be able to forgive myself. I'll fail as a father if I lose him."- Navneet, father
Pranay has just turned into a teenager and this life-long condition has crippled his life. He needs a Bone Marrow Transplant soon to lead a normal healthy life again. But his parents have spent a lot on his transfusions for the past 13 years, exhausting everything they had saved. Please come forward to help him with this treatment.