In January this year, Pranshu and Shivani gave birth to a beautiful baby girl.
Having their first child is a heartwarming and breathtaking experience for every parent.
But watching the same child suffer for an indefinite period is something that no parent would even think of.
Just 2 months after the baby's birth, Shivani noticed an abnormal breathing pattern and consulted a doctor. Soon they got to know their little girl has a hole in her heart and needs surgery to recover. But her weight was not sufficient to proceed and the surgery got delayed. Now, her condition is very critical and she needs immediate surgery to survive.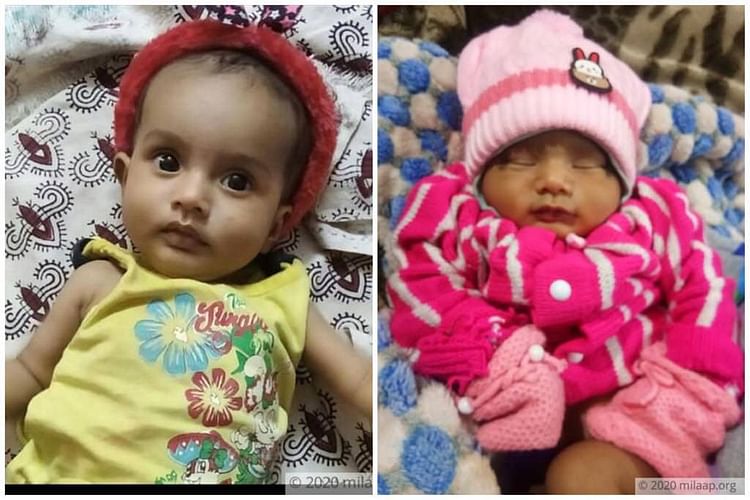 They had 15 days to get her surgery done and today is the 15th day
"Months kept passing by and rather than gaining, she lost weight. She is almost 8 months old now but her weight is just 4 kgs, half of what it should have been. Last month she was so sick that we had to take her to the hospital in the middle of the night. She was suffering from severe diarrhea and was vomiting whatever little milk she used to drink. The doctors told us that it is all because of her heart disease and that she has to undergo immediate surgery within the next 15 days or else she might not survive...today is the 15th day and still she didn't undergo the surgery. This is her only chance, this is our only chance to save Praksha and we don't want to lose it," - Shivani, mother.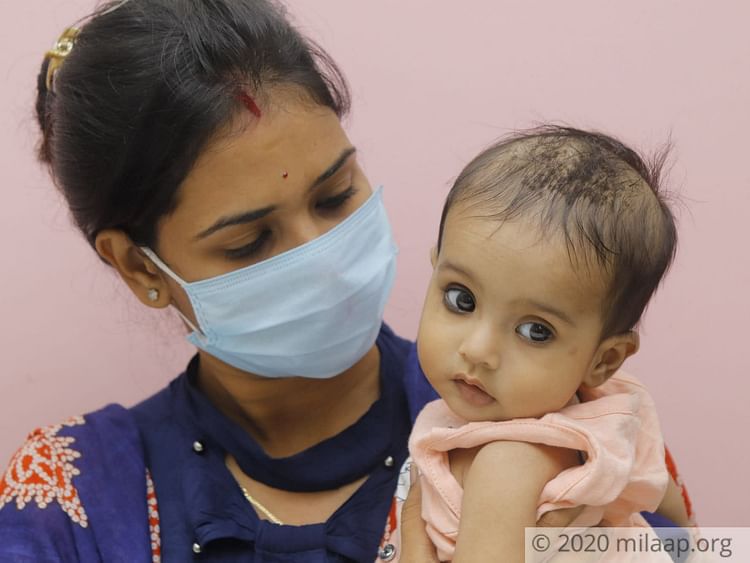 But her weight is not the only problem
Since the last two weeks, there is no family member or friend left who these poor parents wouldn't have begged to save their daughter. They are unable to afford the only cure that can save Praksha and they are running out of time.


"It is true, whatever the doctor said about her condition is true. With each passing day, she is getting weaker and sick. While I was pregnant I always imagined my child happy and smiling, playing with us, I eagerly waited to be called 'maa' but now am afraid that I might lose her even before she turns one. Why is God being so cruel to us?" - Shivani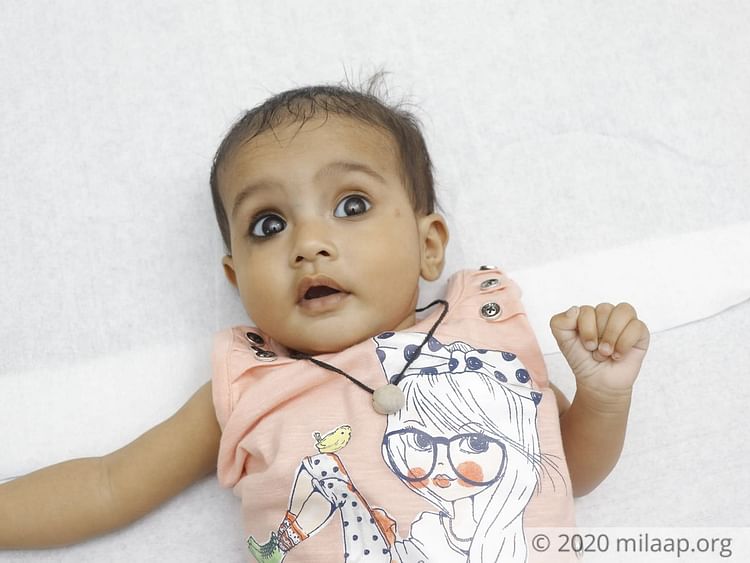 We are running out of time and I am failing miserably
"I am a street vendor. I sell fancy items door-to-door on a wooden cart and earn around 3000 rupees a month. But ever since the pandemic, I haven't earned even that. It is getting difficult to even afford food and water let alone anything else. I am trying everything to save my little girl but I am failing miserably."- Pranshu, father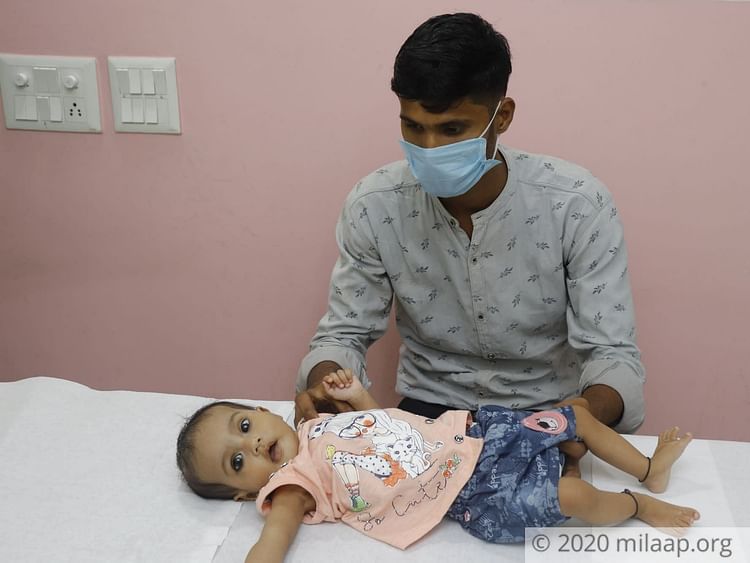 They cannot delay the treatment anymore but they can't afford it either. The surgery would cost them 5 lakh rupees and you are their only hope. Your generous contribution can save Praksha's life. Click here to contribute.