"Since my childhood I have seen him always putting others' needs before him. He doesn't deserve to be in this pain. I haven't moved from my brother's side. I am worried, I am scared. Why did it have to be him? There is a way to get him out of all this but the cost is beyond our means…" - Lakshman, Prakash's younger brother.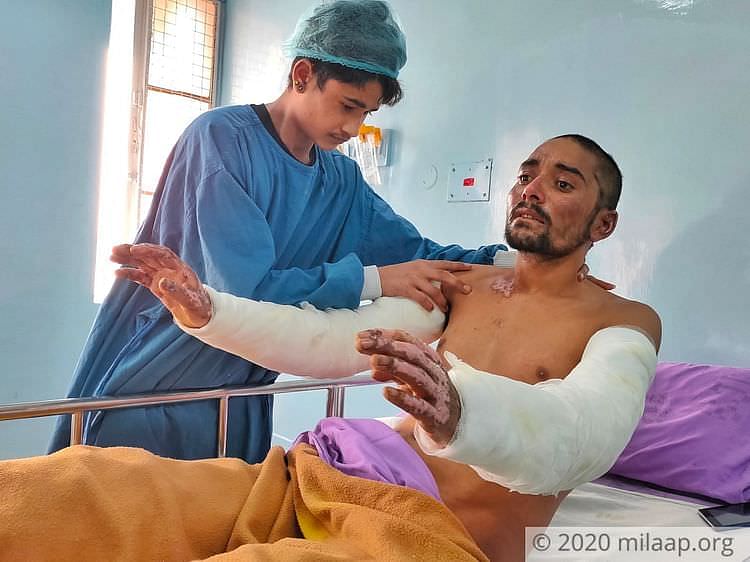 It was about 7 in the evening, the busiest hours for the hotel in which 25-year-old Prakash worked as a helper in the kitchen. All of a sudden there was a fire and a huge sound. One of the cylinders had burst injuring over 10 people around the area. Prakash was one of the worst hurt in the incident. He was rushed to a hospital immediately along with the others. He has been in the hospital since then undergoing several surgeries but is still not out of danger.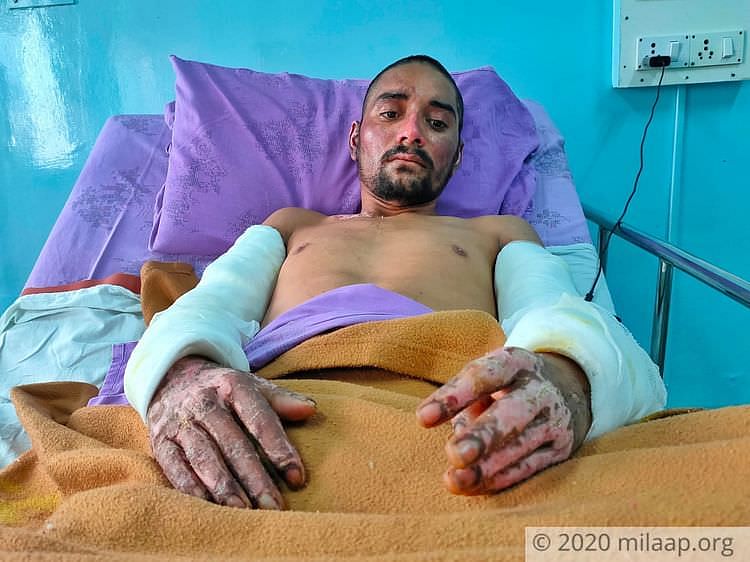 Even in his pain, he keeps asking about his parents
Prakash is the sole earning member of his family comprising his old parents and his younger brother. It had only been a few months since he had come to Bangalore and got this job at the hotel. He had also called his younger brother, Lakshman to Bangalore - he wanted to help him look for a job here.

"But look at how things turned out. He is lying in the hospital now - both his hands and his legs are burnt. Every time I feed him, I see tears rolling down his eyes. He keeps asking about our parents. Even in so much pain, all he worries about is about them," - Lakshman.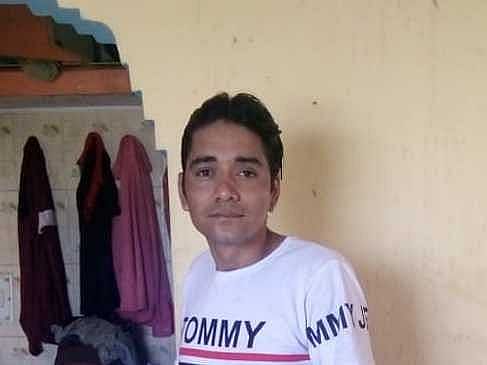 He needs two more surgeries to get better but his family can't afford that
Prakash had already had two surgeries. But he is not yet cured. He needs a daily antibiotic injection of Rs 15,000. It is the only way they can keep the infections at bay. He is very prone to infections. He is at the special burns ward now and he needs to stay here longer so that the infections don't worsen his condition.


"But there is no one in his family who can afford the treatment that will amount up to 10 lakhs. His employer has been taking care of the treatment so far but now it is getting too much for him too. Now, only you can help this young man," - Karan. He is the one who has set up a fundraiser for Prakash on Milaap.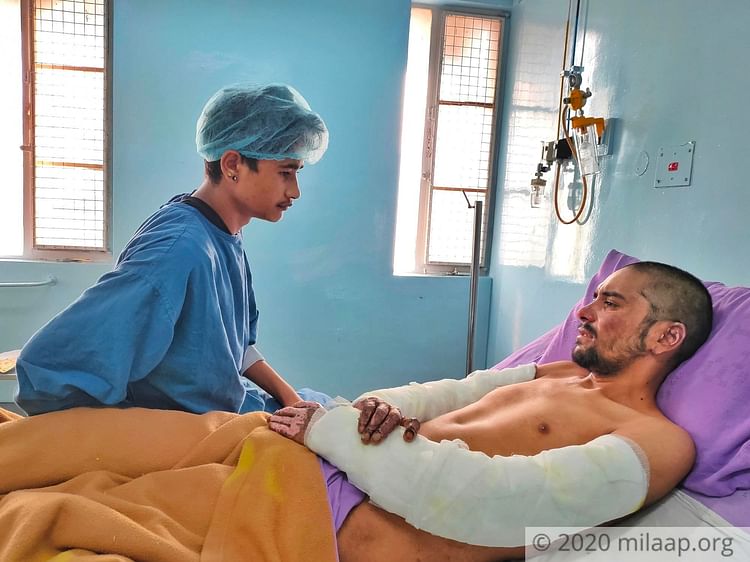 Prakash is in a lot of pain - sitting up, even turning sides is hurtful for him. But more than his pain, Prakash has an overbearing sense of guilt. He doesn't want to worry his parents. He is looking up to you - a small contribution from your side can save his life.